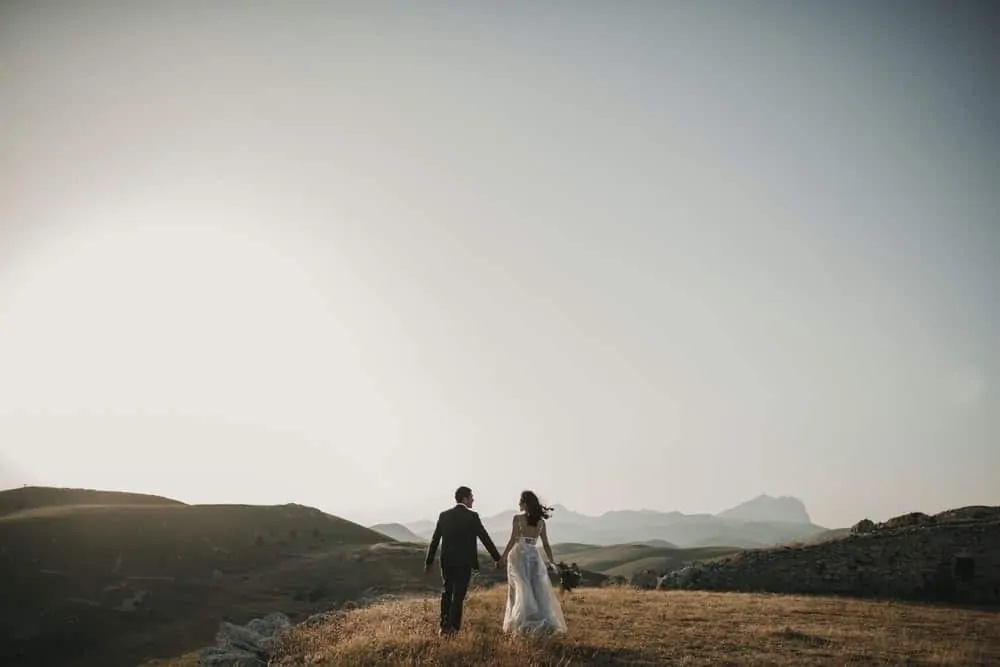 People who love the outdoors and have unforgettable memories of hikes, days at the beach, or wet and windy camping weekends with their partner will naturally gravitate towards having an outdoor wedding. There is something about the fresh air and the connection to nature that provides a level of freedom that you can't get within the confines of a church or hall. But, before you go ahead and start planning your outdoor wedding, here are four questions to ask yourself.
Are You Allowed?
Before you start planning about which flowers you will put in your hair on your big day, you first need to ask yourself whether you are allowed to do an outdoor wedding. If you live in England, the answer is no. you can only officially be married indoors. However, this doesn't stop the ceremony occurring outside, so it's not all bad.
You don't need to make it official in a drab town hall, though. Anywhere with a fixed roof, such as a bandstand or a beach hut, will work. As for other parts of the world, it varies from country to country, but destination weddings will typically accommodate your desire for an outdoor wedding, especially if you've dreamed of lapping waves and sand between your toes.
What Represents You?
Even though you love nature, everyone has different ideas of what best represents them. For some, it's mountain ranges. Others prefer the magical atmosphere of woodland, while beach weddings are perfect for conjuring relaxed feelings.
The good news is that there is so much of the outdoors to explore that there is something for everybody. You could have a North Carolina mountain wedding at Laurel Ridge Country Club. You could travel to the other side of the world and get married at that specific cove you and your partner met while traveling. The choice is entirely up to you.
What About the Weather?
While outdoor weddings have plenty of benefits, you always need to consider the weather. Even if the predictions are perfect in the weeks leading up to your big day, that can all change in an instant.
So, you need to have a plan. Make sure you invest in a shelter for you and your guests to house under should the heavens open. It may not be what you wanted, but at least everyone will be dry.
What About the Dress Code?
Traditional weddings demand a particular dress code. This is usually a pristine dress for the women and a sharp suit for the men. However, as outdoor weddings are a different breed, you can throw the rulebook out.
You might still want a formal wedding experience, but this isn't for everybody. If you aren't too fussed about how people dress, make a note for smart-casual attire on your invitations. People will still want to look as good as possible, but it also means they won't be too uncomfortable if the temperature gets too high.
Summing Up
Outdoor weddings are a fantastic way to buck the traditional and embrace something that is undoubtedly you. However, they are not always so straightforward. If you ask yourself these questions beforehand, you will save yourself plenty of stress and ensure you plan the wedding you've always dreamed of.
Free Wedding
Giveaways + Sweepstakes
Enter sweepstakes & giveaways and enter to win a free honeymoon when you join. New winners are announced every week!