Your wedding is a once in a lifetime chance to not only profess and promise your love to the most important person in your life but also reflect that love in the ceremony. For a bride, walking down the aisle in the perfect wedding dress is paramount to having the day of their dreams.

Your dress will set the tone of the day and often reflects your style and personality. Shopping for your wedding dress can be tedious and require you to consider many factors. The following is a guide to help you streamline the process and find the perfect dress for your wants and your budget.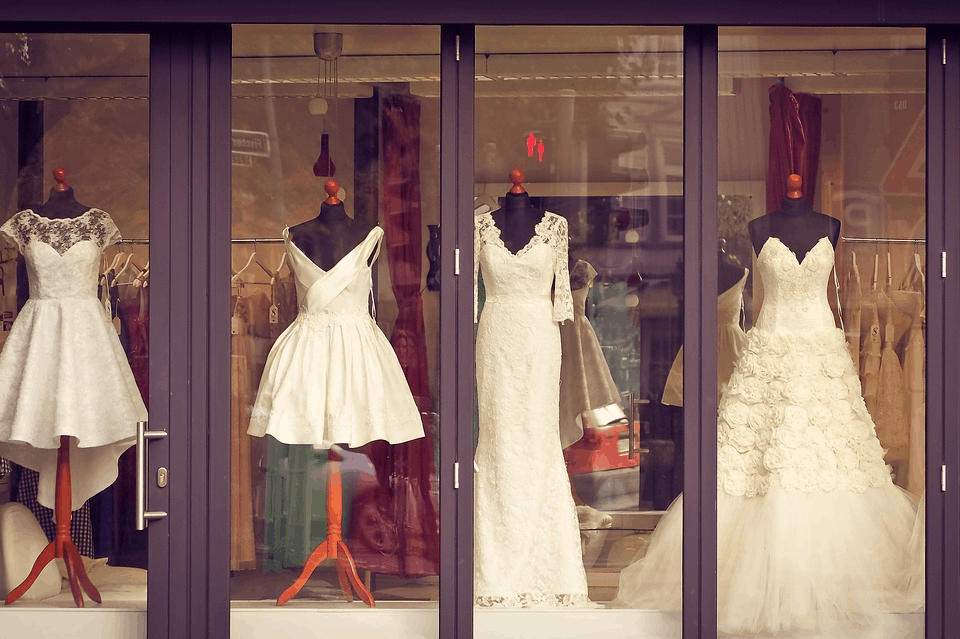 1. Find Styles You Like

Do your research. Flip through bridal magazines, look on online boutiques, and browse Pinterest. Pin, save and cut out any styles that grab your attention.

You may already have a specific style in mind for your dress. While you should try a few dresses in that silhouette, don't limit yourself. Don't cheat yourself out of the joys of trying out other designs. Try on at least a handful of varying cuts and may be surprised what you find. For example, mermaid gowns might not be your thing, but they could hug your curves and elongate your figure in just the perfect way.

2. Pick Your Favorites

If you're unsure of the cut or pattern you want on your dress, then look over the images that you've saved over the past few weeks. Do the dresses you keep looking at have lace covering the fabric? Are they ball gowns? Find the similarity of the dresses you like and make a list of the features you prefer.

3. Make Appointments

Ask your married friends and family members where they got their gowns from. Start making appointments at multiple shops. When you head to your appointments, bring all of your favorite images with you and let them know the style of dress you prefer. Don't forget to inform them of your budget. The last thing you want is for your consultant to have you try a dress you adore only to find out that it's completely out of your budget.

Before making any appointments, investigate which designers they have in stock. From there, you can look at the designer's website and note those specific styles you like. Make a day of the whole thing. Invite your friends and family to come with you to get their input. Be mindful that the more people you invite, the more opinions you'll be given. Only have those whose opinion you value around you.

4. Bring the Proper Undergarments

Have the proper underwear on hand when you arrive at your appointment. You want to wear nude garments: bra and Spanx both. Make sure that your bra is strapless. If you wear something else, it'll be hard for you to get a good idea of what fits properly as straps and seams will get in the way. Consider packing a pair of heels or shoes like the ones you plan to wear on your big day.

The consultants at most bridal boutiques will help you get in and out of each dress you try on. They'll also ensure that each one is clipped in just the right places to give an accurate look at how it will fit.

Have the Perfect Wedding Day!

When you know you've found the perfect dress, get the shop to give you a confirmation in writing concerning information about fittings, arrival date, and pick-up. Write up a list of all your accessories, including shoes, lingerie, and make-up. Keep them in one place until your dress arrives so that you can get the full picture. From there, keep your dress in a safe place away from dirt, wrinkles, stains, and moisture. The tips listed above will help ensure that you have the wedding of your dreams.

Free Wedding
Giveaways + Sweepstakes
Enter sweepstakes & giveaways and enter to win a free honeymoon when you join. New winners are announced every week!