Honestly, a Las Vegas wedding is all about the thrill and being spontaneous. While there is this negative idea that a Vegas wedding is all about getting hitched while drunk to an Elvis impersonator, that's only what's shown on TV. Sure, it can be fun, and silly, but a Vegas wedding doesn't have to be even remotely close to how the media portrays it. With that said, these are some helpful tips for planning that fun Vegas wedding!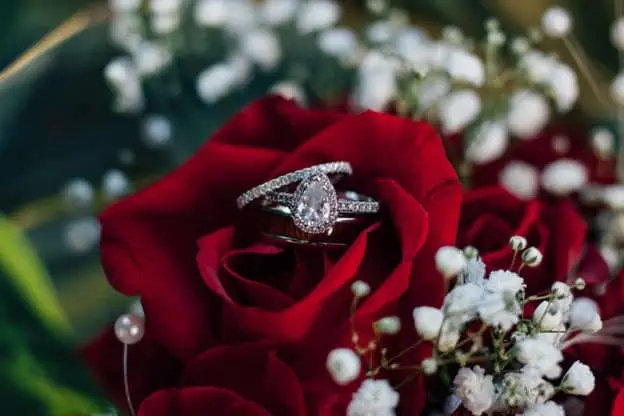 1. Figure out the right date for your wedding
If you want to get married in Las Vegas, you will want to figure out the best date for your wedding. While it's true that you can get married at a flip of a dime in Vegas thanks to all the little chapels scattered about, if you want a major wedding with a good wedding chapel, just know that it is possible. There are plenty that have beautiful seating, decor, and it is and will be a traditional wedding. But of course, before you pick anything, check the date first!
Las Vegas is a tourist destination that sees an influx of people from all over the world every day. This means that there are many different cultures and backgrounds represented in the city. This can be a great thing if you are looking for a diverse wedding, but it can also make it more difficult to find someone who shares your same beliefs and values. Tourists love going there for weddings, and you're also competing with locals for a good timeslot too.
2. Get creative with your ceremony location
Las Vegas is a destination for couples who want to get married. The city offers a variety of wedding styles and wedding experiences. There are many beautiful places to get married in Las Vegas that offer a variety of wedding styles. So, even if you're after a luxury wedding, a ceremony with a rock edge to it, or really anything else, it can happen!
You can choose from the traditional ceremony at a chapel on the Strip, an outdoor ceremony at one of the many beautiful parks in Las Vegas or even have your ceremony on top of the Stratosphere Tower. Whatever you're after for this fun-filled beautiful ceremony, you can definitely get it!
3. Don't stress over the decor
A lot of couples, especially the bride stress over the entire decor for the wedding. But why not pick a chapel that provides all the decor? It means less stress for you, and it gives you the chance to have some fun!
4. Don't forget that Las Vegas touch!
If you're getting married in Vegas, and your personality are not interested in having that stereotypical wedding, then why not have some small elements? This doesn't mean hiring an Elvis Presley impersonator to officiate the wedding. But it does mean that some twist to it such as a reception at a casino!
5. Stay on budget
While the average wedding isn't exactly the most budget-friendly, the same can also be said about a Las Vegas wedding. So just watch for any hidden cost that could come up!
Free Wedding
Giveaways + Sweepstakes
Enter sweepstakes & giveaways and enter to win a free honeymoon when you join. New winners are announced every week!