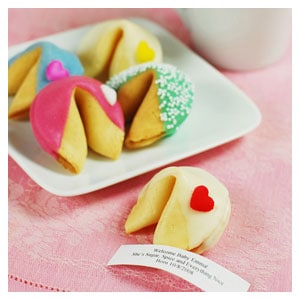 There are over two million weddings held in the United States each year. Every bride wants her wedding to be the most unique and unforgettable, while still maintaining many of the traditions. It can be hard to come up with unique ideas that no one else has thought of before, however there are many ways to achieve a picture perfect wedding that guests walk away from WOWed. One of the best ways to make your wedding unforgettable is to bring your personality as a couple into the wedding and allow your guests to have fun with it. Those who know you best will take joy in the wedding and will love the personal touches that were woven into your special day.
1.    The first way you can make your wedding unique and unforgettable is to choose a theme or item that makes surprise appearances throughout your wedding day. A great way to achieve this would be a special color, monogram or item (such as butterflies, or musical notes) that you weave into all of your wedding details such as flowers, cakes, favors, aisle runner, table centerpieces, sashes on dresses, etc. This makes guests feel like they are seeing a special part of the couple that is not typically seen and creates a sense of familiarity.
2.    A second way that you can bring your personalities into your special day would be to choose a decade or era that represents the personality of you two. If you two are fun loving and love to dance, maybe try a 20's themed wedding with jazz music. Weddings like this are a blast and the guests leave feeling refreshed and upbeat. If you two are a more subdued couple, try having a formal Victorian wedding with elaborate centerpieces.
3.    A third way to create a sense of uniqueness for your wedding would be to choose a unique color combination. Surprising color combinations, such as red and blue, or orange and pink are very trendy right now and brighten up any wedding day.
4.    Another great way to bring tradition and personality together to form an unforgettable day is to bring ethnic traditions into a wedding. A bread dance, jumping over the broom, or taking part in a special food or drink ritual are all fun ideas sure to surprise your guests.
5.    The fifth great way to make your wedding unique is to put a twist on common wedding traditions. You could have your bridesmaids carry something other than flowers, such as umbrellas. Or have pie instead of a traditional cake. Anything that you do out of the ordinary for your wedding is sure to be great fun for your guests.
Weddings are such fun to plan and are just as much fun, if not more, to attend. Treat yourself, and your guests, to a unique and special wedding by implementing some of these great ideas or creating some of your own!
Article Submitted By:
Jessica Polsdorfer
Professional Event Coordinator
"Le Beau Jour-Special Event Planning"
For more great ideas and tips on wedding and party planning or to contact me about my services visit my blog! www.lebeaujour.blogspot.com
Free Wedding
Giveaways + Sweepstakes
Enter sweepstakes & giveaways and enter to win a free honeymoon when you join. New winners are announced every week!