6 amazing honeymoon ideas for under $3,000
Of all the research and planning you have been doing for your wedding, your Honeymoon is supposed to be the FUN part of the planning; the cherry on the sundae, the icing on the cake….
But getting started can be hard.  You don't know where to look or what to look for…. or what to do after you find a spot you like.
So the Specialists at Wedding Vibe Honeymoons have compiled 6 different high-quality honeymoon options that offer a tremendous value.
These honeymoons are in different locations, but they all share important defining characteristics:
-They are all located on Islands where:  The water is safe to drink from the tap, English is the main language, the U.S. dollar is the main form of currency.
-They take food and drink very seriously!  The food and drink is truly unlimited, and it is all of top quality.  The restaurants are all sit down GOURMET dining, with classically trained Chefs.  The restaurants are authentically decorated for the most romantic ambiance. Drinks are truly unlimited, and include top shelf PREMIUM alcohol.  If you have any dietary requests, the Chef will sit down with you to plan a menu that meets your dietary needs.
-They will pick you up at the airport!  Upon arrival, there will be no guesswork.  You will be greeted by a representative, and they will escort you to a clean, modern shuttle with ice cold AC waiting for you at the airport to take you to the resort.  The shuttle will be for guests at your resort only, and it will go directly to the resort with no other stops along the way.
-There will be lots to do!  They will have land sports and water sports, with top of the line equipment and professional instruction, and it's all included.  There will be World Class Live entertainment EVERY night!  Live music, live shows, signing, dancing, professional level quality entertainment.
-Elbow room!  These resorts limit the number of guests in order to give you the most elbow room and quality personal service.  They have the best trained staff in the industry, and the best staff to guest ratio in the industry to give you the best service and experience possible.
-Rest easy.  These resorts have King beds with Serta mattresses and premium Egyptian cotton linens for sleep so good you'll want to take the bed home with you!
-No awkward exchanges!  Gratuities are included in the price.  They do not even allow tipping on the resort.  So you don't have to wonder if someone is angling for a tip.  They aren't, they just really ARE that friendly!
And best of all, the Specialists at Wedding Vibe Honeymoons provide the best one-on-one personal service to help you find the honeymoon of your dreams.  They are there from the beginning to the end to make sure everything is done right.  And all of this personal service is absolutely free to you!
And now, for your consideration, 6 budget friendly, high-quality, high value honeymoon location ideas under $3,000:
Only a 45 minute flight away from Miami, this resort is like two resorts in one with something for everyone.  This resort is a wonderful combination of fun/active and romantic.  A large resort with LOTS to see and do.  They have a nightclub, a chic beach club, beach parties (Wednesdays are country western night, complete with live music and a mechanical bull!) a rock climbing wall, golf at the nearby Ochi Country club.  Or, the Mountain side of the resort is quiet and romantic, with a magnificent Great House pool.  AND, the resort is conveniently located close to Jamaica's best attractions: Dunn's River Falls, Mystic Mountain, Dolphin Cove.
See our current Sandals honeymoon deal for under $3,000 per couple in Jamaica.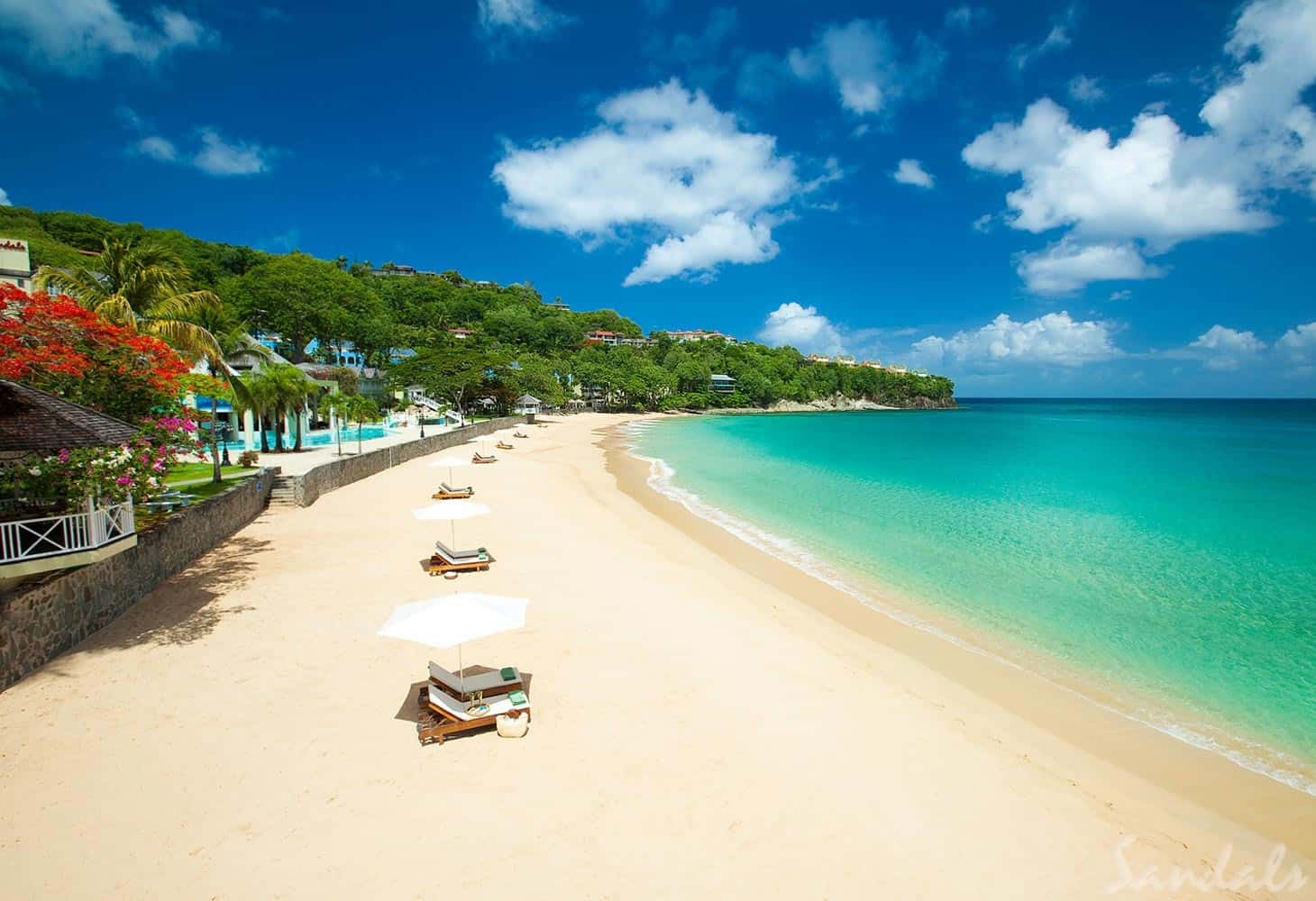 Located in lush, tropical St. Lucia, this resort is a sparkling jewel.  It has a 1/2 mile beach,  and one of the best views of the Caribbean from the Sunset bluff.  It boasts fun and active nightlife, plus quiet romantic spots to slip away and be alone.  With the Stay at 1 play at 3 program, guests at Regency La Toc can take a free shuttle to the 2 other nearby Sandals resorts and dine there and play there, and it is all included in the one price.  So you TRIPLE your dining and entertainment options.
See our current Sandals honeymoon deal for under $3,000 per couple in St. Lucia.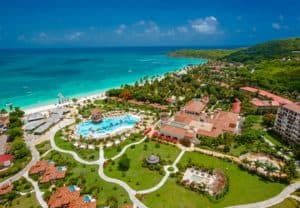 This resort has been named the Worlds Most Romantic all-inclusive resort, year after year.  It is located on Antigua's best and most famous stretch of beach, Dickenson Bay.  Romance is everywhere at this beach lover's resort.
See our current Sandals honeymoon deal for under $3,000 per couple in Antigua.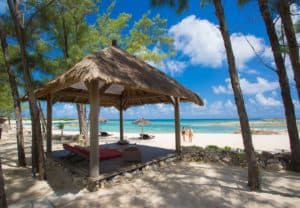 This resort is conveniently located 45 minute flight away from Miami.  This resort is known for it's private off-shore island that is reserved for Royal Bahamian guests only.  The island is incredible.  A true tropical oasis.  Quiet and private, you can find a hammock or thatch cabana to chill under.  But you won't go without; they have a beach club, a restaurant, a bar and a pool with a swim up bar, ON the private island!
See our current Sandals honeymoon deal for under $3,000 per couple in The Bahamas.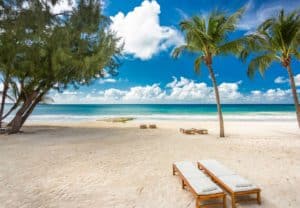 You will feel welcome and included when you go to Barbados.  The people are as warm and inviting as the weather.  The resort is new and chic, and loaded with features and romantic ambiance.  This resort has world-class cuisine, and innovative pools and bars.
See our current Sandals honeymoon deal for under $3,000 per couple in Barbados.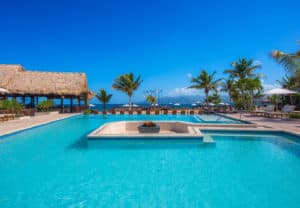 This is Sandals newest resort, located on the exotic island of Grenada.  The "spice island" is known for having black sand and white sand beaches.  The water is a divers paradise, crystal clear with tons to explore; reefs, shipwrecks and even an underwater sculpture park.  The resort is brand new, and ultra chic and luxurious.  Romance abounds from every corner of this modern masterpiece.
See our current Sandals honeymoon deal for under $3,000 per couple in Grenada.
Would you like to book one of these fabulous honeymoons?  It's easy!  Click here to contact one of our Wedding Vibe Honeymoon Specialists, and they will make it easy for you from beginning to end.  All at no charge to you!
Free Wedding
Giveaways + Sweepstakes
Enter sweepstakes & giveaways and enter to win a free honeymoon when you join. New winners are announced every week!