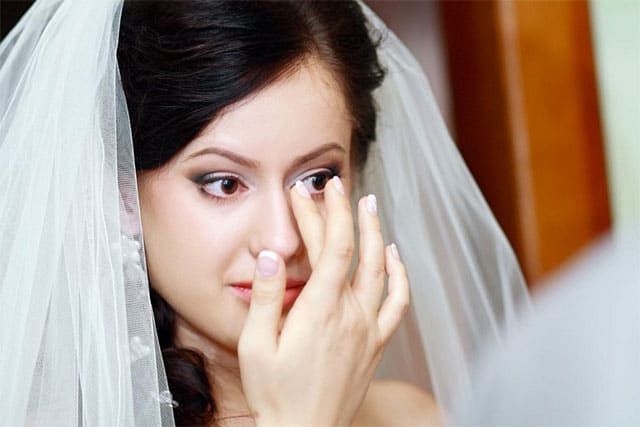 Your wedding day is one of the most memorable days of your lifetime. But for brides with allergies or sensitive eyes, Mother Nature may wreak havoc on the way down the aisle. Cloudy vision, itchy and watery eyes or bloodshot eyes should not ruin your day…and your beauty look.
Contact lens wearers and those prone to eye sensitivities beware and be prepared before you grab your bouquet and make your grand entrance. Because those beautiful blooms—as well as other allergens and irritants—may burst your eyes full of tears for all the wrong reasons!
Protect your eyes on your wedding day with these tips to keep eyes crystal clear…and makeup from running down your cheeks!
Skip the real flowers.
Pollen allergy sufferers don't tempt your allergies by carrying or decorating with real flowers. While some flowers like roses are low in pollen counts, others are just a nightmare. Play it safe with silk flowers. Yes, quality sill flowers still look beautiful…and just like the real thing. Except they are lighter to carry! You also may opt for lush greenery—sans flowers. Greenery is Pantone's Color of the Year, and more and more brides are opting for lush green décor and bouquets.
Stay indoors.
Don't plan an outdoor wedding if you know your allergies might flare up. And especially don't go outdoors during peak allergy season. Plan an indoor ceremony and reception. If you want a rugged outdoor feel, use image mapping at the reception to bring nature inside. Or choose wood décor, lush green garlands (use faux if you need) or other elements nature.
Wear sunglasses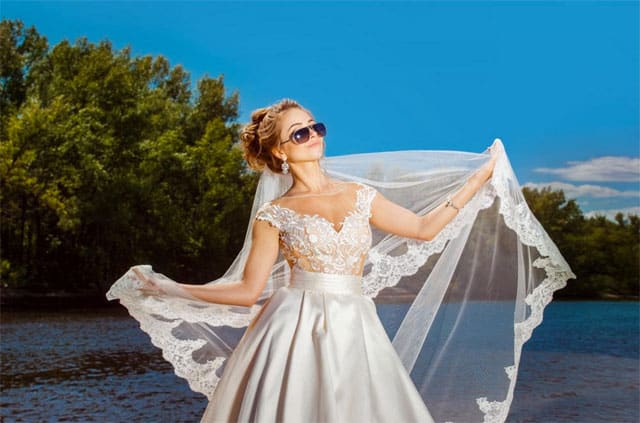 Grab your shades before heading outside. Sensitive eyes should be protected from the UV rays of the sun, which may damage them down the road…possibly leading to cataracts. Feeling fancy? Buy a pair of sunglasses bedazzled with rhinestones or that matches your dress. Or just wear your typical go-to shades! The American Academy of Ophthalmology recommends selecting sunglasses marked "100 percent UV protection" and that provide enough coverage (go bigger!).
Watch how you apply make-up.
This one is for contact lens wearers. How you apply your make-up is important. Never apply eye makeup before putting in your lenses. Debris from products may stick to your hands and find their way onto your contacts (ouch!). Always wash your hands before and after placing lenses. Clean hands are happy hands…and happy eyes!
Replace old cosmetics.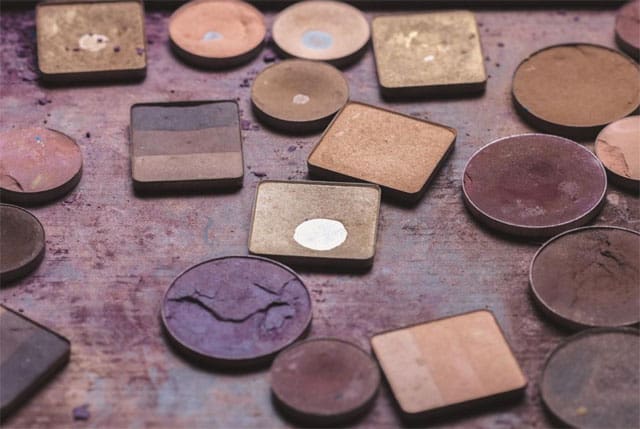 Cosmetics are breeding ground for bacteria. If you've had an eye infection, toss out all eye makeup…STAT! Otherwise, be sure to regularly replace products. Mascara and liquid eyeliner should be tossed and replaced at least every three months. Powder shadow and eyeliner pencils are good for about one to two years, according to Shape.
Get regular check-ups.
Your eyes are part of your overall health. For individuals with poor eyesight or those with eye sensitivity, make sure you're scheduling regular appointments to have eyes checked and evaluated. But even those with healthy eyes and clear vision should not skip the check-up. The American Optometric Association recommends that adults should have a comprehensive eye exam every year.
Keep your eyes healthy and away from allergens and sensitivity on your wedding day by being mindful about your beauty routine…and your health. Don't take your eyesight for granted, and protect those peepers from irritants, allergens and the harmful sun. The tears you shed on your wedding day should be tears of joy…not tears of eye pain or irritation.  
Free Wedding
Giveaways + Sweepstakes
Enter sweepstakes & giveaways and enter to win a free honeymoon when you join. New winners are announced every week!