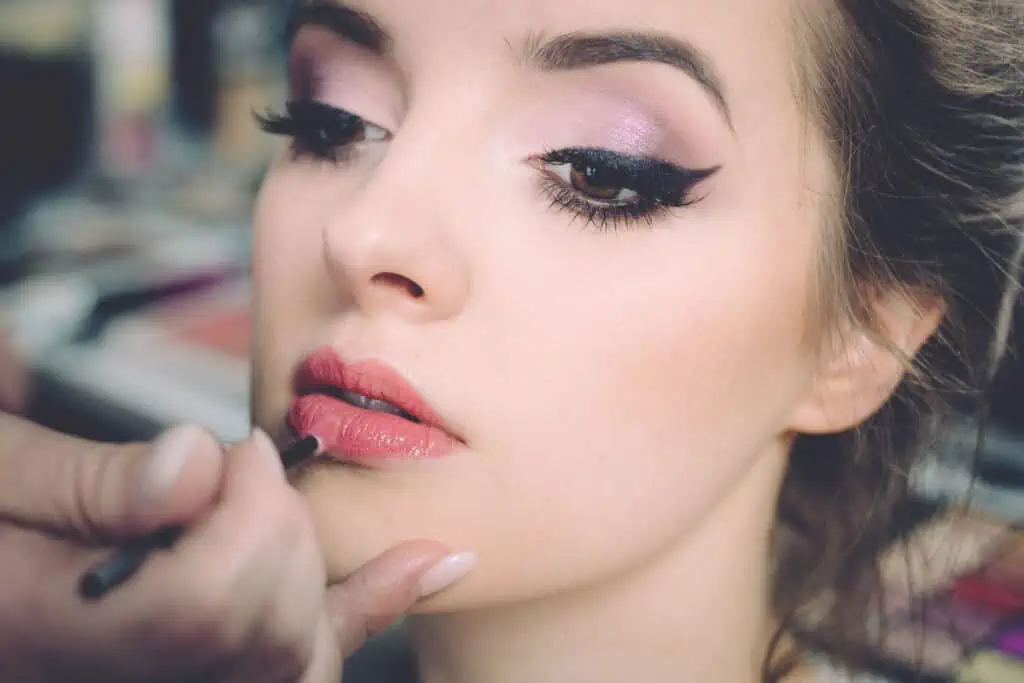 As one of the most memorable days in a woman's life, every bride wants to look and feel her best on her big day. Of course, everything must be right, from the perfect dress to the flawless hairdo. However, one part that is often overlooked is the pre-bridal makeup routine. A well-planned beauty regimen leading up to the big day can make all the difference in achieving that stunning bridal glow. To ensure you are picture-perfect on your special day, several essential steps must be followed for a pre-bridal makeup routine. In this article, I have mentioned these steps to help you prepare your skin and hair for the big day, experiment with different looks, and choose what suits you best.
Step 1: Consult with a Professional Makeup Artist
Are you a bride-to-be and feeling overwhelmed about your pre-bridal makeup routine? A professional makeup artist can make this process simple and stress-free. They will consult with you about the style of your wedding style, colors, and the event's teme and create a personalized pre-bridal beauty routine that suits your skin type and preferences.
Step 2: Start Skincare Preparation Early
While many brides-to-be focus on their wedding dress and hair, skin care preparation is equally important for achieving the perfect pre-bridal makeup beauty routine. So, cleaning your skin daily with a gentle cleanser fit for your skin type is essential, incorporating water-source face serum for plump and hydrated skin. Also, exfoliating once or twice per week can help eliminate dead skin cells that could clog pores and lead to breakouts. All these efforts will prepare your skin for a flawless makeup base for your big day.
Step 3: Schedule Facials and Treatments
Taking care of your skin ensures a flawless bridal beauty look. This is where facials and other treatments come in. Scheduling regular facials leading up to your big day can help keep your complexion clear, bright, and glowing. You should get them at least six months before your wedding date (although even just one or two sessions can make a difference). Additionally, consider adding treatments like microdermabrasion or chemical peels into the mix for an extra boost of radiance.
Step 4: Choose the Right Products
Consider your skin type when choosing makeup and skincare products for your pre-bridal makeup routine. The first step towards achieving flawless bridal makeup is to choose a foundation with a shade that closely matches your skin tone. Next, pick out a concealer that covers blemishes without looking cakey or unnatural. Consider waterproof mascara and eyeliner for eye makeup to prevent smudging and running caused by tears or sweat throughout the day.
Step 5: Practice and Perfect Your Look
Prepare for your big day by practicing and perfecting your look for the perfect pre-bridal makeup routine and hairstyle. This way, when the wedding day arrives, you will know exactly what works and what doesn't. Begin by researching different makeup and hair looks you like and try them out on yourself. Remember to consider your dress color and the overall theme of your wedding. After finding the perfect look, practice applying it repeatedly until you become comfortable doing so quickly and efficiently. Remember to apply all products sparingly; less is more in this case.
Step 6: Stay Hydrated and Well-Rested
Two essential components of a perfect pre-bridal makeup beauty routine are staying hydrated and well-rested. Firstly, hydration is vital for maintaining healthy skin. Drinking enough water throughout the day helps flush out toxins from your body and keeps your skin looking fresh and glowing. It also helps prevent dryness and flakiness, two common issues that can ruin even the best makeup application. So, ensure you drink at least eight glasses of water every day leading up to your wedding day.
Free Wedding
Giveaways + Sweepstakes
Enter sweepstakes & giveaways and enter to win a free honeymoon when you join. New winners are announced every week!