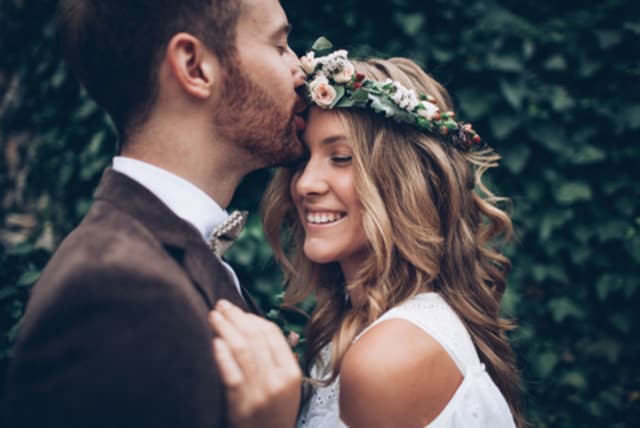 Your wedding is a momentous milestone that serves as the beginning of you and your future spouse's commitment to each other. It makes sense for you to be thorough with planning the event and ensure that every detail, from tabletop accessories by BBJ Linen to your giveaways, is perfect. However, there are a lot of common mistakes or oversights that couples make during the planning stage.
Here are some of those mistakes:
1. Forgetting to Set a Budget
Most couples often forget to talk about how much they're willing to spend for their wedding. They tend to remember financial matters only when they need to pay the deposit for the caterer or clothes for their wedding. Before you start browsing online for inspiration or contacting suppliers, be sure that you and your partner have clear expectations about the money you'll be shelling out. Also, you should take into consideration any last-minute costs that may come up and set aside an amount for that as well.
Follow these tips on how to set a wedding budget and stick to it:
Decide on how much you'll each be contributing to the overall budget or if you're getting sponsors
Create the budget plan by percentage like 20% for catering, 10% for the venue, etc.
Track every wedding-related expense
Learn to negotiate with suppliers and ask if you can customize their packages to suit your needs
2. Not Considering Other Possibilities
Consider the different scenarios that may happen during your wedding day such as possible weather problems. It is especially crucial for couples who are planning to have an outdoor wedding like in a garden or beach. Make sure to consider the fact that the weather may go berserk on the day and book a contingency venue just in case. Talk with the manager and ask if they have back-up rooms for this type of emergency.
3. Sending Your Save the Dates Too Early
All this wedding planning may get you excited and you just want to announce to the world that you're going to tie the knot soon. However, this poses a problem when you realize a few months later that you need to eliminate some names on the guest list but you've basically invited everyone you know.
Save yourself from the embarrassment of having to take back their invitation because you overlooked your budget and venue's capacity. Wait until you have coordinated with your partner and finalized your guest list before you ask for your guest's confirmation. This way, you prevent out-of-town acquaintances from booking flights too early only to find out they're not part of the celebration.
4. Over-Inviting
According to some wedding planners, about 20 percent of your guests will decline your invitation with the figure going up to as high as 35 percent for destination weddings. This may lead you to be overconfident in inviting your family and friends but take note that the number stated above is only an estimate. It may or may not be true to your situation so it's best to have an accurate guest list and have them respond as soon as possible.
Check out these tips on how to persuade your wedding guests to reserve their slot:
Send your invites two months before the wedding to give them time to respond. This provides them with allowance to clear their schedules and having your invitation set aside for later.
Be clear on what you want them to do. This means that you need to be straightforward about the deadline of their response and provide information on how they can contact you.
Create multiple avenues for responding. It's easier now with Facebook where you can create an event using your profile and invite guests with an account on the site. You can also have them confirm through an app or a website.
Contact each unconfirmed guest three weeks before your wedding. This way, they have no way of procrastinating on their response to your event and you get a more accurate headcount in the end.
5. Scrimping on Some Services
Yes, you may be on a budget but that doesn't mean that you have to compromise quality. There have been cases of couples who did not hire professional photographers and videographers because of financial constraints only to end up regretting their decision because they did not have beautiful photographs and videos of this momentous event. Allocate a budget for these services according to how much you can spend and research online for professionals you can hire.
Aside from photographers and videographers, here are some parts of the wedding that you shouldn't scrimp on:
Venue
Caterer
Wedding Planner
Entertainment (Band/DJ)
Florist
Transportation
6. Being too Stressed
Always remember that your wedding should be a happy occasion, not a day where you nitpick every little thing that went wrong during the planning process. Don't be that monster groom or bride who turns everyone away. Stop yourself from micromanaging each aspect of the event and just focus on the facets that are important to you and your partner.
Remember that you can ask help from your family a nd friends. Part of the maid of honor and best man's duties is to assist you in coordinating the event. Don't be afraid to reach out to them and other members of your wedding entourage to delegate some tasks so you don't get overwhelmed with your to-do list.
Conclusion:
You should savor every part of your wedding including the planning phase. You can think of it as a time to bond with your future spouse before you spend the rest of your lives together. Don't let the small bumps along the way rattle your nerves for the big day. Instead, see them as part of the obstacles that you both need to overcome.
Free Wedding
Giveaways + Sweepstakes
Enter sweepstakes & giveaways and enter to win a free honeymoon when you join. New winners are announced every week!