Having your wedding abroad is an exciting and favorite way to make your big day even more special. More often, your wedding and honeymoon will be in the same resort. A destination wedding is an excellent way to shrug of the traditional wedding hassles, no hundreds of guests, no stifling wedding gown or tux, and you and your guests get to celebrate for as long as you wish. However, before you get fixated on a Caribbean beach or start looking for a wedding planner in Rome, here are a few factors to consider?
Carry out some research about the local order for weddings

This information will help you decide on a destination whose customs fit your fancy. In Italy, weddings start at midday and go all the way into the night while in Malta, weddings begin in the afternoon. The different wedding customs are not what your guests are used to, so check with them to ensure they're good with your choice.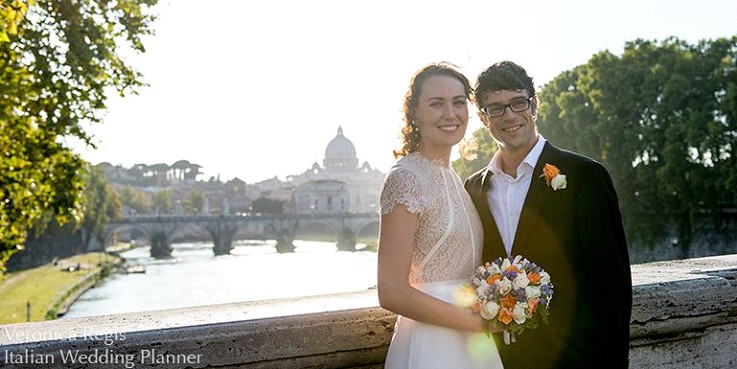 The Weather
The last thing you want is a heat wave ruining your big day and adversely affecting your younger and older guests. Be sure to get reliable information about the weather patterns in your destination so that you prepare adequately and have emergency measures in place.
Accessibility

How easy will it be for your friends and family to get there? Are there affordable, direct flights? What is the distance between the airport and your resort venue? Choose an easily accessible venue to reduce the traveling hassle for your guests. Most of them may opt not to go if the venue is too far or expensive to travel, and it won't matter how awesome the destination is.
Hire a wedding planner

This is a sure fire way to have all the logistics sorted out. A local wedding planner has an edge as they are long-time residents of your destination. This makes them uniquely qualified to get the best vendors and explain your specifications in the local language. Choose an established, English-speaking planner with good reviews and experience in planning your kind of wedding.
Visit your destination yourself


While having a planner is a great idea and will help take most of the work off your plate, you need to visit the venue yourself. It is imperative that you visit the sites shortlisted by your planner yourself and get a feel of their services, layout, cuisine and other essential factors. You may want to avoid the cost of traveling, but there is a particular element that no pictures or videos can bring out.
Allied legalities

Different countries have different rules in place when it comes to marriage. There are countries where you need to have been a resident for some months for your marriage to be recognized. For other countries, you can have a religious ceremony if you practice that religion. The best thing to do is to do some research and ask relevant authorities.
Conclusion

There are many advantages and technicalities to having your big day abroad, and with the right advice, your adventure will be well worth it.


Free Wedding
Giveaways + Sweepstakes
Enter sweepstakes & giveaways and enter to win a free honeymoon when you join. New winners are announced every week!