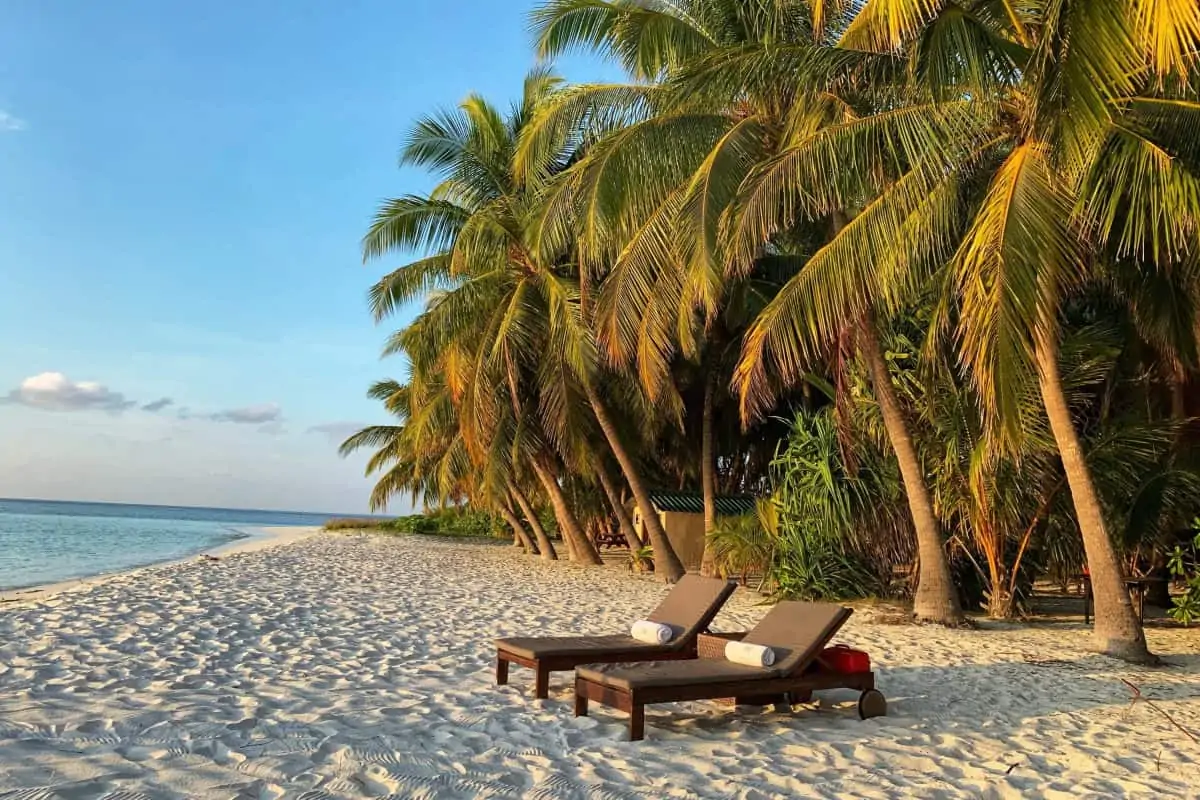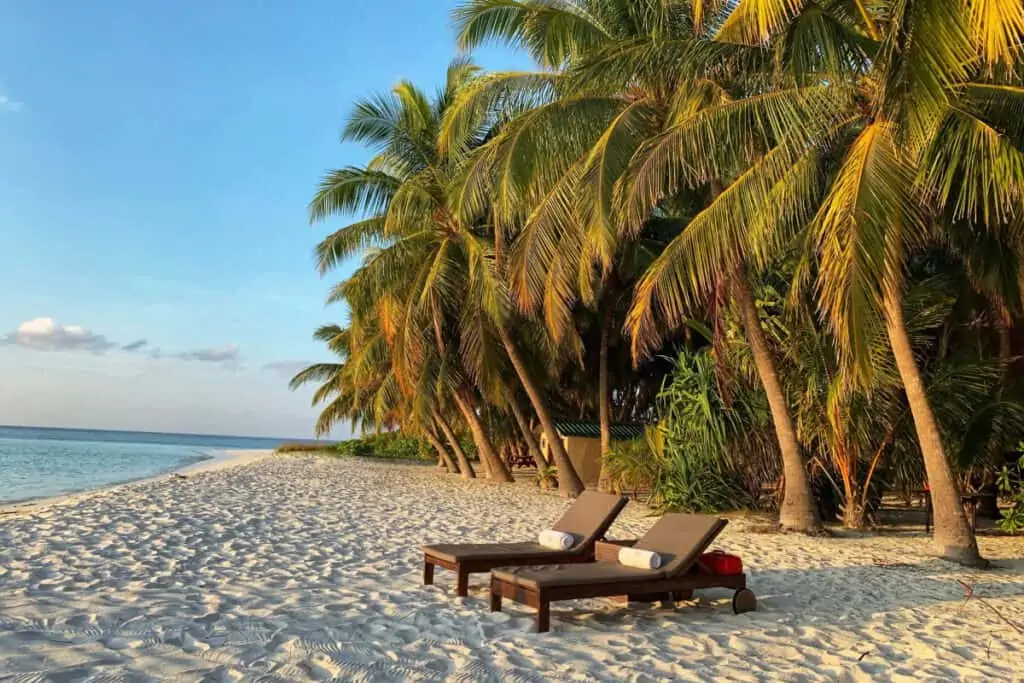 There is a plethora of reasons why you, as newlyweds, should consider going for a honeymoon. First of all, it's the sort of magical experience you don't often get in your life. After all, it's the first official trip taken together since your marriage – a union that should be cherished and celebrated. Moreover, a honeymoon is a fantastic source of some blissful memories as a fresh couple and thus a perfect way to set the tone for your everlasting marriage.
The issue is, if you're both avid travelers, a typical honeymoon destination may not be the best choice here. For those who like to brave the unknown and boldly go where no person has gone before, visiting a nearby ski resort or booking a beach condo just won't work.
As such, we've prepared a list of a few outstanding destinations for a honeymoon that any travel-loving couple shouldn't sleep on, including the Himalayas, the ancient city of Petra in Jordan, Orkney islands in the UK, the Yellowstone National Park, the Congo Basin, and even a European country like Poland. Read on and learn where to go for the most amazing honeymoon!
Lofoten Islands, Norway
If you, as a couple, intend to explore Northern Europe and you'd like to do some hiking in remote places, Lofoten Islands are your destination. Here, you'll find some of the most picturesque landscapes in the world. A trip here will allow you to embrace the incredible beauty of the sea and the land and also have a chance to meet some of the locals living here.
Moreover, if you aren't too much into hiking, there are numerous opportunities for fishing, kayaking, and paddleboarding – for an all-in-one experience, you can get Summits of the Lofoten Islands with Kandoo Adventures. A honeymoon spent in the Lofoten Islands is an excellent choice for those who want to get away from the stress of city life and dive into the world of Mother Nature. It won't be cheap, but you can earn some additional money, for example, by renting out your car with https://www.hyrecar.com, selling your old electronic devices stored in your attic, or writing blog posts on platforms such as Upwork or Fiverr.
The Himalayas
A honeymoon in the Himalayas is a wonderful choice for those couples who love to explore nature and want to get away from the hustle and bustle of city life. A honeymoon in this part of the world will allow you to indulge in some of the most breathtaking scenery on Earth. The Himalayas are a fantastic place for horse riding, hiking, and mountaineering, so be prepared to take on one of the most challenging yet exciting trips of your life.
Some of the best honeymoon destinations here include Nepal, the Kingdom of Bhutan, and the Indian state of Uttarakhand. But if you want to go for a true adventure, there's nothing better than a honeymoon in the Himalayas proper, trying to reach the sky itself!
Petra, Jordan
Petra is an ancient city that was once the capital of the Nabataean Empire and is now one of the most important archaeological sites in the world. It was built on a beautiful landscape of rose-colored rock and is home to some of the most beautiful ancient structures in the world.
It's also an excellent place for exploring the desert and going on a camel ride, as well as hiking a few miles away from Petra.
Orkney Islands, UK
If you want to go for a honeymoon that will be perfect for lovers of history, the Orkney Islands are just what you need. This archipelago of Scottish islands is truly a paradise for those who like to dive into local culture and sample some of the best cuisines in the world. The weather is pretty nice here, so the place sees many tourists come in the summertime.
Be sure to check out Kirkwall, the island's largest settlement, which boasts some great historical attractions such as St Magnus Cathedral and Bishop's Palace. There are also many other amazing things to see here, including the RSPB Seabird Centre, Orkney Museum, and the Quoyness Chambered Tomb.
Yellowstone National Park
The Yellowstone National Park is one of the most visited places in the United States, so this natural wonderland is the perfect place to go for those who wish to enjoy some peace and quiet. Here you can go horseback riding or hike in one of the most beautiful national parks in America, where its famous geysers erupt many times a day.
If you happen to visit Yellowstone between June and September, don't forget to check out Old Faithful because this is when it spews 100-180 feet into the air – a sight not to be missed! But if nature isn't your cup of tea, you can still experience all the beauty of Yellowstone by visiting its museums, watching one of its many ranger talks, or simply enjoying some time at Lake Yellowstone Hotel Lounge Bar.
Congo Basin
The Congo Basin is one of the most biodiverse parts of the world, making it an amazing place for nature lovers that wish to experience some of Africa's many stunning landscapes. Here you can hike through spectacular forests and see some of Africa's most impressive wildlife. Here, some of the best honeymoon destinations include Brazzaville – the capital of the Democratic Republic of Congo, Gabon, and Cameroon.
All these countries offer really good opportunities for hikers. Still, your best bet is probably Congo, which has more parks and reserves than any other country in Africa and features Mount Ngaoui – the highest peak in central Africa. If you prefer something more urban, don't miss Brazzaville, which has everything from jungle hikes to beaches and is a great place to spend your honeymoon.
Poland
If you love exploring cultural centers, Poland is one place you should definitely consider going for your honeymoon. For example, there are plenty of historical attractions such as Wawel Castle in Krakow or the disappearing city of Miedzianka that are more than worth a visit.
But if you love art and contemporary architecture, you should check out Warsaw – one of Europe's fastest developing cities that has already become an important cultural center with notable works by top artists displayed in its museums and galleries. Plus, if you happen to visit Poland during summertime, don't miss out on its charming seaside resorts like Sopot that offer plenty of opportunities for swimming and sunbathing!
Conclusion
The destinations mentioned above are just some of the most fantastic honeymoon spots around the world. There are, of course, other places worth visiting include Rio de Janeiro, Italy, South Africa, and Japan, so if those above don't fit your style, feel free to experiment.
The choice is entirely up to you and your partner, but whatever you do, don't miss out on the opportunity to celebrate your wedding in style! After all, it's the first, and hopefully only, time you'd be doing that! Good luck!
Free Wedding
Giveaways + Sweepstakes
Enter sweepstakes & giveaways and enter to win a free honeymoon when you join. New winners are announced every week!