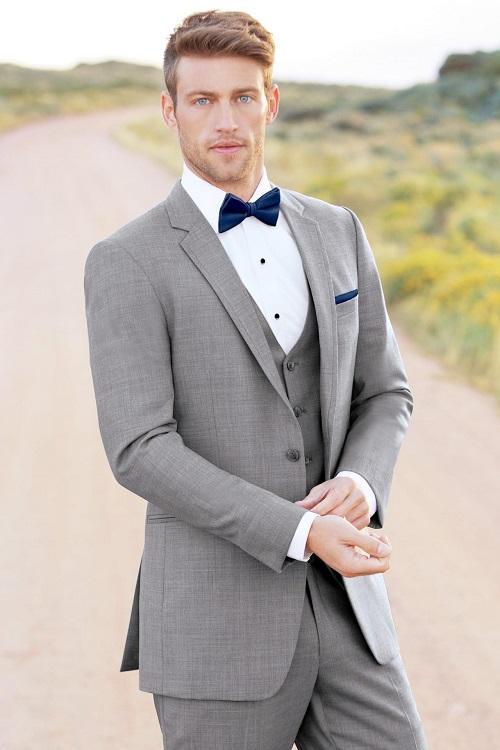 7 amazing tips to look fresh on your wedding day
The wedding day is the most important day of all. And you would want to look the best on your "D" day. But there is no limit to the tasks one has at the time of his wedding. In the hustle-bustle of these numerous activities, it is unavoidable to get rid of the tiredness that reflects on your face. But here we are going to discuss some tips that will help you to look completely fresh on your wedding day. You can follow these tips to have that glow on you, of once in a lifetime. So without any further delay let's get started with these amazing tips that would add a natural and elegant essence to your wedding attire by showcasing the joys through you that marriage brings in one's life.
Astounding ways to look stunning on the most prestigious day of your life
The trips and tricks to look the best on your wedding day are mentioned below:
Don't forget to style your hair



The hairstyle is the first thing one notices in a person, especially in men. So it is important that you choose a hairstyle that suits the best on you and will also go with this special occasion of your matrimony. Also, take into consideration the venue for your wedding. Another important thing to be kept in mind while settling on a hairstyle is that above all you must be comfortable in it. If you are not comfortable with the style you chose, then it will hinder you from enjoying your special day.
Shave



Most of the time, people remember all the tiniest preparations to be done for the wedding but forget to spare time for themselves, for their skin. And this is the most significant preparation that often goes ignored. The important areas for men to shave for this special day are arms, armpits, and legs. This is not only necessary for the appearance but for you to feel all clean, clear and fresh as well.





Shaving will keep your skin clear which in turn would make you feel good also. And to look all energetic and fresh it is essential that you feel good on the day. Keep in mind to shave properly and use the aftershave lotion, moisturizer, or oil whichever suits your skin the best. You can go to

bay rum aftershave

products. These will leave you with an appealing and smooth look that you need the most on this day.

You should start your skincare regime at least a month before you walk down the aisle. This would clear your skin of all the breakouts and bumps, it had. And this is really important because you would want to look remarkable and flawless in the photos of your wedding.

But don't worry if you are a little late to start with your skincare routine. Along with your daily practice add a few more deep cleansers or masks the help you get rid of the excessive oil and breakouts. Remember to use aftershave skincare products every time you shave, such as that of bay rum aftershave.

This will keep your skin healthy and rejuvenated. Make sure all the products that you are using for your skin are according to your skin type. Using any product even for once that is not fit for your skin type can cause a severe issue that may take time to heal and ruin your appearance on your special day.

Drink water



It is essential for clean skin that your body is free from all toxins and the best way to do this is by drinking enough water. It is the easiest and readily available source to flush out all the toxins. Along with this, you can also include foods that are rich in antioxidants such as berries and citrus fruits. This will keep your body, in and out completely healthy and refreshing all throughout the time and especially on your wedding day if you start this at least 3-4 weeks before.

Ensure that you do not get busy with the work-life so much that is affects your health. If you are following all care routines and getting everything ready timely for your wedding but ignoring the fact that you need to sleep and take proper rest. Then all the hard work will look like a waste. Pay attention to your body, sleep at the right time and take at least 8 hours of sleep, followed by a nutritious diet. When it comes to diet, the most important thing is breakfast. Start your day with a meal that is not too heavy yet have almost all the nutrients required by the human body. Proper rest and a healthy diet will help you perform better and enjoy the day with full enthusiasm.

Hair and Beard are one of the first things that come into notice in a man. We have discussed styling in your hair on the first point. So now let us discuss the beard. First of all, decide what looks best on you, beard or clean-shaven look. If you like yourself much better in a clean-shaven look than you can skip this point as all you need to do is follow the regular regime of keeping yourself free from any beard. But if beard suits your visage then further finalize a style, is it french, goatee, van dyke, which style is it. This depends on the shape of your face. So decide accordingly.
Follow the CTM on your wedding day

Mostly it is believed that CTM(cleansing, toning, and moisturizing) are for women only but that is not true. On your wedding day, you must also do the cleansing and toning. This last important thing to do just before the wedding is what will make sure that all the hard work you did earlier paid off. 

Wrapping it up

Follow the above-mentioned tips and you will have the desired results for the most memorable day of your life. And make sure you do not try anything completely new on your skin or include in your diet, as such types of last-minute changes are better to avoid. 
Free Wedding
Giveaways + Sweepstakes
Enter sweepstakes & giveaways and enter to win a free honeymoon when you join. New winners are announced every week!