Before you got engaged, planning a wedding held an almost magical fairytale feeling. Trying on dresses, picking out flowers for the bouquet…even tasting cake samples all seem like a surreal princess dream.
Then suddenly the ring slipped on your finger, and the planning began…except it isn't all tulle and butter cream frosting goodness. The planning is work. And there's not much fairytale sparkle about it. Vendors don't always return calls promptly, the flowers you really want are insanely expensive…and you cannot imagine taking another bite of cake to select a flavor.
Yes, you woke up from the dream. The engagement intoxication gave way to a wedding planning hangover. And, for the love of all that is holy, your head is pounding from the stress of it. No one told you that planning the biggest day of your life was a job.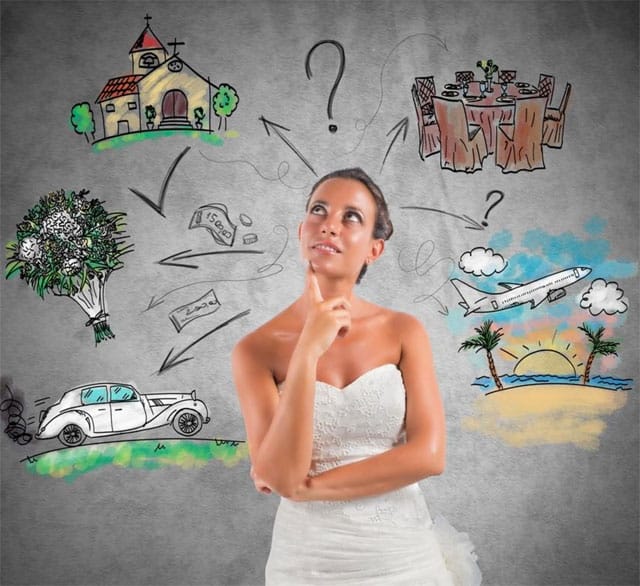 But it is, in fact, a job to plan a wedding. And it's stressful and overwhelming…but it's still fun. Don't let the chaos of the details turn you into a Bridezilla. Your wedding planning doesn't have to be another source of stress in your life.
You want to know the truth? A few details will probably go awry. But lots of things also will go very right. Maybe the cake will have fondant molded rose petals when it should have been topped with real petals (yes, that happened to me!). But fondant flowers are tasty. A little rubbery, yes, but much tastier than flowers. Who wants to pick petals off of a cake? I think—more than a decade later—that the bakery did me a solid.
When the details of planning out your big day weigh you down worse than that obnoxious crinoline slip you tried on under that dress you loathed, remember…
The engagement is about love.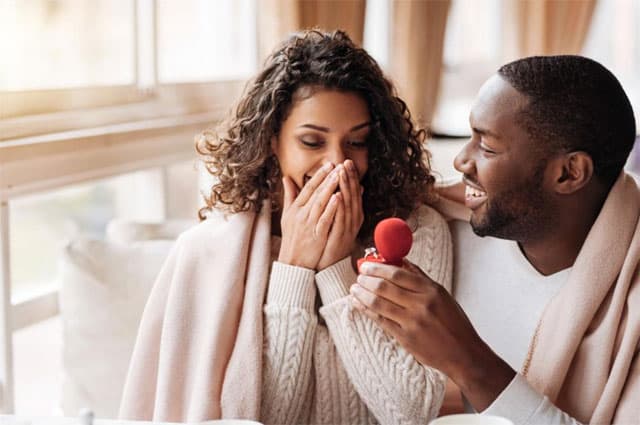 You're not planning your wedding, you are preparing for your future life together. Stop thinking of the wedding as the be-all end-all. It's not. The wedding—the vows—are just the beginning. You said yes for a reason. When you just want to hang up on your florist, look down at your engagement ring and remember why you wear the ring.
To breathe.
Inhale through the nose, exhale through the mouth. Breathe. Focus on mindful centered breathing to help relax your body. Don't fret about flowers. The dress. Or the relative who keeps giving you pointers about planning. Focus on the here, the now and breathe.
It's over too quickly.
Planning takes anywhere from a few months to a few years, although, according to The Knot, the average engagement lasts 15 months. But your wedding day is only a few hours. Keep the perspective that even though plans don't always align, you need to relish the details and the small moments of planning joy. Remember when you found the dress…your dress? I still remember after all these years how I felt when I saw my reflection wearing the dress that became mine.
To schedule time to decompress.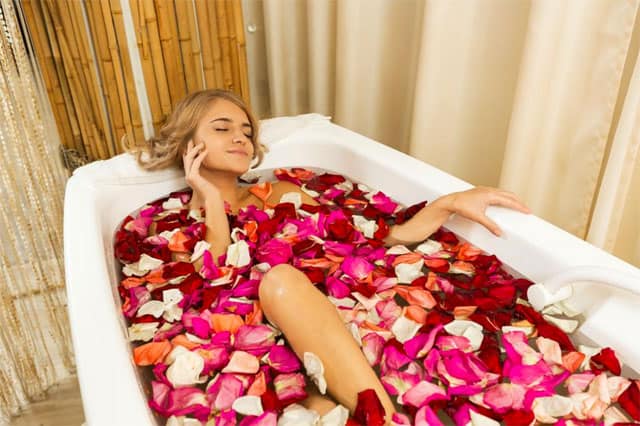 All the breathing in the world doesn't take the place of a good break from planning. Yes, you need to give yourself a planning vacation. Take a weekend or even a week to not do anything related to the wedding…or even talk about the wedding. During this break, pamper yourself…and your partner. Take a short trip, get a massage or just have a date night. On a budget because of the wedding? Host a DIY spa day at home. Soak in a hot bath scented with essential oils like lavender or even citrus. Add rich lathering bubbles and maybe even some flower petals. Lay back and relax. Calming music also helps to set the mood!
Yes, wedding planning may get under your skin. But remember who got underneath your skin in a good way? Yeah…your fiancé. Find the joy in the moments of planning, take a deep breath, and look ahead to the sparkling fairytale at the end of the crazy thorn-shrouded maze of planning. Because that monstrous planning maze leads directly to your happily ever after—your wedding day.
Free Wedding
Giveaways + Sweepstakes
Enter sweepstakes & giveaways and enter to win a free honeymoon when you join. New winners are announced every week!