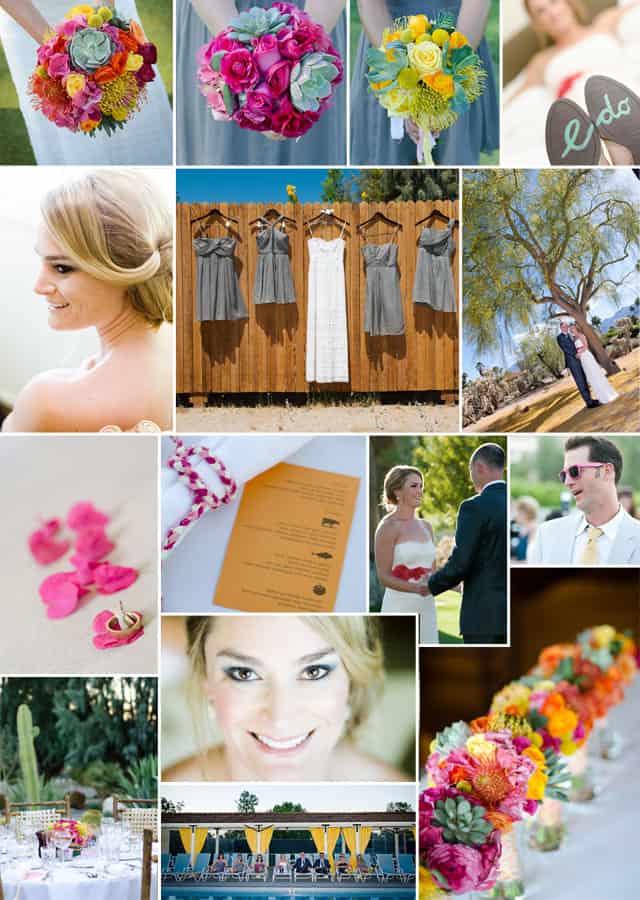 Photographer: Robert Godridge Photography
It's hard to imagine just how much goes into planning a wedding until you find yourself knee deep into it. As a busy wedding venue in Arizona who plans and coordinates numerous events every year, we see just how overwhelming and stressful it can be on a couple.
The good news is, your level of anxiety is totally within your control. If you're open to adjusting your mindset and ready to kick stress to the curb, here are 8 tips we've discovered over the years that can help you keep calm and wed on:
1)  Involve Your Partner
Don't carry all the responsibility for the decision-making.  Discuss things with your fiancé. Talk about what you both want your wedding day to be like, and make the choices together.  Sometimes you will have to make a compromise, but that's what marriage is all about!

2)  Accept Help
 This might be from your partner, or from your parents or your partner's parents, or your bridal party or, quite frankly anyone who offers!  If you know someone with any specialist knowledge or some time to spare then ask their advice, or – even better – assign them a job to do, and be gracious about it.

3)  Make Some Decisions Alone 
Everyone is different – some of us need our people around us and some of us need peace and quiet to make a decision.  Some parts of wedding planning, such as dress-shopping, should be done with a carefully selected set of people. Consider who is helping you and who is hindering the process and avoid anyone who is slowing you down or making things more complicated than they need to be.
4)  Prioritise
 Decide which elements of the day are most important to you.  Do you especially love beautiful flowers, or do you particularly want to provide some fun entertainment for your guests, or do you really need that stunning gown?  Decide which areas to splurge on and which areas to save on. This will help you throughout the planning process, and will help if you have a budget to keep to.

5)  Don't Sweat The Small Stuff
Once you have decided what is most important to you, then it will probably be easier to identify what is less important to you.  Those are the bits you delegate, or you just get them sorted out and then don't give them a further though. Few will notice the tiny details anyway, your guests just want a nice party and to celebrate your love.

6)  Have A Rest 
Breathe.  Stay in the moment and appreciate that you are going to spend the rest of your life with this special person and this wedding is a celebration of that.  Take a break. Chill with your partner or your friends and then get back to planning with renewed enthusiasm.
7)  Gain Some Perspective
So many people think their wedding day is the most important day of their lives.  Your wedding day is the first day of your entire marriage, so it's worth keeping that in mind.  Your marriage and your partner will be very important to you forever, and whether your aunt enjoyed sitting next to your neighbour at dinner, and whether the flowers in your bouquet *exactly* match your shoes and ribbons will fall from memory pretty quickly!

8)  Remember That This Is Your Day – Nobody Else's
 A wedding is a celebration of a couple's love and the first day of their married lives together.  Yes, you want to provide a fun day for your guests, but this is your one chance to do this the way you want it.  So, be sure of your vision for the day and go for it!
It's easy to get stressed out when planning a wedding, but it's far from worth it. Keep these tips in mind to maintain balance and find peace about every aspect of your big moment tying the knot together.
Kim is the founder of Tre Bella, a stylish and affordable wedding venue in Arizona. With a refined eye for design and an impeccable coordination process, Kim is passionate about keeping platinum-level weddings stress-free and within reach for busy couples.
Free Wedding
Giveaways + Sweepstakes
Enter sweepstakes & giveaways and enter to win a free honeymoon when you join. New winners are announced every week!