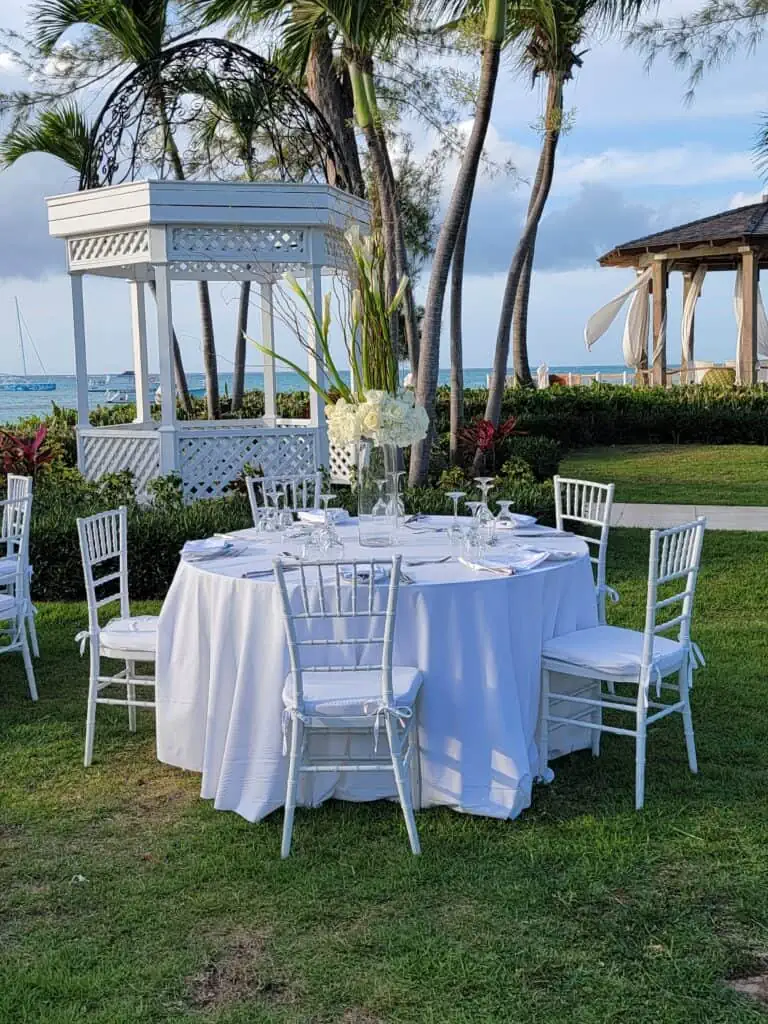 Getting married is considered one of the most important milestones of one's life. It's a day that dreams are fulfilled, and your partner becomes bound to you in happiness forever.
Of course, planning a wedding isn't as easy as buying a dress and showing up. A lot of planning and decision-making goes into picking the best month to get married.
Are you hoping to tie the knot sometime soon? Have no idea when the best time is to do so? Keep reading to learn more.
Spring Weddings
Spring is often seen as a time of new beginnings, making it a popular wedding season. The best month to get married in the spring varies depending on individual preferences and location.
March brings a sense of freshness and rebirth. April ushers in warmer weather and blooming flowers. May is often considered the prime month for spring weddings, with its mild temperatures and vibrant foliage.
Spring weddings also offer the opportunity for outdoor ceremonies and receptions. It allows couples to take advantage of the season's natural beauty. With its romantic atmosphere and favorable weather, spring is a beautiful time to tie the knot.
Summer Weddings
Summer is often considered one of the most popular seasons for weddings. Its warm weather and longer days provide the perfect backdrop for a romantic celebration.
But which month within this season is the best for tying the knot? The answer largely depends on personal preference and location. June typically kicks off the summer wedding season with its lush greenery and comfortable temperatures.
July offers even warmer weather and the chance for an outdoor ceremony or reception. Conversely, August may be the most challenging month due to its high temperatures and potential for summer storms.
Ultimately, the best month for a summer wedding fits your vision and budget. It brings you and your partner the most joy on your special day.
Fall Weddings
Fall is one of the most beautiful seasons to get married, with its crisp air, vibrant colors, and cozy atmosphere. Many couples choose this time of year for their special day.
September is popular as it marks the start of fall and provides mild temperatures. October is another great option, with picturesque landscapes and plenty of fall-themed decor.
November brings cooler temperatures. The stunning foliage and potential for a Thanksgiving-themed wedding make it an attractive option. Fall weddings offer a romantic and unforgettable ambiance for the start of your forever.
Winter Weddings
One season that often gets overlooked for weddings is winter. It may not have the same popularity as summer, but a winter wedding can be just as magical.
The best month for a winter wedding depends on personal preferences and location. For those wanting a snowy backdrop, December and January would be ideal. February is also a popular month for winter weddings, with the romantic ambiance of Valentine's Day.
Not only are venues and vendors more readily available this season. The cozy atmosphere and potential cost savings make it an excellent option for couples looking to tie the knot. Embracing the beauty and charm of a winter wedding can make it a truly unforgettable experience.
Top Factors to Consider
Choosing the perfect month to get married can be daunting, as there are various factors to consider. Here are some of the factors:
Personal Preferences
While there is no right or wrong answer, personal preferences play a significant role in this decision. Some couples might prefer a winter wonderland wedding in December, while others opt for a summertime ceremony on the beach.
Spring weddings can offer beautiful blooming flowers, and fall weddings can provide a scenic backdrop of colorful foliage. Additionally, personal preferences also include practical considerations.
Ultimately, the best month to get married is the one that aligns with each individual's personal preferences and creates a unique and memorable day for the couple. If you already choose the month for your married, it is import to find the best wedding rings; you may consider viking style wedding rings.
Weather Patterns
Generally, May through September offer the most favorable weather conditions for an outdoor wedding, with mild temperatures and less chance of rain. September and October also have beautiful fall foliage for picturesque wedding photos.
On the other hand, months like January and February may be less popular due to colder temperatures and potential snowstorms. Ultimately, the best month to get married depends on your preferences and budget. Observing weather patterns can help ensure a memorable and enjoyable wedding day.
Family Commitments
The ideal month to tie the knot would be when the weather is pleasant, avoiding extreme heat or cold, to ensure the comfort of both the wedding party and guests. Additionally, considering essential family events or holidays can help lessen the burden on family members juggling multiple commitments.
Choosing a month that doesn't coincide with school exams for children can also make it easier for families to attend. Ultimately, considering family commitments and finding a balance will make the wedding day more enjoyable for everyone involved.
Maximizing Your Budget
If you want to maximize your budget, consider getting married during the off-season months of January, February, and March. Not only are vendors and venues more likely to offer discounts during this time, but you can also take advantage of cheaper travel and accommodation costs for out-of-town guests.
Another cost-saving option is to have a weekday wedding instead of a weekend, as many venues offer lower prices for weekday events. By carefully considering the month of your wedding, you can save money while still having your dream wedding.
Avoiding Common Pitfalls
Choosing the best month to get married is crucial in avoiding common pitfalls that may ruin your special day. While summer months may seem ideal with warm weather and longer days, they are also the most popular and expensive wedding times.
Spring and fall offer mild temperatures and beautiful scenery, while winter weddings can save money and provide a cozy atmosphere. Remember potential conflicts with holidays and school schedules; don't overlook unpredictable weather. Ultimately, the best month to get married fits your unique needs and vision for a perfect wedding day.
Understanding the Best Month to Get Married
In conclusion, choosing the best month to get married is a crucial decision that should be based on a variety of factors. Couples can ensure a smooth and memorable wedding experience by considering all these factors. With this guide, it's time to start planning your dream wedding.
To learn more helpful tips, be sure to follow us!
Free Wedding
Giveaways + Sweepstakes
Enter sweepstakes & giveaways and enter to win a free honeymoon when you join. New winners are announced every week!