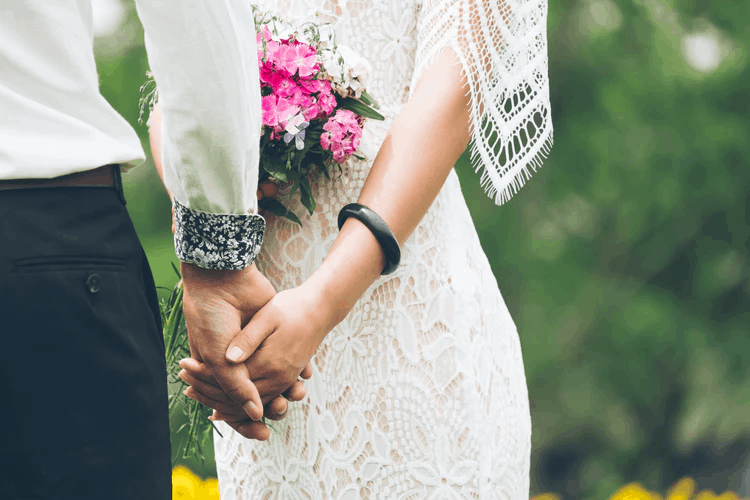 https://unsplash.com/photos/4TET084JWaA
People say that getting married is among the best things that will happen in their entire life and that it takes second place behind the birth of their kids. It's one of the greatest feelings in the world and with good reason: you're finally tying the knot with the person you love the most in the world.
When the day finally arrives, and you & your fiancé become one, you'll want the day to be as special as can be. Now, you might be content with doing it like everyone else in the traditional sense – and that's wonderful, but what if you want to make it particularly personal? Surely you want your special day to be unique and all about you two, right? Well, here are a few things you can do to customize the upcoming nuptials.    
Invitations And Thank You Cards
When you send your friends and family invitations in the mail, you'll want to let them know just how much you want them to show up for the big day. You can find a bunch of different companies that specialize in making them and pick the perfect style. If you want to go that extra step further, you can make them all yourselves. Putting in that extra effort and devotion would really show them how much they're wanted. The same goes with the thank you cards: if you want to tell them how grateful you are that they made an appearance, then the personal touch is a fab idea.   
The Dress
There are hundreds of different dresses that you could choose for your wedding, so you probably won't have to panic about picking a beautiful one that will make you glow. But what if you do want something a little different – something that suits you down to the ground. There are some designers out there, like Usines Art Ivry, who can work together with you to make the completely custom-made dress that you've always visualized.  
Speeches
Traditionally, you'll have the best man make a memorable big show of himself as he tries his best to entertain the crowd. You'll also have the father of the bride give a tear-jerker. And, of course, the groom will have his say. But why not add some more speeches in there? Or substitute one out for another? The bride might have something she wants to get off her chest!
Food!
You can get a little creative with the food at a wedding reception. For example, you might want to come up with funny names for each of the meals – perhaps something that relative to their names or their hobbies.
The Party!
Remember, it's YOUR big day so you can do pretty much whatever you want – as long as it doesn't hurt anybody. If you're going to stick to the status quo and have a typical wedding party, then that's awesome, but if you want to have some unusual events – you go right ahead. You'll want to remember this day for the rest of your life so make it a good one!
Free Wedding
Giveaways + Sweepstakes
Enter sweepstakes & giveaways and enter to win a free honeymoon when you join. New winners are announced every week!