No bride wants to be photographed on her wedding day with pimples. Waking up and finding a big red bump on the nose, chin or forehead is every bride's worst nightmare. Clear skin exudes wedding radiance. Unfortunately, not every woman can easily achieve glowing skin. Sometimes glowing skin needs a bit of effort from our side. At https://misumiskincare.com you can find products that do wonders, quickly. We all want a fast solution to our pimples as soon as they rise.
Some women are naturally prone to pimples, especially if their skin is more oily than dry. While not every pimple may be prevented, you can take measures to help nurture, nourish and protect delicate skin for a healthier complexion. Don't think you can rush that bridal glow, though. Good skin is an investment…of time.  
Start pampering and treating skin a few months before the wedding to acclimate to new products or treatments. You'll also be able to see how the skin reacts to new scrubs, masks or other products…and have plenty of time to heal skin if a reaction occurs.
Exfoliate
Exfoliation sloughs off the dead skin cells to reveal a healthier complexion. Exfoliation is good for all skin types, but each type of skin needs its own unique exfoliating ingredients. For dryer skin, opt for an exfoliating scrub that also adds moisture. Look for honey or sugar as ingredients. Be cautious, though, when using sugar to exfoliate sensitive areas. Sugar grains may leave tears in skin, so it's best to melt the sugar a bit in warm water. You want a nice paste…not too grainy, but not a true liquid, either.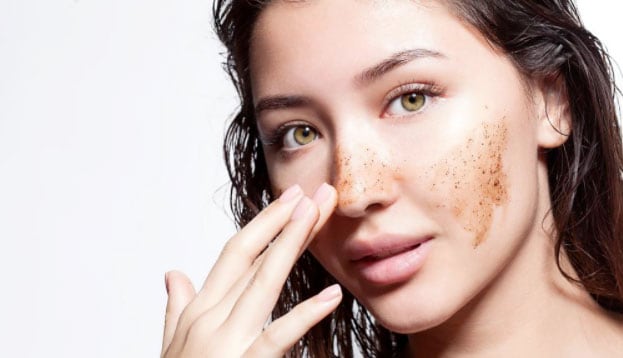 For oily skin, Glamour magazine suggests a scrub with charcoal, as it helps dry up excess oil.  And exfoliation should be a weekly ritual. According to Marie Claire, most dermatologists recommend exfoliating once or twice per week.
Moisture
After exfoliating, use a good moisturizer. For dry skin, a richer moisturizer is recommended. Women with oily skin need to make sure their moisturizer is oil-free. For women with dry skin or normal skin, moisturizing with Argan oil or coconut oil provides great hydration and skin nourishment.
Treating Blemishes
Don't pick or pop! Yes, we know it's hard. The goal is to heal the clogged pore. Use tea tree oil to help combat bacteria and aid in healing. Some women have even used hemorrhoid cream to provide redness relief. For swelling and inflammation, you can also apply a cool compress. Or use moist heat to help a pimple drain.
Cosmetics
Sometimes cosmetics can cause skin to become red and irritated. Switch products if you suspect a powder, foundation or blush may be leading to finicky skin. Another common problem is irritation caused by sleeping in last night's make-up. Never sleep in makeup! Wash your face each night and make sure all products are removed. Otherwise, you could end up with clogged pores and acne!
Other irritations
Sometimes tweezing and shaving may lead to ingrown hairs. While these appear to be pimples, they are little hairs that have become trapped and infected within the follicle. Use tea tree oil to help heal. And shave with the hair instead of against the hair to prevent further issues.
Preserve and Protect
The best way to preserve your skin for your wedding is ensuring that you always protect with SPF. The American Academy of Dermatology recommends that everyone use a waterproof sunscreen that offers a Sun Protection Factor (SPF) of 30 or higher that protects against both UVA and UVB rays. Sunburn and sun damage are not pretty for a wedding day. If you really want a sun-kissed glow, opt for a sunless tanning lotion or bronzer.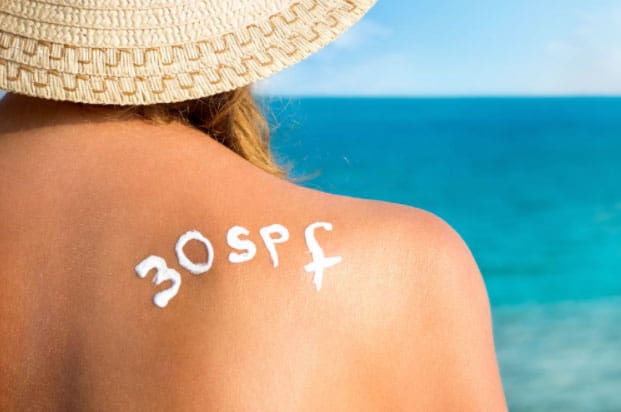 Pamper skin months before the wedding to nourish and keep skin healthy. Exfoliate and moisturize regularly and always remove make-up before heading to bed. With proper care, you will have a healthy glowing complexion that radiates on your wedding day!
Free Wedding
Giveaways + Sweepstakes
Enter sweepstakes & giveaways and enter to win a free honeymoon when you join. New winners are announced every week!