It can be very challenging to choose your wedding ring because there are so many different types of men's wedding band materials and styles available. If you're looking for a wedding band, especially online, you've probably noticed a lot of new possibilities for guys that weren't around until recently. You should select a wedding band that matches your sense of style, personality, and lifestyle because you will be wearing it for a very long time. Hopefully, the information provided here will be useful to you in your exciting search for the ideal wedding band.
Designers of wedding bands today use a wide range of metals that were unheard of in the past. Men's rings now come in a plethora of intriguing new metals and designs. Each metal has advantages and disadvantages.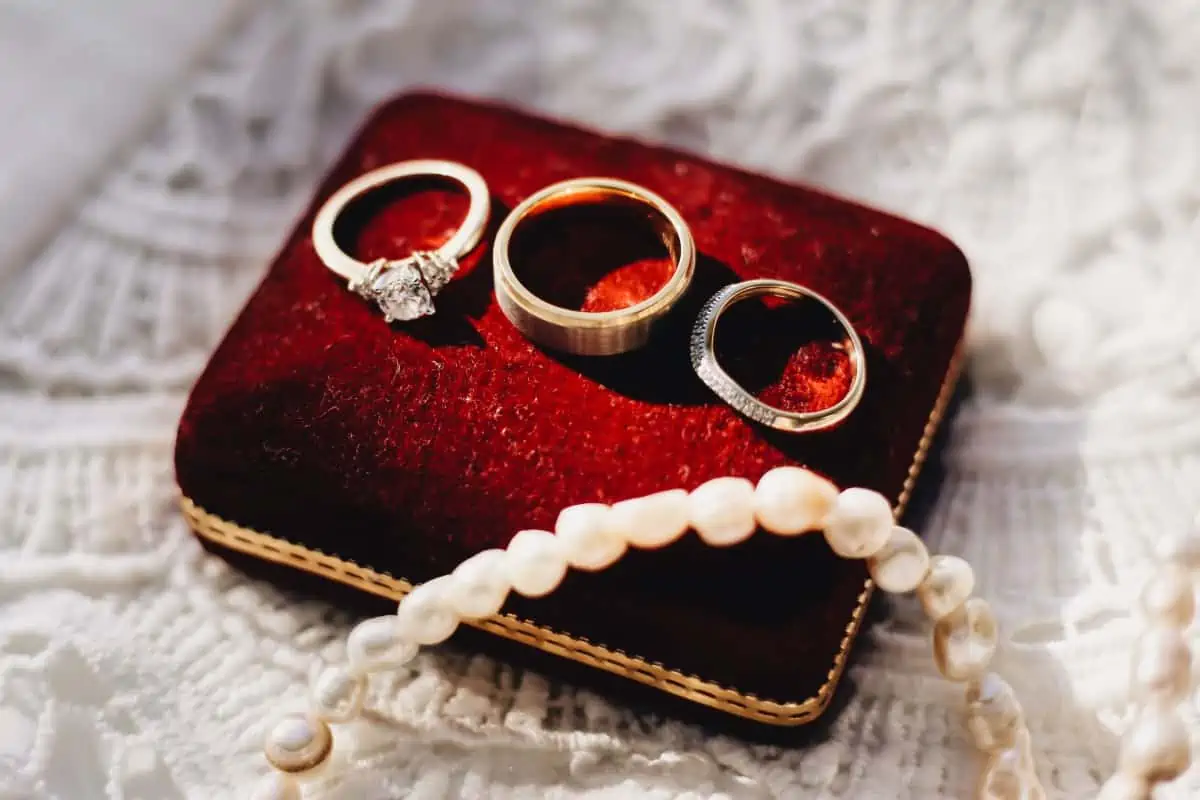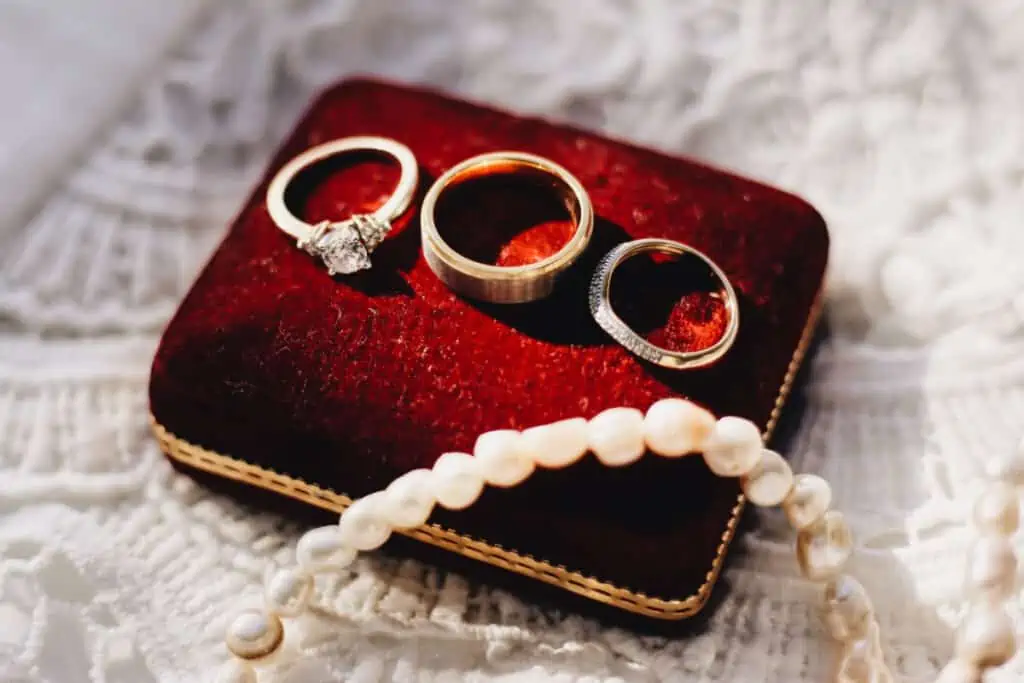 Best Metal for the Wedding Ring
PLATINUM
Whiteness comes from platinum, a precious metal by nature. Platinum doesn't have any alloys that give the metal an "off-white" tint or a yellow tone. Because of this, it's an excellent option for someone looking for a white wedding band.
In its unprocessed form, platinum is expensive and uncommon, with an ounce costing over $2100 in the spring of 2008. Since that time, platinum prices have remained in the $1500–$1700 range. Men's wedding bands made of pure platinum can cost well over $1,000. A platinum wedding band with a more complex design can cost a lot more money.
Due to platinum's great density, a platinum wedding band will be incredibly heavy. The substantial feel of a platinum wedding ring appeals to many guys. However, the platinum wedding band is highly expensive as a result of its density and the cost of the raw materials.
Being hypoallergenic, platinum The majority of platinum jewelry is 90% or 95% pure. Platinum is a suitable option for those who are allergic to the alloys found in white or yellow gold.
Platinum is a highly malleable metal. For exquisite filigree accents on women's antique-style rings, this is fantastic. However, if you are wearing a platinum man's wedding band, this could be detrimental. The ring will quickly become quite scratched, dented, and "ancient-looking" due to the metal's softness. As a result, you should take it off before engaging in a manual activity or lifting weights.
Wear on platinum causes relatively minimal material loss. The ring is susceptible to scratches, although the metal is not easily corroded. Consequently, platinum is a good material to use to retain a diamond.
TUNGSTEN CARBIDE
Tungsten carbide never ages and always has a fresh appearance.
Tungsten carbide is the manliest contender for men's wedding bands. Wedding bands made of tungsten are highly durable and frequently scratch-resistant. With your friends, file away at your tungsten carbide wedding ring if you want to have a little fun (especially after a few beers). Simply wipe the ring after putting forth a solid effort, then display it to your friends. They'll be shocked to discover the ring is still in immaculate condition. So your tungsten carbide ring can be worn while engaging in any activity and will always maintain its original appearance.
Tungsten carbide rings are fragile while being exceedingly hard. So your tungsten carbide ring might fracture if you drop it in the shower. Check to see if the jewelry store where you buy your tungsten carbide ring offers a lifetime warranty to cover this possibility.
Many of the cheaper tungsten rings for sale are made entirely of tungsten, not tungsten carbide. With regular use, a ring without the carbide portion will scratch. In addition, cobalt is being used by some manufacturers because it is less expensive in their rings. Your tungsten carbide ring may develop cobalt spots that are impossible to remove with a diamond polishing wheel. Our recommendation is to avoid any cobalt in your tungsten ring, as it will interact with body chemistry and result in a variety of issues.
Compared to white gold or platinum, tungsten carbide is a darker shade of color. The highly reflective, high-polish rings look fantastic on your wedding finger.
Rings made of tungsten carbide cannot be sized. Therefore, either never put on weight or lose weight throughout your life, or purchase a ring from a retailer with a lifetime sizing guarantee.
Guys adore tungsten carbide wedding rings for their substantial weight, broader, more masculine designs, and scratch resistance. And to top it off, tungsten carbide rings are affordable for most people. Spend between $150 and $350 on your ring, plus more if you desire diamonds or a precious metal inlay. Additionally, a large diamond of several carats can be stored safely inside.
PALLADIUM
A precious metal that belongs to the platinum group and is naturally white in color is called Palladium. In comparison to white gold, palladium is a significantly brighter white metal. And unlike white gold rings, the color won't corrode into a yellowish tint. It has many of platinum's characteristics.
Palladium is a rare metal. Even though palladium is currently far less expensive than gold, it is 30 times rarer. Even though the price of palladium has increased recently, it is still considerably less expensive than platinum, usually costing roughly half as much. Therefore, a palladium ring will cost significantly less than a platinum ring and typically less than a white gold ring.
Palladium rings are significantly less weighty than platinum rings, making them more comfortable for many people who dislike wearing bulky jewelry. The palladium wedding band won't scratch as easily because palladium is tougher than platinum.
Pure palladium exists. There are most hypoallergenic and 95% palladium rings available.
Purchase palladium wedding rings.
WHITE GOLD
Gold is naturally yellow. Consider a yellow gold nugget that has been extracted from the earth. The maker will blend 58% gold and 42% white metal alloys, such as nickel, to create a 14-kt white gold ring. This mixture turns out to be "white-ish." The manufacturer will have a rhodium plate ring to get a true white hue. (Consider it to be chrome plating.) However, the rhodium plating quickly fades away, revealing the underlying hue. Many people complain about the final hue of their jewelry. The ring needs to be polished and then rhodium-plated once more to restore the color to its "new" state. A small amount of the gold is removed from the ring each time it is polished, making it lighter and thinner. Additionally, the price of rhodium plating can reach $50.
Gold is an uncommonly valuable metal. The price of gold has just reached all-time highs that are very close to $2,000 per ounce! The most common gold wedding bands are 14k (58 percent pure gold) or 18k (75 percent pure gold).
The gold metal is pliable. The gold ring will flex and possibly fracture if it is struck forcefully. A gold ring will scratch readily, even though it is not as soft as platinum, and it will gradually get thinner.
TITANIUM
Light gray is the color of titanium in its native state. It can be highly polished to produce a highly reflective appearance. The color of titanium gets darker when a rough treatment is used.
Titanium is quite light. You may occasionally even lose sight of your wedding band when it is made of titanium. It almost weighs the same as metal.
Titanium is a very durable material. A titanium ring is extremely durable. It is unbreakable and doesn't bend or shatter when hammered with a hammer. This would cause significant damage to a platinum, palladium, or gold ring. Your titanium ring will never lose its strength. Even though your titanium ring will last a lifetime, natural wear will cause scratches. For a small charge, a neighborhood jeweler may readily repair a titanium ring.
Titanium is a fantastic material for a tension-set diamond ring due to its light weight and remarkable strength. In this type of ring, a diamond or other gemstone is suspended between the ring's two opposite sides. To hold the diamond, a tension-set ring needs to be thicker than the average wedding band. However, due to the metal's small weight, the ring will still be incredibly cozy.
The only metal that is inert is titanium. Body chemistry does not cause it to react. (It is even applied internally to replace hips and joints.) So a titanium ring might be suitable for you if you have allergies.
Rings made of titanium can't be sized. Therefore, either never put on weight or lose weight throughout your life, or purchase a ring from a retailer with a lifetime sizing guarantee.
For a more elaborate appearance, titanium can be mixed with white gold, yellow gold, or platinum. Titanium rings are extremely inexpensive, with basic designs going for $100 or less.
Despite its incredible strength, titanium is not particularly difficult. As a result, even though you are unlikely to ever bend your titanium ring out of shape, everyday wear will cause it to scrape. Although it doesn't scratch as easily as gold, platinum, or palladium, you should expect the titanium ring to develop scratches after wearing it for a few days.
Find titanium wedding bands online.
BLACK TITANIUM
Black Titanium is made by oxidizing and heating a special titanium alloy known as Black TiTM to extremely high temperatures. The outcome is a surface that is extremely hard and black. Black ceramic, which is extremely strong and resistant to scratching and chipping, has been used as a comparison. This is a molecular change that is carried out from the outside, rather than plating or coating. Black ti will not fade or tarnish. Black Ti, like titanium, is still lightweight but tougher and more damage-resistant.
The Black-TiTM brand of the Spectore Corporation, under the designer name Edward Mirell, produces only genuine black titanium rings. Jewelry is not truly black titanium unless it is manufactured from the unique Black TiTM alloy. Watch out for Chinese knockoffs that merely employ a black PVD finish. These kinds of rings are offered by many of our rivals. The black on them was readily polished and scraped off when we tested them. Insist on Edward Mirell's black tie!
Although black isn't a typical color for a wedding band, many men think that the "edgy" look of the titanium bands appeals to them. They don't have the conventional appearance of a wedding band.
Consider a black titanium wedding band if you want a truly distinctive wedding ring that will make you stand out from the crowd. "It's not your dad's wedding ring," a soon-to-be husband in his 20s remarked. Black titanium wedding bands are available in a range of designs, some of which include white gold, platinum, and yellow gold inlaid. If you prefer diamonds, there are many black titanium rings with diamonds set in them. Check out the black titanium tension-set diamond rings if you like the suspended diamond aesthetic. These are incredibly cutting-edge and fashion-forward.
The cost of black titanium rings is relatively low. A few of the most well-liked black titanium wedding bands we provide retail for about $150.
Find black titanium wedding bands online.
Free Wedding
Giveaways + Sweepstakes
Enter sweepstakes & giveaways and enter to win a free honeymoon when you join. New winners are announced every week!