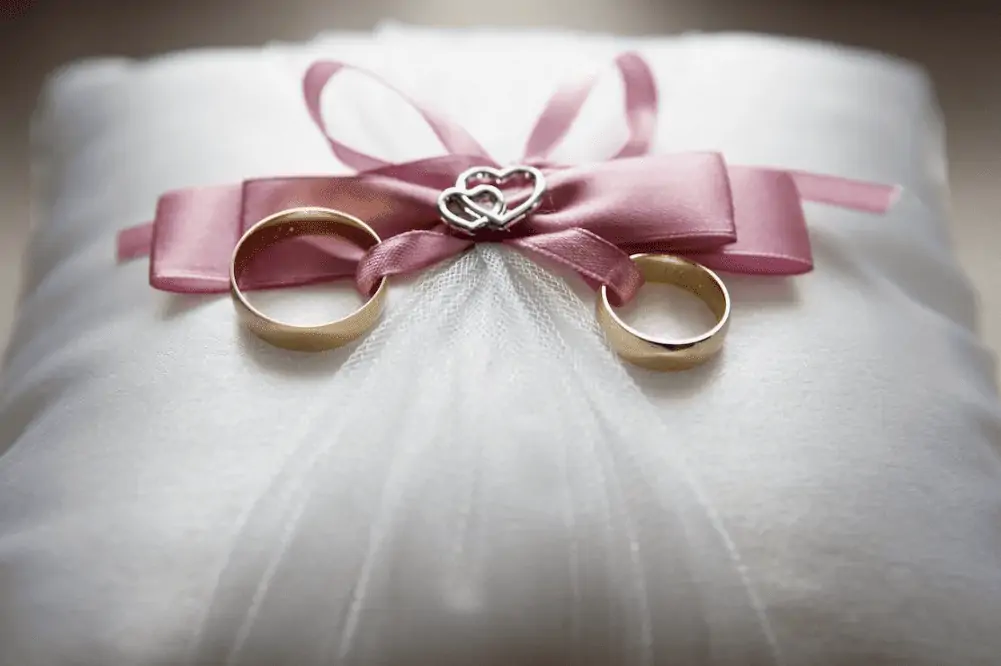 To begin with, congratulations on your engagement. The next step is to start planning a wedding. The wedding planning process can be overwhelming, whether for a big or small wedding. A wedding party is unlike any other party you have ever hosted, not just because you will be dressed in a wedding dress and surrounded by your bridal party, but also because it will most likely be the largest party you have ever thrown.
Figuring out how to plan a wedding ceremony might be difficult at first. At the end of the day, you want the big day to be flawless. However, there are a few avoidable wedding day mishaps that many couples make.
What Are the Common Mistakes Made During Wedding Planning?
Improper Budgeting
Many couples are excited to start scheduling wedding vendors, such as a wedding photographer, or making orders, only to be surprised when they realize they have already spent a huge chunk of their money and do not have everything they need. A budget limits your options and influences your decisions. A budget also assists you in keeping track of all of your expenses.
Although money is a delicate issue, you should openly and honestly talk with your spouse or whoever is funding the wedding about how much they are prepared to spend on the entire wedding before you begin making commitments. You do not want to be in a scenario where your credit card is maxed out, yet you still need to pay deposits.
Not Having a Wedding Planner
When you think about your perfect wedding, numerous ideas come to mind. Knowing what wedding style you want might be challenging with so much information available. Starting wedding plans from scratch can be much more challenging.
The problem is that many couples believe they should plan their wedding because they have a tight budget. However, you should consider hiring wedding planners for a variety of reasons. They know a lot of people who work in the wedding industry and can help you find other vendors.
Choosing the Wrong Venue
After getting engaged, one of the first wedding planning tasks most couples accomplish is deciding on a wedding date, which is closely followed by deciding on a wedding venue. For destination weddings, the venue can completely change or improve your ideas. It can be hard to find the right place, especially when there are a lot of options to look at or things to think about.
Most couples make the mistake of:
For those who fall in love with a destination only to find out, it is unavailable for the year,
Not making a guest list ahead of time
Not ensuring that there is nearby guest accommodation for out-of-town guests
Choosing an inaccessible reception venue
Not asking about noise or time limits
Choosing a location that you cannot truly afford
Forgetting to Plan for Contingencies
Preparing for the unexpected is referred to as contingency planning. The unexpected can be sudden weather, wedding venues, wardrobe malfunctions (wedding dresses or bridesmaid dresses), or vendor screw-ups. You must create a Plan B or C and have it ready to go to decrease feelings of powerlessness during a crisis.
Not Delegating Enough Tasks to Wedding Vendors and Guests
Everyone wants to contribute and be a part of the wedding day. Since this is your special day, you can assign some tasks to your friends or family members. Some tasks include ushering or aiding with ceremonial seating, ensuring visitors know where to go; helping with parking; and ensuring any goods that require transport are looked after.
However, please remember that these people do not work for you, so make sure to appreciate their efforts and hire a professional if you need more assistance.
Overplanning and Micromanaging Every Detail
Most couples want to ensure that everything is done the way they want. However, you have hired brilliant individuals who understand your vision, so let them do their work. It is understandable how tempting it is to micromanage every detail, but it's best to sit back and let the professionals handle everything.
Not Hiring a Videographer
Wedding videos' true value is that they allow you to relive your special day. Unlike photos, videos capture the voices, sounds, and actions of your most memorable day and save them for a long time.
The Guest List
Many couples send out save the dates and end up over-inviting, which winds up in budget compromises to accommodate more guests. There's a good probability that some of these people that receive your save-the-date cards are strangers to you, and you are only sending them wedding invitations to please your family.
The most common mistake when making the guest list is giving blind plus-ones. Instead, save your money on things you want or need. Also, bear in mind the maximum capacity of the reception venue. Moreover, be aware that most wedding venues will not allow you to add more than 10 additional tables, given that fire regulations limit how many guests you can have in a space at any time.
Marriage License
Since there is too much to be done, the marriage license is often forgotten. Every state has its own marriage license laws, so do your homework ahead of time. Make sure you receive your marriage license at the proper time if your state has a waiting period, but not too early when the marriage licenses expire after some time.
Overdoing it on DIY
Pinterest has amazing wedding inspiration ideas, but it can also confuse you or offer you décor ideas for items you think are cute but don't need at the end of the day. Some couples believe that DIY projects help them save money. However, the time, money, resources, and energy required to accomplish things yourself typically cost as much as paying a professional.
Do You Need Help Planning Your Wedding?
At WeddingVibe, we have a list of wedding suppliers who can help you take care of everything you need, so your day becomes the dream day you always pray for.
We have the best ideas and exclusive deals. We can also help you with honeymoon arrangements and travel plans. For more information on our services and how to win some free wedding giveaways and sweepstakes, visit our website today!
Free Wedding
Giveaways + Sweepstakes
Enter sweepstakes & giveaways and enter to win a free honeymoon when you join. New winners are announced every week!