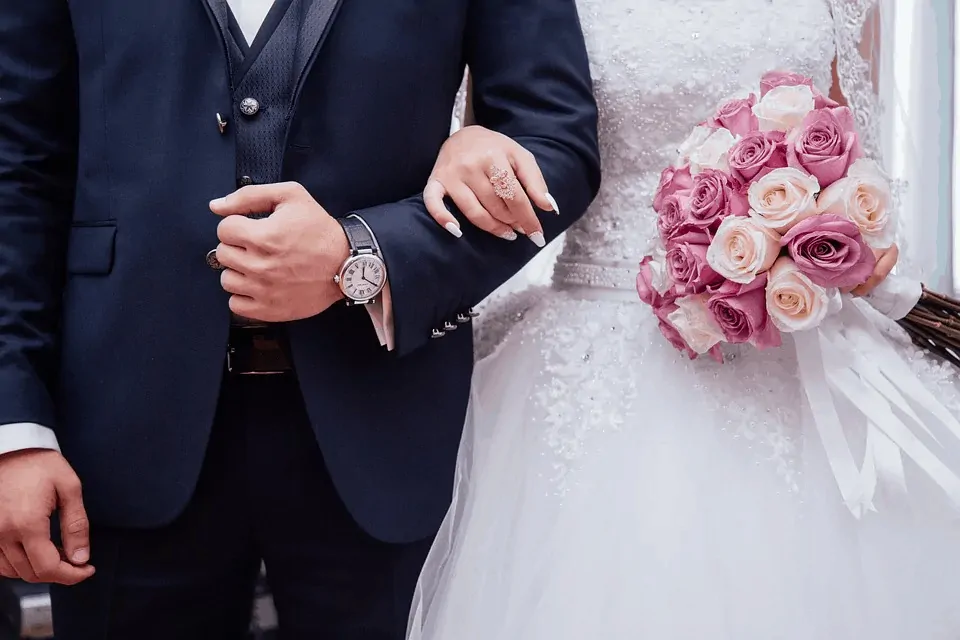 Wedding preparations take so much time, energy and money that only a few people stop to think of what to do after the big day. Instead of just storing special items, such as your wedding dress, there are a myriad of ideas that you can consider. After all, you may have spent quite a fortune on it. As an alternative to using it once and never again, get inspired by some creative uses of your wedding dress after your big day:
Have your wedding dress preserved
If you want to hold on to your wedding dress for sentimental reasons or would love to pass it on to your daughters, you need to get it cleaned and preserved. With the Australian heat and outdoor beach or garden weddings messing up the dress, it is important to restore it back to its original state before reusing it. Julie Alexander from www.masterdrycleaners.com.au recommends having your wedding dress professionally cleaned as soon as possible after your wedding, because stains from deodorant, champagne, perfume, or sweat may not be visible at first, but will show up over time. However, with the aid of a professional cleaner, your dress will be as good as new and will be in perfect condition if stored properly. You won't even be able to tell the difference once you get it out from storage when it's time to hand it down.
Turn your wedding dress into home décor
Let's face it, a wedding dress is only supposed to be used once. And while the high expense and value of the dress make it difficult to throw away, your best bet is to repurpose it into home accessories or decoration ideas to keep it close to your heart. You can do this by using parts of it as fancy cushions or pillows, turning the dress into accents for your curtains to add a whole lot of glamour and elegance to your room. Even decorate your dining table with a magnificent runner or table cloth made out of your wedding dress fabric. While it may be difficult to initially take the step, seeing your dress on a daily basis be put to good use will fill your heart with warmth and remind you constantly of those happy memories.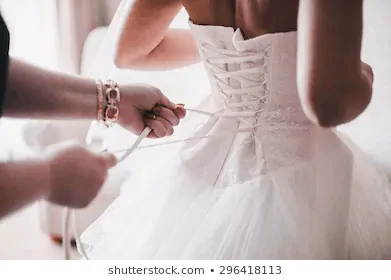 Use your wedding dress as accessories
Another great way to find new life in your wedding dress is by turning it into accessories you can wear on a regular basis and add a bit of sparkle to your everyday look, or even as part of your evening wear. This can be done by making a shawl or scarf to accessorize your final look with a magnificent piece of fabric, or by using the fabric to make a clutch to make you look absolutely glamorous and stylish. If you're really bold, you can even alter your wedding dress entirely and have a designer change its length and style to make a dashing cocktail dress that you can wear and turn heads without looking like a bride.
Dye your dress
One of the main reasons you'll find your dress difficult to wear again is because of its color. White is an absolute no-no to wear at other weddings and usually looks too bridal to wear on any other occasion. However, dying it to another color will give you the opportunity to benefit from it on other occasions. Just make sure you use a quality service that will ensure the color turns out smooth and equally toned across the entire dress to avoid it looking cheap. Choosing a black, peach or pearl color will make it still look super elegant, minus the wedding vibe.
Transform it into a christening outfit for your child
If you're going to chop it anyway, why not use it for another joyous event that will make it worthwhile? Every mother wants her newborn to look absolutely stunning on their christening ceremony and what better way to do that than by using the valuable and elegant fabric of your wedding dress to make a baby girl's dress or little boy's suit? The best thing about this is that you'll be able to share happy memories with your little ones and add more happy memories to your wedding dress by making use of it on several unforgettable occasions.
Donate it
There are so many people who cannot afford to buy a wedding dress due to the hefty price tags they usually come with. Imagine the amount of happiness you can spread by donating your dress to someone in need who wants to live the fairytale wedding dream just like everyone else, but does not have the financial abilities to do so? It's a great method to pay it forward, spread happiness and have someone else make use of your wedding dress, bringing them joy and happiness. Remember, good deeds really pay off and are a great way to hope for good karma. You can even donate it to a charity which can raise money from it for a good cause, too.
Have a wedding anniversary photoshoot
If you're not so happy with your wedding photos or the weather wasn't optimum on your big day, then make use of your anniversary by having another photoshoot exactly the way you want it. One of the reasons this photoshoot will be extra special is because it will enable you to have a laid back, chill photoshoot without the stress of the big day piling up on your shoulders. Just remember to make sure the dress still fits a year later before you get your hopes up as the first year of marriage can include a whole lot of take-out. You'll get to not only re-use your wedding dress but also photograph new happy memories. You can even turn it into a tradition and do that every year to be able to compare between the years, if your husband doesn't get bored and actually agrees to tag along.

Instead of throwing all that money away on a dress that will be worn for just a few hours, with these incredible ideas you'll be able to make use of your wedding dress in countless ways. Don't be afraid to let go of that sentimental value and do something creative with your wedding dress.

Free Wedding
Giveaways + Sweepstakes
Enter sweepstakes & giveaways and enter to win a free honeymoon when you join. New winners are announced every week!