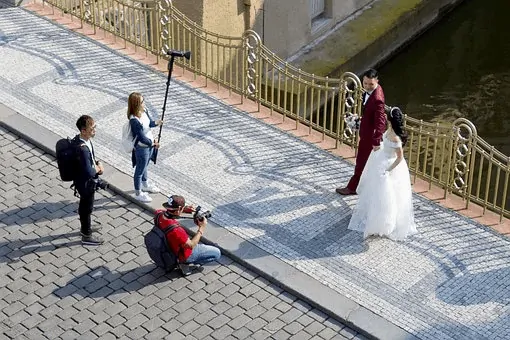 Your big day is approaching, and while you are excited, you feel so stressed out because you want everything to be just right. Did you get the right flowers? Did you hire the musicians? Does your dress or suit fit the way you want it to? Did you prepare your speeches? With all these questions racing around your mind, you can't help but think that you forgot something. And then it hits you, you forgot to hire a wedding photographer.

Luckily for you, you make a quick call and end up hiring someone, but now a new question looms in the back of your head. Did you hire the right wedding photographer? This is going to be the biggest day of your life and the last thing you want is to hire an irresponsible photographer who will properly create the memories you want for the night. It is often best to look at several photographers when looking to hire for a wedding, comparing their rates, portfolios etc. From there, you can begin to give yourself an educated opinion on what photographer would be best for you.

Here are some reasons you should be careful when looking to hire a professional wedding photographer.
Some photographers aren't who they say they are
A great wedding can turn into the party of the year for many, and who wouldn't want photos that they can look back and remember it by. One issue that happens at these parties, is that the photographer themselves can be caught up with all the partying and by the end of the night, no photos have been taken, and the photographer doesn't look like he is able to work anymore.

Reading the review of your photographer can help to ensure that the person you are getting is serious about capturing this special moment in your life and will work extremely hard to make sure that it is a night you will never forget. While most couples will invite the photographer to relax and have a drink or two out of respect, this is not an invitation for the photographer to forget about their job. A professional photographer knows the boundaries between their work life and social life and will not jeopardize their job for a good time. Check out the reviews before you end up dealing with a nightmare situation
Photographers can be expensive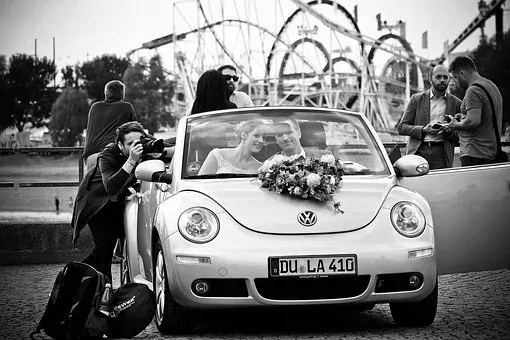 Many people think that they can get a photographer for extremely cheap and unfortunately that is not the case. While you might be able to pay your friend fifty dollars to capture the wedding, the quality of those shots will definitely not be up to standard. Therefore, it is important that you incorporate the price of a photographer in your budget and be prepared to be flexible about it. A few tips from PhotoBooker.com is that you should first look into hiring your photographer in advance and establishing a line of communication with them. This ensures that you are not one month away from the wedding and now panicking because you don't know how you're going to afford to pay the photographer the amount of money they are requesting.
It's your once in a lifetime day
Hopefully, the wedding will be a once in a lifetime moment. The scary thing about this, is that there are no do overs, no chances to fix things, and no ways to recreate what happened. What happens in those moments needs to be captured forever or else they will be gone. Do you really want to look back at your wedding photos wishing you hired a second photographer? Because this only happens once, you need to make sure that you are getting the best photographer possible who will communicate with you and help to accomplish everything that you want. Don't end up being filled with regret after the wedding, make the decision to find someone that can keep all those special memories alive.

Don't let your wedding day be a disaster because you didn't plan ahead for it. With so many things to worry about, the last thing you want to be concerned about is a photographer, however that is how nightmares happen. Take the time to research and hire a photographer by reading their reviews and checking their rates. Remember that this is a one time thing for you so spending the money to make it that much better will definitely be a worthwhile decision twenty years down the road. Don't get stuck with bad photos, be careful when hiring a photographer.

Free Wedding
Giveaways + Sweepstakes
Enter sweepstakes & giveaways and enter to win a free honeymoon when you join. New winners are announced every week!