Customize your free wedding website to work for you
"What time is the wedding?  Where are you registered?  How do I get to the bachelorette party?  What hotel are we staying at? How did you two meet?……"
When it comes to planning a wedding, your guests will have more questions than a contestant on Jeopardy.
As much as you love getting phone calls from Aunt June, she has a tendency to turn a couple of wedding questions into a long drawn out conversation.
You have so much on your plate right now, that you're like an empty magazine stand; you just don't have Time.
Sigh….If only there was a way to clone yourself (it'll happen one day) or better yet, if only there was a convenient centralized location where all of the answers and all of the wedding info could be found….and it could be accessed by everyone you wanted to have access to it…….
Oh wait, there is!  And it's even better than cloning! (sorry geneticists)
It's an amazing, and FREE wedding website builder!
This wedding website builder helps you build your own custom wedding website, with all of the info your guests need (and want…cute pictures!!)
In addition to the standard wedding website features, it offers new and unique features that are unmatched:  like being able to receive RSVP's via text, sharing your relationship timeline,  ability to customize, etc.
And it's super easy.  If you can click on what you want to change, you can customize it.
Colors, fonts, backgrounds (cute patterns aren't only important for sundresses and swimsuits!) pictures, content, it can all be customized.
Your romance isn't cookie cutter, so why should your wedding website be?
Tell the story of your romance, the way you want to!
The functionality of this wedding website builder is unmatched; Dates, times, places, directions, maps, registry, rsvp's, events,  accommodations, things to see and do for out of town guests, requests, etc.
You name it, you can do it.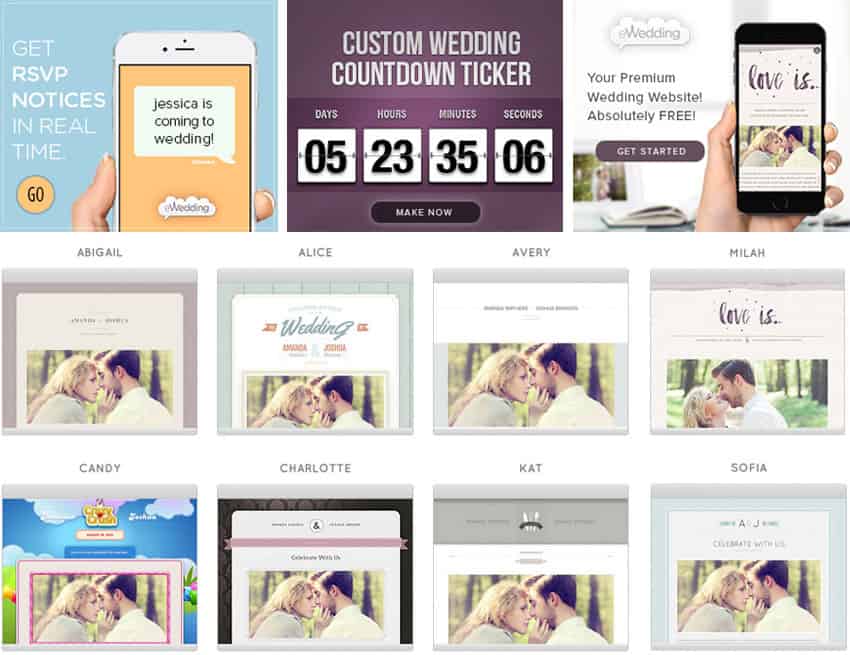 Did I mention cute pictures?!
Post pictures of your romance, your friends and family.  Introduce the groomsmen and bridesmaids, post that adorable picture of your future hubby when he was a cute 'wittle baby (that he doesn't want anybody to see…..)
And the best part?  It's 100% FREE.
Which is right in my price range….
They offer a Freemium (which could be my favorite linguistic blend ever) package.  It's 100% FREE.
And, they do also offer a Premium service with added features and functionality for just $7 per month.
What are you waiting for? More of my bad jokes?  Click here to head over to and start customizing your free wedding website today!
Your guests will LOVE it, and you'll have more time to do the things you love…like spending time with your fiance'….and shopping for cute sundresses and swimsuits….

Free Wedding
Giveaways + Sweepstakes
Enter sweepstakes & giveaways and enter to win a free honeymoon when you join. New winners are announced every week!