Do-it- yourself wedding flowers can be a huge job to take on, as most of the work takes place so close to the wedding. However, you can also save a lot of money. At An Elegant Encounter, we're sharing some of our best floral prep secrets, so your flowers will be almost as gorgeous as the bride.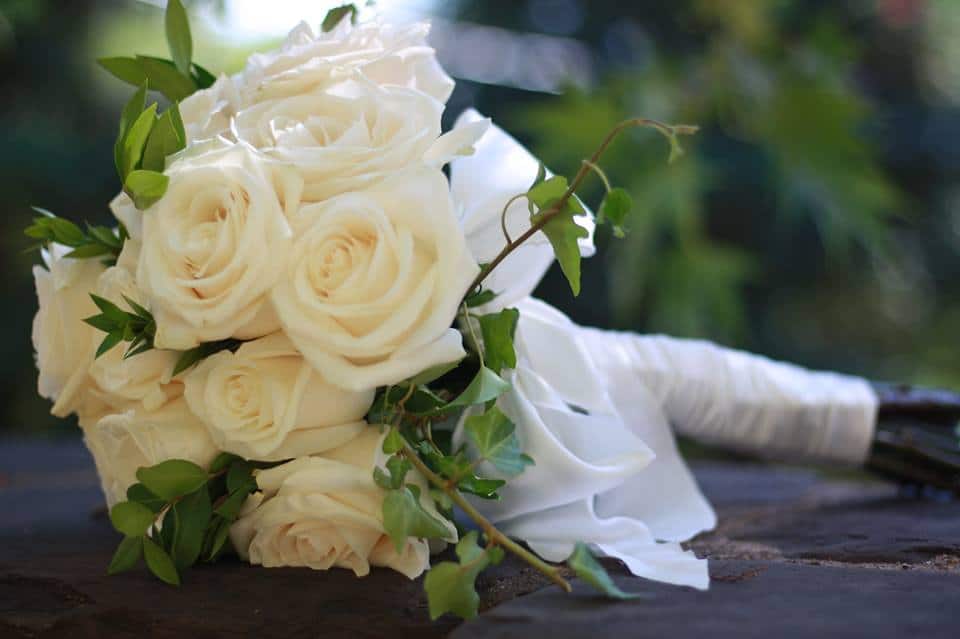 Ordering:
Start by ordering flowers from a wholesaler with many positive reviews. We recommend Global Rose.  Their online store is easy to use, and they offer more than just roses. Flowers will be shipped usually via FedEx, and shipping is included in the price! Order flowers at least 30 days before your event, and schedule delivery date for 2-3 days before the event. So for a Saturday wedding, you will want the flowers to be delivered on Wednesday or Thursday.
Flower Prep:
Plan to be home all day for the delivery of the flowers. They will need a lot of work upon arrival. Flowers are shipped dry, in boxes. Don't worry if they look a little wilted; this is normal! Upon delivery, you should immediately start unpacking flowers. Buy a good pair of clippers and cut an inch off of each stem, then place immediately into water. If you order from Global Rose, they will send flower food to mix into the water. Be sure to remove any leaves that are below the water; they will start to rot and cause your flowers to die faster.
Leave flowers in water for at least 24 hours so they can hydrate. You will be amazed at the explosion of color that will suddenly come with the opening of the flowers.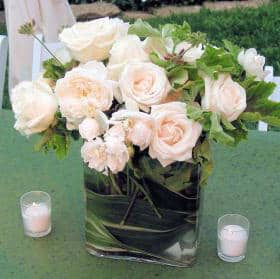 Arranging flowers:
You can start arranging flowers the day before the wedding, as long as arrangements have plenty of
water. Store flowers in a cool place. Don't leave them outside overnight for a summer wedding! As your bouquet will be in almost every single picture, you will want it to be as fresh as possible. Save time on the morning of your wedding to make the bouquets.
Have fun! Flower arranging can be a lot of fun, especially for your wedding day. Be sure to plan in advance so you have all needed supplies and plenty of time to create the look you want.
Submitted by Kelsey from An Elegant Encounter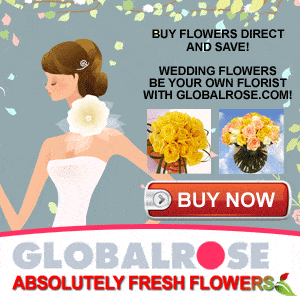 Free Wedding
Giveaways + Sweepstakes
Enter sweepstakes & giveaways and enter to win a free honeymoon when you join. New winners are announced every week!