You are a super creative person, and you're getting married (congrats!)  You have sooooo many good ideas for cute, custom DIY projects for your wedding. How do you make all of those ideas that are running around in your head, transform into a tangible reality?
With unique DIY wedding supplies like these examples here:
So many things can be wrapped and personalized and cute-ified to make them your own…..
Is there anything that doesn't look better with a touch of lace or wrapped in diamond rhinestone ribbon?!
And don't you love seeing your names together on ANYTHING…… adding your own unique personal touch to your special day?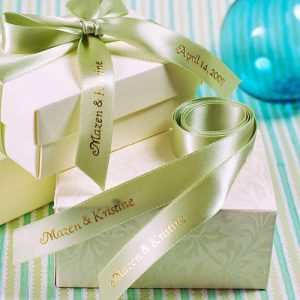 We can help you find wedding themed supplies like these; what you do with them to make them your own is up to you!
Free Wedding
Giveaways + Sweepstakes
Enter sweepstakes & giveaways and enter to win a free honeymoon when you join. New winners are announced every week!