Your wedding photos are one of the absolute 'musts' when it comes to figuring out your wedding budget. They are one of the main things you should think about splurging on, as the pictures will last forever – unlike many other elements of the ceremony. They can help you to keep the day alive in your mind whenever you look at them, and bring a smile to your face and that of your family's. The wedding pictures are about the bride and groom, yes, but they are also about capturing pictures of your friends and family to treasure forever, too. How often is it that all of the people you love the most will be in one place together? It's probably very rare, but these photographs can help you to capture some of the most precious moments in time.
But how can you be sure that you're going to end up with wedding pictures that you want to keep forever and ever? This guide is going to help you. Read on if you want to make sure you wouldn't change a single thing: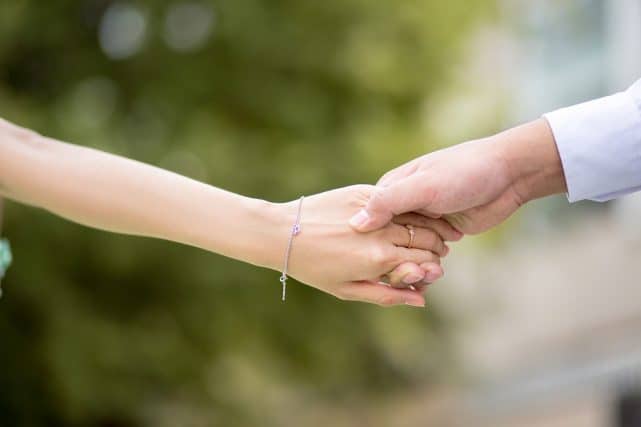 Find A Wedding Photographer That Suits You As A Couple
Here's a shocking fact for you: not all wedding photographers are created equal. They all have their own unique eye and style, so it's imperative you check out their portfolios and find a style that suits you best. Some photos will be very modern and colorful, while others may be simplistic. With the right artistic wedding photographer you'll get some quality shots that you'll want to cherish for the rest of your life. Take your time to find the one that's right for you!
Don't forget either, that wonderful photographers can often book up a year in advance. If you find one you like, book them ASAP to make sure you get the pictures of your dreams.
Make Sure You Finalize Your Wedding Day Schedule
You want to make sure your pictures are taken in natural light, so make sure you discuss with your photographer your wedding day schedule so they know the best time to take your pictures. You don't want to lose the best lighting in the day, or get half hearted pictures because your photographer has had to rush to get the shots you want. Make sure you discuss with them what you plan on doing but stay flexible incase they know a way to make your pictures even better.
Explain How You Like To Look In Photos
Wedding photos are subjective. A photographer may think that you look beautiful in a shot, while you think you look like Shrek's third cousin. It's a good idea to explain how you want to look in the pictures to your photographer beforehand. In fact, show them a picture that you really like of yourself, and a picture that you don't. This should give them a better idea and a handy guide they can use to capture the pictures that you really want. You could even give the photographer a list of pictures that you don't want them to take. For example, you might not want pictures where you and your partner aren't smiling, or you might want to avoid wide angle shots. Telling them this on the day can throw them off, so tell them in advance!
Get Some Candid Shots
A great photographer will get some candid shots of you and your loved ones, making the pictures all the more special. Sure, posing for pictures can be great, but don't underestimate how awesome candid pictures can turn out if captured at the right time. Wouldn't it be wonderful to have a picture of you and your parents laughing, with none of you even aware that a photo is being taken? These magical moments are ones you will treasure. The best photographer will be able to take awesome shots while minimizing time away from your family and friends.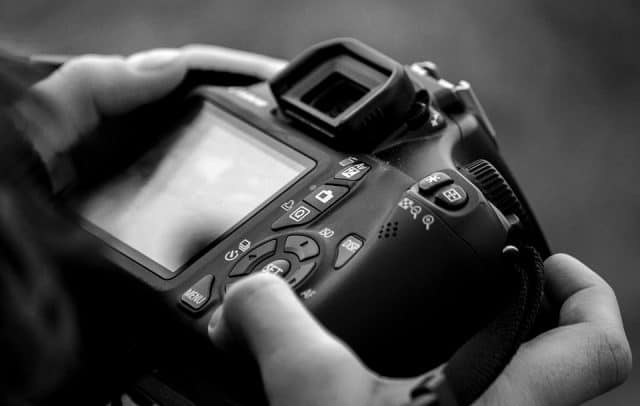 Let Go Of Perfect
It can be so hard to let go of the idea that your wedding day must be 'perfect'. However, if something doesn't quite go as planned and you're not happy about it, you're not going to end up with amazing shots where you show what a great time you're having. Why would you want a picture of you looking like you hate the person you just married in your photo album? Let go of perfect and do your best to enjoy the day, whatever happens.
Do The First Look Before The Ceremony
Tradition says that you can't see your partner before the ceremony, but this is total rubbish. Instead, arrange to see your partner when all of the guests are in the church, so you have a quiet 5 minutes to yourself before the chaos ensues. You should also get a wonderful 'first look' shot!
Relax And Act Naturally
You might know your angles, but trying too hard to pose is going to make your pictures look stiff and unnatural. Listen to your photographer, and do your best to relax and act as naturally as you can.
Get A Professional To Help With Your Makeup
There's a reason natural wedding makeup often wins over heavier wedding makeup. Wearing heavy liner and shadow on your big day can actually drown out your eyes – so they won't show up in pictures, and you can actually begin to look quite scary! If you intend on wearing false tan, then make sure you're even all over and you use bronzer to your advantage. The editing process can be made difficult for photographers when your chest and face are different colors.
Don't Ask To See The Pictures While Your Photographer Is Working
The pictures you see on a camera on the day are going to be different to the pictures your photographer will send to you once edited. Asking your photographer to see the pictures while they are working is annoying, and can throw them off. Let them work and look forward to seeing the pictures once edited and ready!
Free Wedding
Giveaways + Sweepstakes
Enter sweepstakes & giveaways and enter to win a free honeymoon when you join. New winners are announced every week!