How To Start And Manage A Side-Gig To Save Money For Your Wedding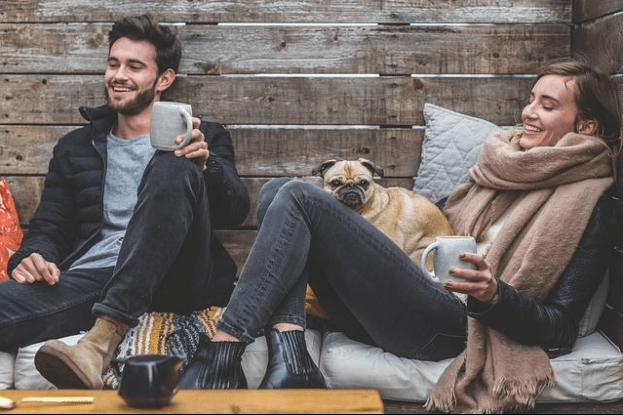 Photo via Pixabay
Planning a wedding is a huge job, and it's one that can bring a lot of stress and anxiety, especially if you and your partner are doing everything yourselves. From booking the venue to saving money for the big day, there's a lot to think about, and when it becomes overwhelming, it can put a strain on your relationship and can even take some of the joy out of what should be a very happy occasion.
One great way to reduce stress and ensure that your wedding day is as perfect as you want it to be is to take on a side-gig that will allow you to earn extra money. While adding to your schedule may not sound appealing now, it can actually be beneficial in several ways, including giving you the opportunity to test the waters with a new career.
Here are a few of the best tips on starting and managing a side-gig.
Start your own business
While the months leading up to your wedding may not seem like the ideal time to start a business, it can actually be very manageable. If you're creative and enjoy making things like jewelry, clothing, accessories, or artwork, you can start selling items online; you can also offer your services to others by doing freelance photography or calligraphy for weddings, which will give you the chance to scope out some nuptials before your own big day.
For many of these businesses, you may need to purchase materials and equipment, which can be pricey. But, don't panic! There are various business loans specifically for female entrepreneurs (including SBA Loans, Term Loans, Business Lines of Credit and Short-Term Loans). Start by reading up on each loan type available, so that you can feel confident you're making an educated decision on the best loan for your needs. Knowledge is power, and it can make a world of difference when securing a business loan.
Personal assistant
There may be several people in your area who could use an extra hand, whether it's help with coordinating a schedule or running errands. Look online for tips on where to get started, or download an app such as Taskrabbit that will hook you up with people in need. The key with these kinds of jobs is to make sure you stay organized and maintain communication with your clients at all times.
Teach a class
Knowledgeable about art, yoga, or history? Look into part-time teaching jobs with local high schools, colleges, and gyms where you can share your knowledge and earn some extra bucks at the same time. There are different guidelines for different states, so make sure you do some research into what kind of credentials you need.
Sell Your Stuff
Becoming a verified seller on Amazon or with a fashion app like Poshmark or Vinted can help you earn money selling things you have sitting unused in your home, or if you love shopping at thrift and antique stores, you can make a business of finding the right buyer for certain items. The key to making this a success is taking great photos of your items and maximizing their potential so the buyer can see immediately that they can't live without it.
Start A Blog
If you have something interesting to say, consider starting a blog, which will allow you to gather followers and monetize using ad space. The most important thing to consider here is how to garner readers who will keep coming back, so make your content funny, heartfelt, relatable, and knowledgeable and maintain it each week.
Starting and managing a side-gig will not only help you earn extra money for your big day, it could put you on a new career path if you decide you enjoy it enough. Do some research before making any decisions, and talk to your partner about how he or she can help during this time to reduce stress and worry.
Free Wedding
Giveaways + Sweepstakes
Enter sweepstakes & giveaways and enter to win a free honeymoon when you join. New winners are announced every week!