What makes a great wedding? Is it the ceremony, the food, or the party? While all three are important…it's hard to look past the party. The ceremony is a necessity. The food can be a tad formal. But when it comes to the party, it's full-steam ahead! This is where people really get to unwind and have a good time. If you've never thrown a party before, then fear not. Below, we take a look at seven tips for making sure your wedding party is one to remember.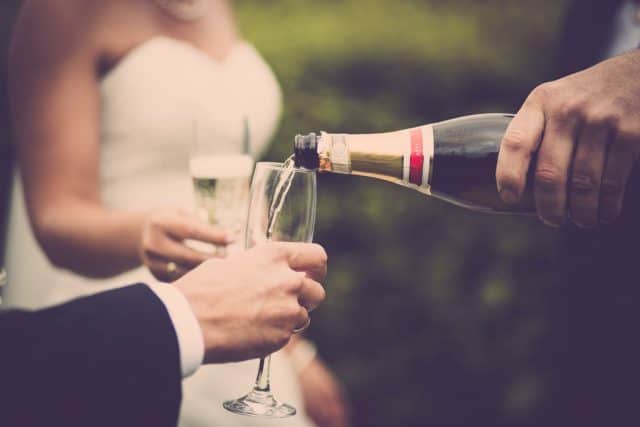 Hire a Communal Babysitter
It's like that there's going to be some children at your wedding. Alas, they don't quite know how to party like the adults! While they can have bursts of energy, they'll come a time – always far too soon – when they need to go to bed or be away from the crowd, which usually means that the parents have to make their exit too. Or maybe not. Hire a communal babysitter, and the parents will be able to dance the night away knowing that their children are nearby and safe. Perfect!
Keep People Well-Fed
You will have served a delicious meal to your guests, but the energy they've consumed is only going to take them so far. If they're going to spend long hours on the dancefloor, then they'll need that energy topped up throughout the night. At various stages of the evening, have a waiter roam the room with a tray of food. At this stage it doesn't have to be anything fancy, just something that'll help deliver another burst of energy, which will hopefully be fully used up on the dance floor.
Bring the Energy
It's not always easy getting the dance floor to come to life. When it's still early in the evening, people can be hesitant to be among the first people to throw some shapes. In any case, they need to be warmed up! You can infuse the party with energy, and give people a chance to get into the swing of things by hiring a live band to perform. Find the best wedding bands here, and you'll be able to get your party started the right way. People will be more inclined to dance when the attention is mostly on the band that's on the stage, too.
Nail Your Playlist
Once the live band has finished performing, it'll be up to the DJ to make sure people carry on dancing into the early hours. You'll want to talk to your DJ before the wedding to ensure that they have a playlist that'll cater to everyone's interests, and also add a few of your own favorites, too. You could also ask your guests to include a track they'd like to hear when they reply to your wedding invitation. If your friends know how to party, they'll be some classic, dance-worthy tracks added to the playlist – and it'll mean everyone's going to be on the dance floor at least one: who doesn't dance to their own track?
Chill Out Zone
Dancing for hours on end isn't easy, and it isn't enjoyable, either. If you want your party to go on to the next morning, then people are going to need a space to relax for awhile throughout the night. Instead of putting all of your energy into the party, set some time and space aside to create a "chill out zone." This is the place where people can go to rest their feet, chat with friends, and take a break – after a period of rest, they'll be back on the dance floor, ready to dance the night away.
Keep The Drinks Flowing
There's one thing that'll be sure to end the party early: running out of alcohol! Booze isn't the most important thing at a party, but you have to admit that it's a pretty good social lubricant, and, for some people, an essential ingredient if they're going to spend time on the dance floor. Try to negotiate a late bar license. Nobody wants to be turfed out of a party when things are just getting going!
Add a Surprise Or Two
Finally, look at adding a surprise or two the equation. Fireworks overhead, inflatable instruments to get people into the groove, or a specially choreographed dance will all get people into the fun zone. With these and the other tips outlined above, you'll be sure to have a party that is talked about for many years to come, and for all the right reasons!
Free Wedding
Giveaways + Sweepstakes
Enter sweepstakes & giveaways and enter to win a free honeymoon when you join. New winners are announced every week!