Weddings are some of the happiest events in life. Planning a wedding however, not so much. Trying to decide seating arrangements, what food to serve, and how many people to invite is a logistical nightmare. Here are some tips to make planning your wedding more fun and less stressful.
Tip 1: Keep it simple. There are those that believe more is better than less. Those people never planned a wedding. Simplifying things when planning your wedding is almost always the right  choice. Not sure if you should invite your 3rd cousins or not? Does one of the flower arrangements you're trying to decide on look to be just a bit too much? Should you add another tier to your wedding cake? Just ask yourself, "What is the simplest, easiest choice I can make on this," and do that. It'll make things easier to go with the simpler choice. 
Tip 2: Know what you want. You may have one or two overbearing family members who really want to "help" with the wedding. This may be a bridesmaid, a mother, a mother-in-law. It can be hard to try and navigate everyone's suggestions while trying to decide what you like best. One way to avoid this problem is to decide a few key things you really want. What aspects of the wedding are most important to you? Maybe the flower arrangements need to look a certain way, but the music played during the reception is less important. Maybe you know what you want the wedding cake to look like, but the rest of the food served at dinner doesn't matter as much. You don't need to have everything planned, and maybe your friends and family will have some good ideas for organizing the things that are less important to you. But having a few key things decided on before planning the rest of the wedding can help you have control over the planning, and prevent well-meaning relatives from taking it over.
Tip 3: Get started. For some, planning a wedding is fun, and for others, it's a pain. However you feel about it, the best thing to do is to just start. Even if you enjoy wedding planning, you will have headaches over it. Just keep chipping away at your plans, and you'll be done before you know it. One good place to start is grabbing wedding invitations. Basic Invite is a stationery company with many wedding invitation options to choose from. Take a look at their fun save the dates wedding invitations, and their calla lily coasters wedding favors. All their invitations are color customizable, so you're sure to get the perfect invites for your wedding. 
I hope your wedding planning goes well, and that your big day is everything you want it to be!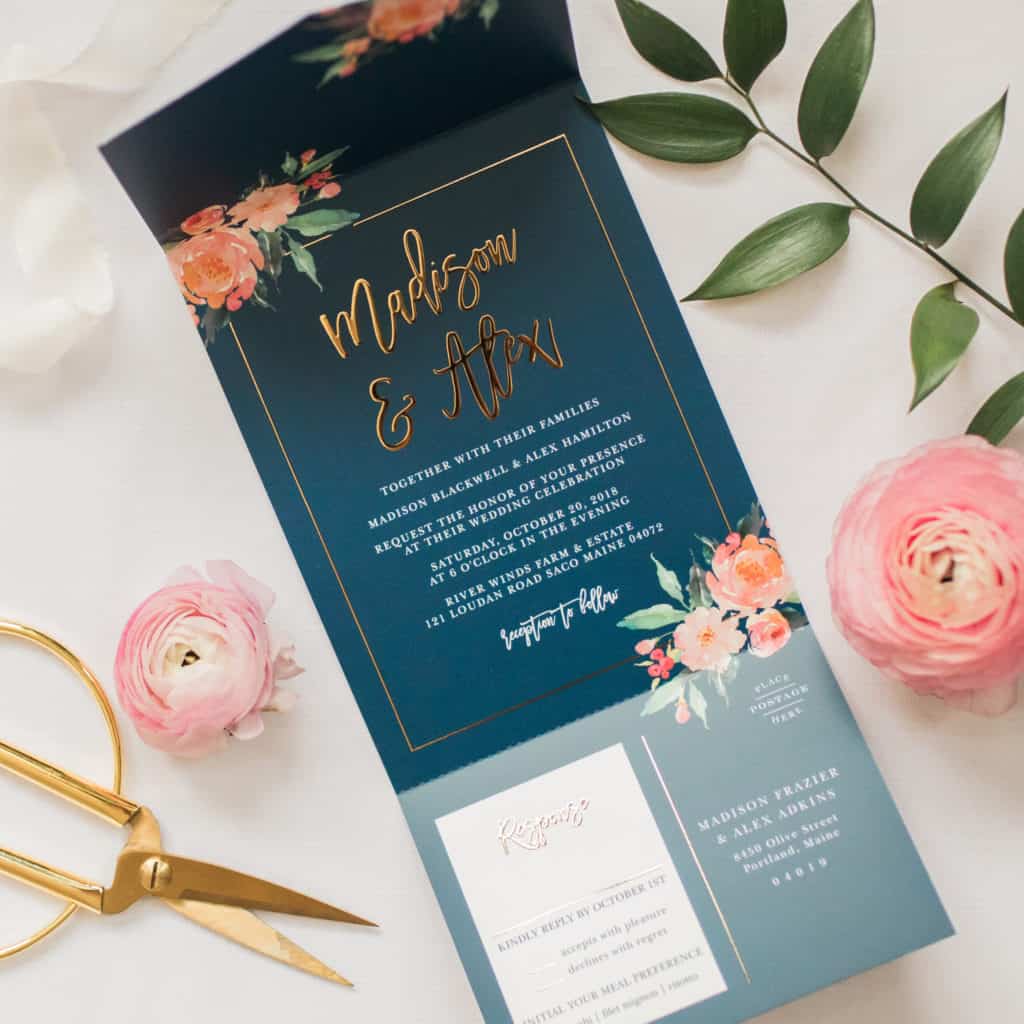 Free Wedding
Giveaways + Sweepstakes
Enter sweepstakes & giveaways and enter to win a free honeymoon when you join. New winners are announced every week!