Your wedding day is one of the most serious days of your life. You're making a huge commitment to the love of your life, and a commitment is a big deal. The vows that you exchange are a big deal. The way that you speak to the person that you love on this day is going to matter the most in the whole world. The thing is, no one wants to plan a serious wedding with no laughter or fun or uniqueness. Your wedding day should be the happiest day of your life but while you're planning your day, you need to think about your guests and their experiences.
The accessories that you use for this day can be as wacky or as traditional as you like. You can choose tattoos and silicone rings in place of the traditional wedding band. You could choose a variety of contrasting pinks instead of the wacky canary yellows that you see in some wedding brochures. Making your big day unique to you is going to take some planning, but with the ideas below you could make your wedding day memorable, fun and as unique as you'd like.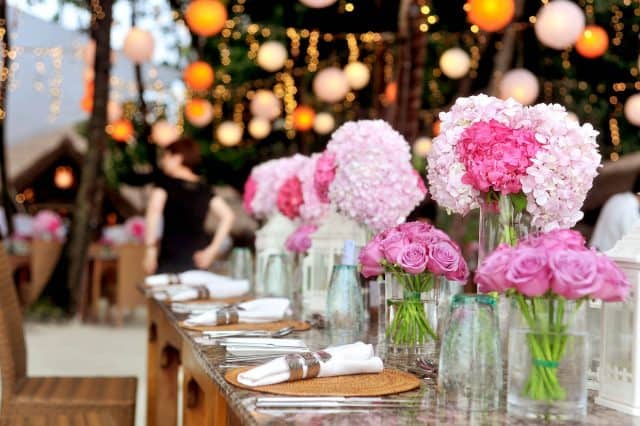 Get the groom and all of his groomsmen to wear mismatched, personalized wedding socks. If his thing is comic books, then a range of themed Marvel socks between them all could be exactly the ticket for a cute and funny talking point during the day.
Ditch the high heels between you and your bridesmaids and opt for funky flats. You could choose to go really casual under your wedding dress with Converse shoes for comfort, or you could go really relaxed and aim for sandals or flip-flops.
Get rid of the flowers and go for something a little different. These balloon bouquets can be a beautiful replacement for the traditional flowers that usually sit on the end of church pews. Not everyone can afford the sprays of flowers that come with most weddings, so don't go for it if your budget won't stretch.
Avoid the white wedding dress and choose a colour that compliments you, not the traditions. Don't let anyone put pressure on you about your wedding dress, either, as it's the one dress that you will remember for the rest of your life. If you want the Fifties-style dress with the Peter Pan collar, you go and buy it. If you still want the traditional dress but you want a twist on it, why not choose a coloured tulle petticoat for underneath it? It'll give your traditional dress a splash of uniqueness.
Accessorise your bridesmaids with brooches that hold their birthstone in the centre. They get a favour for the day and you get to give them a unique gift that will always have a place in their hearts.
Your wedding day can be as traditional or as unique as you like. Whichever way that you choose to have your day, just make it fit your budget. Enjoy the day that means the most to you, and your guests will, too.
Free Wedding
Giveaways + Sweepstakes
Enter sweepstakes & giveaways and enter to win a free honeymoon when you join. New winners are announced every week!