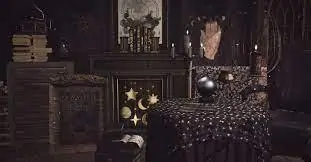 You may be on the search to find the love of your life, but no matter how strong the intention, finding it can prove difficult for anyone. There are many avenues you can take when searching for a love match. However, utilizing a psychic is one way you probably haven't tried.
Many success stories involve people seeking out a psychic and learning how to effectively broadcast their emotions and connect with someone for a love match. Taking the plunge and finding a psychic is the first step in improving your love life. Deciding to use a psychic requires some due diligence in order to procure the best one suitable for your needs. Check out 10 things you need to know when consulting a psychic to find love before beginning. Then, take advantage of the major benefits to come.
Psychics Identify Mental Blocks
Identifying the mental blocks in your life is an essential step in finding the one for you. Psychics can assist you in getting to the root cause of why you are pushing away a potential love match based on either past experience or present projections. If you keep digging into your past for guidance, this can easily become a problem.
Learning to let go of previously held notions is something that a psychic can help you work through over time. Getting over this hump may be unpleasant and arduous in the beginning, but it can be done. Soon you will learn how to get rid of negative memories and leave room for a brighter future.
They Can Help You Find Peace
Whether you are currently single or in a committed relationship, the importance of peace of mind for a truly happy and productive life cannot be stressed enough. When matters are looming in our minds, it may be hard to focus on daily matters, making it even more imperative to find a solution to sort through your emotions.
A psychic can assist in bringing clarity and better focus into your life by helping you see the bigger picture and clear up any worrisome issues going on at any point in time. Not only will you have a better view of yourself and your surroundings, but your mood will be elevated, and your sleeping patterns may improve over time.
They Offer Alternative Paths
If you are searching for a bit of a course correction when it comes to relationships, a psychic can provide you with an alternative path for finding true love that you may have never considered. Oftentimes, people can get stuck in a rut and are either fearful of trying something new. A psychic reading can give insight into your past, present, and future relationships and give you the power to use this information towards an elevated sense of purpose that you may find more productive than previous efforts.
Encourage Emotional Awareness
If you lack a certain level of emotional awareness, it may be challenging to connect with others and meet that potential love match. Increasing your emotional vocabulary is an essential component to being the best version of yourself, with emotional intelligence defined as being able to relay your feelings to those around you.
Sometimes, it is necessary to incorporate a broader vocabulary than you are used to. Psychics are known for helping people find their emotional blueprint and how to broadcast it to others effectively. By becoming more in tune with yourself, it becomes easier to be aware of how others feel and how to display your love language to others.
Open Yourself up to Love
A psychic can be a useful tool in helping you find that perfect love partner. It takes a strong sense of self and determination to decide to seek out a new solution to a lingering problem, and psychics may be just what you need. Research thoroughly to find the right psychic that can take you on an inward journey that will prove revelatory in many ways. True love could be right around the corner once you acquire the words to express your emotional intelligence.
Free Wedding
Giveaways + Sweepstakes
Enter sweepstakes & giveaways and enter to win a free honeymoon when you join. New winners are announced every week!