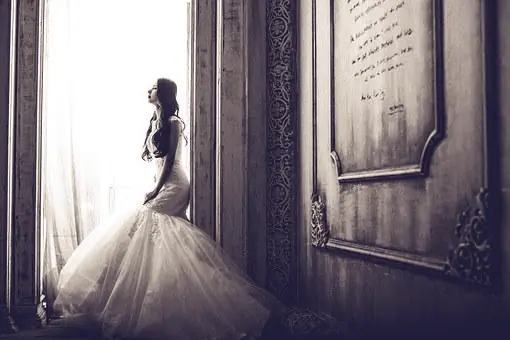 If you've been planning the wedding of your dreams, you know how every expense can really add up. And while it's important to be mindful of your budget, you should also stick as closely to your dream wedding plans as possible. Your wedding day is a once-in-a-lifetime event, and you want it to be everything you've always dreamed of.
You may be looking at ways to make extra money so you don't have to cut corners for your big day. One way to make this happen is by finding ways to offset some of the expenses. A side gig can be a great way to earn extra money to put towards your wedding. Whether it's freelancing, selling items online, or taking on a part-time job, there are many ways to earn extra cash that can help you pay for the wedding of your dreams. By being proactive and creative, you can make your dream wedding a reality without sacrificing your financial stability.
Here, Wedding Vibe offers you a few tips on how to successfully land and manage a side gig to help you finance your nuptials.
Assess Your Marketable Skills
Making money on the side has never been easier thanks to the internet. Whether you're a math whiz or fluent in a foreign language, you can become an online tutor and earn extra income on the side. Use video conferencing software so you can work from home or from virtually anywhere. Accounting skills are also in high demand and if you're free on weekends, you could be helping small businesses with their bookkeeping. Graphic designers and social media strategists also can reach out to small businesses needing help with their websites and online marketing. And if you're an animal lover, dog-walking and pet-sitting jobs are plentiful, especially in urban areas, so look for online job postings from pet owners in your neighborhood.
Develop a Business Plan
When starting a new business, it's always wise to draw up a plan to figure out what products or services you'll be offering, how you're going to market them, and how much of an initial investment you'll need to get it off the ground. You also want to consider the taxes you'll be subjected to in order to be compliant with your state. Besides selecting a business structure that will help you protect your personal assets in case of litigation, make sure you choose a business name that isn't already in use by another company: your state should have a searchable database to help you do just that.
There may also be permits and licenses you'll need to apply for in order to run your business, so take these added expenses into account when drawing up your plan. And if you need help getting things rolling, there's help available; for example, with a how-to guide on starting a business everything can be greatly simplified.
As part of your business plan, you'll need to account for your business structure. An LLC can be an attractive option because they offer advantageous tax rules while also shielding your personal asset from business liability. They're also easy to set up with the help of a formation company.
Market Your Services on Social Media
Nowadays, social media is a powerful tool that can be used for many purposes, including marketing yourself when looking for a side gig. When using social media for this purpose, it is important to keep a few things in mind. Make sure your profiles are up-to-date and professional-looking, interact with others regularly and post interesting and engaging content, be active in relevant groups and forums, and don't be afraid to reach out to potential clients directly.
One handy marketing tool is a business card. While physical cards remain useful, having a digital copy that's shareable via social media can be a big help, too. They're also cost-effective; you can design your own business cards for free online. Using a design tool, you can create unique, eye-catching designs that promote you and your business. You can even revisit the designs online if you need to make changes later.
Ensure You Get Paid
Once you get your new business going, you want to make sure you actually get paid for your efforts. And there's nothing more frustrating for a small business owner than to waste time chasing money instead of working on more productive things. When you email an invoice to your clients, make sure the payment due date is clearly indicated along with a short description of the work performed. If payment is late, email them a courteous reminder with a copy of the original invoice attached.
Plan Your Special Event
Whether you're planning an intimate gathering of family and friends or you're inviting a much larger crowd, setting a wedding budget beforehand, establishing your priorities and booking everything well in advance will help you narrow down your choices without having to compromise on your vision.
Guest list
Create a guest list and determine the size of your wedding. This will help you choose an appropriate venue and budget for food and drinks.
Venue
Choose a venue that fits your style and budget. Consider factors such as location, capacity, and availability. Some may also offer special discounts based on the time of year you're planning on booking the venue.
Vendors
Research and choose vendors such as caterers, photographers, and DJs. Read reviews and ask for recommendations to ensure that you choose reputable and reliable vendors. Some facilities will even let you bring your own photographer and caterer for your big day.
Decorations
Decide on a theme or color scheme for your wedding and choose decorations that fit within your budget. Consider DIY projects and enlisting the help of friends and family to save money.
Wedding party
Choose your wedding party and decide on attire, hair, and makeup.
Timeline
Create a timeline for your wedding day, including the ceremony, reception, and any other events. This will help you stay organized and ensure that everything runs smoothly.
Wedding Giveaways
Consider signing up for wedding giveaways – everything from honeymoons to wedding rings to headpieces – to help you get the wedding you've always dreamed of without breaking the bank.
Planning a wedding can be a daunting task, especially when you're trying to balance everything. However, with careful planning and a little creativity, it's possible to have the wedding – and side gig – of your dreams. So get started now: make steps to start your side gig, find the right wedding venue and vendors, and get ready to enjoy your perfect day!
Free Wedding
Giveaways + Sweepstakes
Enter sweepstakes & giveaways and enter to win a free honeymoon when you join. New winners are announced every week!