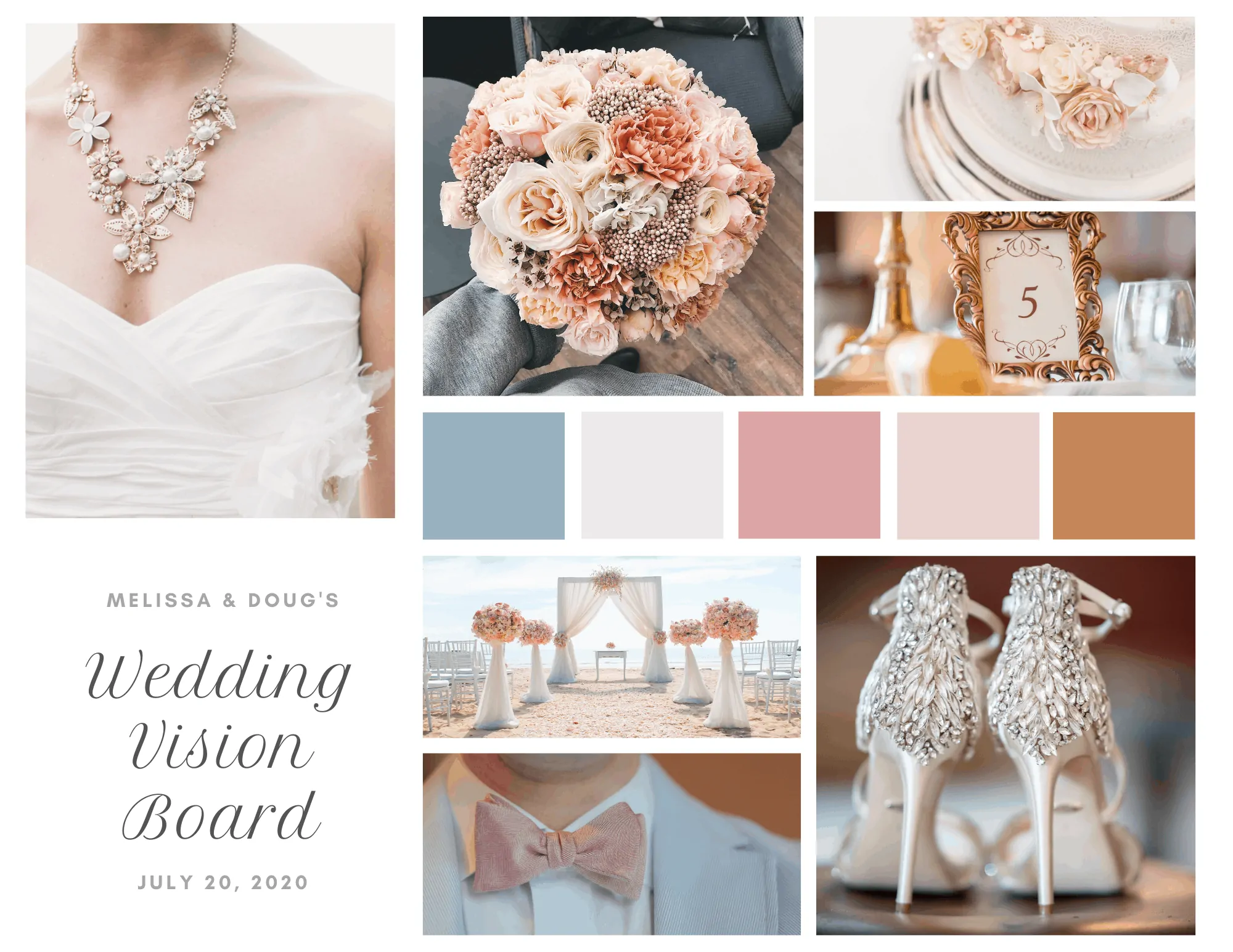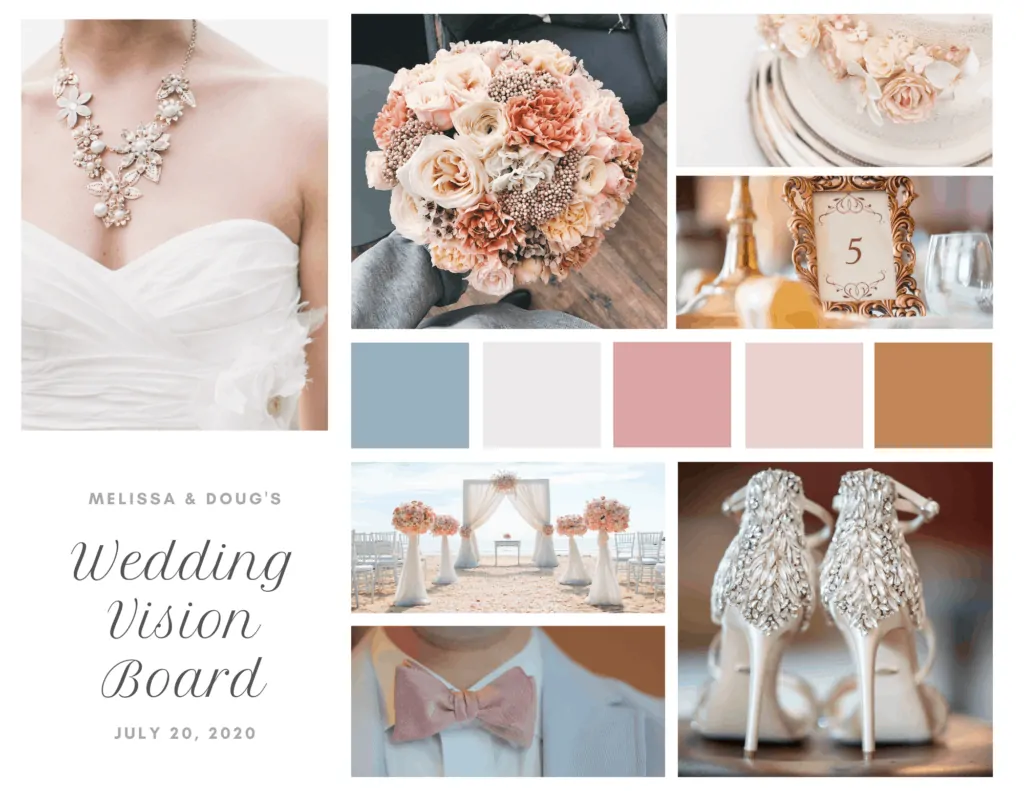 How to Choose a Color Palette for Your Wedding Using a few Designers' Tips, Tricks and Tools
So, your planning your wedding and picking your colors, but maybe you are feeling a bit stuck! Choosing wedding colors can be challenging since there are so many options available, leading to indecision. It's also not as easy as one may think it can be to put together a palette that truly works for your skin tone, dress, and venue. So, to help the process along, here are a few tips, trick and tools that designers use to pull together palettes that will help you to DIY your own wedding color palette and vision board!
First, download the Google Chrome Extension ColorPick Eyedropper. This is a tool that will help you by identifying the Hex# of the colors you are interested in making a part of your wedding palette. The Hex# is the number that you will use in design software like Canva to get the exact shades you want to include in your wedding palette. It is also a number that you can share with designers to make sure that your wedding logo, invitations and any other pieces in your wedding match your wedding color palette. After all, blue isn't just blue, there are almost an endless amount of blues and other colors and the ColorPick Eyedropper tool will help you to match the color you want EXACTLY!
The next step in the process is to look at websites like Pinterest, Style Me Pretty, Wedding Chicks and other real pictures of weddings. Keep in mind the time of year, your skintone, the color of your dress and the venue you have chosen when deciding upon a color palette. Seeing color palettes that have already been used in other weddings will give you a real world idea of how the colors will look together.
Once you have decided which color palette you would like to use, use the ColorPick Eyedropper tool to hover over the color in your browser. When you do this you will get the hex number for that color. Write down or copy and paste that number somewhere you can access it again. You are going to use those numbers to plug them into Canva. You are aiming for 5 colors total, including the color of your wedding dress.
Next, sign up for and open up Canva. As an added extra and to make this process that much simpler for you, I have created a Wedding Vision Board Canva Template, for you to use for free. Here's the link – Wedding Vision Board Template Link.
When you use the template link above, you will find instructions, a Wedding Vision Board Template, and a Wedding Palette template to use when sharing your vision with designers, vendors and while shopping for dresses!
So, here are the steps again.
Step 1: Sign Up for Your Free Canva Account by clicking here
Step 2: Download the Free Google Chrome Extension ColorPick Eyedropper
Step 3: Search sites such as Pinterest, Style Me Pretty, and Wedding Chicks for pictures of real weddings to help choose your wedding palette of 5 colors.
Step 4: Use the ColorPick Eyedropper tool to get the Hex Number for each color
Step 5: Download our Free Wedding Vision Board Template by clicking here
Step 6: Upload Pictures into Canva to complete your Wedding Vision Board, you can use real pictures of your dress and other pieces of your wedding. Or, you can use pictures available in Canva to get the overall feel of what you are going for into a visual format that is shareable. Also, this is where you enter all the Hex numbers you gathered beforehand to the squares in your template.
Step 7: Download or Print out your template and color palette to use while planning your wedding.
Thank you so much for reading this post! I hope you find the tools, tip, tricks and templates helpful. Till next time!
Free Wedding
Giveaways + Sweepstakes
Enter sweepstakes & giveaways and enter to win a free honeymoon when you join. New winners are announced every week!