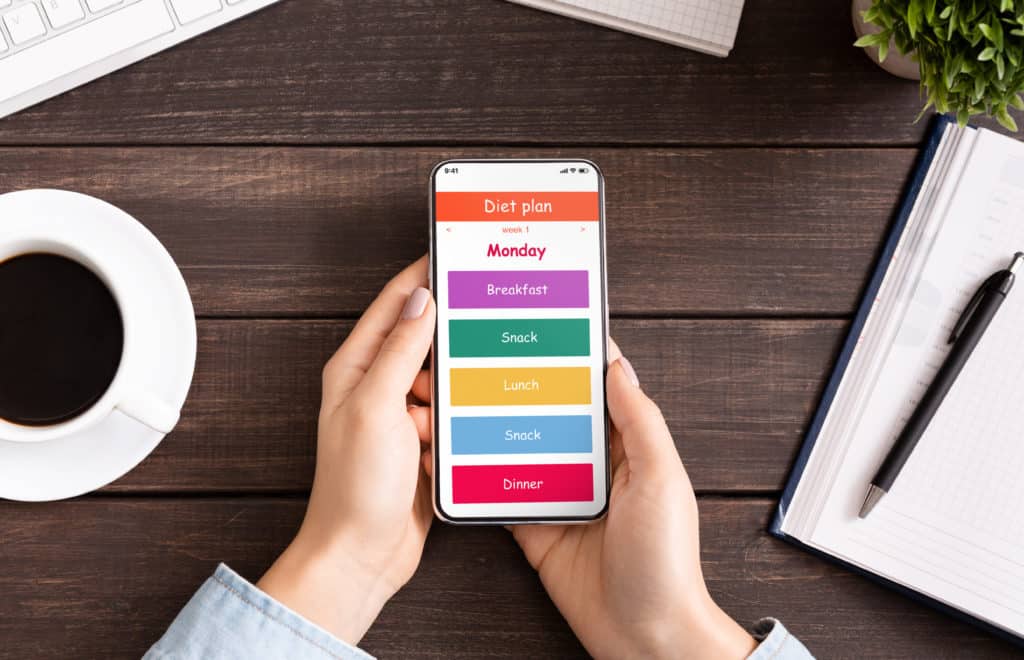 The months leading up to your wedding will no doubt be one of the busiest times of your life. While you're scouting venues and sampling wedding cakes, don't forget to establish a health and beauty routine well ahead of your big day. After all, every bride wants to look and feel her best on her wedding day. But, you're got to start preparing in advance, because it doesn't happen overnight. Follow these tips to look and feel beautiful from the inside out on one of the biggest days of your life!
1. Take Care of Your Hands and Nails
From the moment you get engaged, everyone wants to see your ring. Don't wait until right before your wedding to get a manicure. Start scheduling them regularly from the beginning. Not only will it keep your hands and nails photo-ready, but it will also give you a chance to experiment with different nail colors.
2. Pace Yourself
One of the most important things you can do for your health is to pace yourself during the days leading up to the wedding. Allow plenty of time for the planning phase because that's half the fun of getting married. Make to-do lists and stick to them so you don't feel overwhelmed. Don't hesitate to delegate some tasks to your partner, family, friends, and bridal party to sake some of the pressure off of yourself.
3. See Your Dentist
Smiling for pictures goes hand in hand with being a bride, but so does coffee and wine. You'll want your teeth to be as white as possible for all those photos, so see your dentist a couple of months before the wedding to have your teeth cleaned. While you're there, find out what you can do to keep your teeth their whitest at home. Your dentist may be able to recommend a whitening toothpaste or whitening strips that are safe for your teeth.
4. Start an Exercise Regimen
If you're already exercising regularly, keep it up! Not only will exercise help you shed some pounds before your wedding, but it will also help you deal with the stressful days leading up to your wedding. It will also tighten and firm your body, detoxify your skin, and boost your energy. Make it a habit to get 30 minutes of exercise each day so that it becomes an ingrained habit that sticks even after your big day.
5. Clean Up Your Diet
Try to avoid processed foods, sugar, and sodium during the months leading up to your wedding. They're some of the leading contributors to bloating and belly fat. Clean up your diet to include more fruits and vegetables, especially green leafy vegetables, which give you energy, provide better nutrition, give you more energy, and help keep your skin clearer. And, keep in mind that alcohol is not your friend! It makes your skin look puffy, dehydrates you, and makes you crave junk food.
6. Have a Colonics Treatment
Consider having a colonics treatment a few months before your wedding. Colon hydrotherapy can jump-start your weight loss and make your stomach look flatter by clearing excess waste from your gut. It also helps to clear up acne and other skin conditions by removing toxins from the body. Many patients report feeling energized and refreshed after just one treatment.
7. Amp Up Your Skincare Routine
During the months leading up to your wedding, plan on exfoliating your face once or twice a week. Exfoliating gives a smooth, even canvas for applying makeup. Add a hydrating serum to your daily routine to help plump up any fine lines and make your skin soft and youthful. You might also want to consider having a professional facial once a month during the months leading up to your big day. Facials will give your skin a boost while keeping it clear and bright.
8. Stay Hydrated
This one should be obvious, but a lot of people forget to drink water, especially when they're busy. Staying hydrated is important for clear skin, increased energy, and flushing away toxins. Get in the habit of keeping a water bottle with you at all times.
9. Get Plenty of Sleep
Sleep is essential for overall health and looking your best. No bride wants to look tired on her wedding day! Turn off all your screens about 30 minutes before bed and establish a relaxing routine that will help you fall asleep faster.
10. Do a Hair and Makeup Test Run
Schedule a test run with your makeup artist and your hairstylist at least a couple of months before your big day. This will give you plenty of time to fine-tune your look so there's nothing to stress about on the day of. Have someone take pictures of you after you've had them both done (try to schedule them for the same day) so you can see how it will look for photos. It will also give you a chance to see how the hairstyle holds up or decide if the makeup is too subtle or too harsh.
11. Tweak Your Brows
If you normally tweeze your own brows, consider having a professional brow shaping a few months before the wedding. A pro will be able to offer suggestions on how to shape your brows according to your face shape. Once you get the perfect shape, you can maintain it on your own if you want to.
12. Play with False Lashes
If you don't normally wear false lashes, you might want to experiment with them in the months leading up to your wedding. Applying false lashes to the outer corner of your eyes will give a soft, romantic look while a full strip will be more dramatic. Either way, the fuller, longer lashes will enhance your eye shape and bring attention to your face.
13. Take Care of Your Lips
Keep your lips soft and smooth by exfoliating them regularly and applying a rich lip balm each night. Lip products will perform much better on lips that are smooth and hydrated.
The most important thing you can do during this exciting time is to enjoy the process. The memories you make now will last a lifetime!
Free Wedding
Giveaways + Sweepstakes
Enter sweepstakes & giveaways and enter to win a free honeymoon when you join. New winners are announced every week!