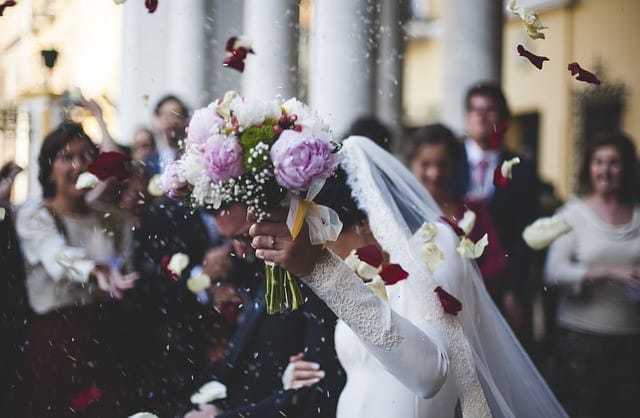 5 Things to Make Your Wedding Even Better
There are some parts of wedding planning that are a given. You need the bridal party, the groomsmen, the family and friends – all the people who will make up your grand occasion. You will have a stunning gown or a handsome tuxedo, and the little things to make each tradition happen. After the bare necessities, though, what components will ensure a memorable wedding?
Your ceremony and reception should be personalized to you, because it's your celebration. However, there are some things that everyone should have at a wedding because they really make the event. Here are 5 important things you can't forget to plan.
1 – Wedding Photographer
Of course you and your guests will remember your day for years to come. However, don't you want someone to take pictures and video so you can enjoy the festivities in the moment?
Wedding photographers take care of all of that for you. Some do videos as well as still photos, and nearly all will do a shoot with the bridal party, groomsmen, and whoever the newlyweds choose. At the minimum, a good wedding photographer will capture all the fun and excitement of getting ready, the joy and love of the ceremony, and the party at the reception.
2 – Music
Some people prefer a live band, some people prefer a DJ. Either way, you'll want someone to select or play tunes for your reception, rather than relying on a playlist. It'll make the reception more engaging, and allow for more variety and surprises. A playlist could be an easy fix, but then you know what to expect.
A DJ (or even better, a live band) will add a little extra suspense. You can select the important moments, like the first dance and the family songs, but otherwise, why not live a little bit?
3 – Drinks
Some people don't have alcohol or open bars at the weddings for religious or personal reasons. Your wedding is your day, so all that matters is your comfort. However, if you aren't opposed to alcohol, having drinks at your reception can be a fun addition.
You can have drink limits if you choose, but allowing guests to drink at their leisure may help them relax and enjoy your celebration a little bit more. For those who do enjoy a drink now and then, an open bar is a dream!
4 – Dessert
Dessert is an important part of any celebration, and that includes weddings! Many couples choose to do something besides a traditional wedding cake, and that is completely your choice.
Whatever you decide, choose something that appeals to a lot of people but still suits your personalities. Some people even have something like ice cream or cupcakes, but have a "fake cake" made of cardboard for the image of tradition.
5 – Gift Bags/Party Favors
Something as simple as a cute bag of candy can go a long way. While a wedding is all about you, there is nothing wrong with showing your guests some appreciation. Whether you put them together yourself, buy prepackaged treats, or have someone else do it, creating gift bags for each guest is a great way to add a little extra magic to your special day.
Conclusion
Your marriage is all about you and your partner. The wedding ceremony and reception is to celebrate your union. Having all the extras and supplies to make your big day amazing is important. Once you have everything lined up, you'll be able to relax and celebrate your momentous occasion. Make it as great as it can be!
Free Wedding
Giveaways + Sweepstakes
Enter sweepstakes & giveaways and enter to win a free honeymoon when you join. New winners are announced every week!