Your wedding is the happiest day of your life, and you want a photographer that will capture you at your best! Picking a photographer for your wedding can be a tricky process. You want to find a photographer who matches your vision for your wedding and takes great photos. To help you through the stressful time of wedding planning, we've compiled a list of the best tips and tricks to find your perfect wedding photographer!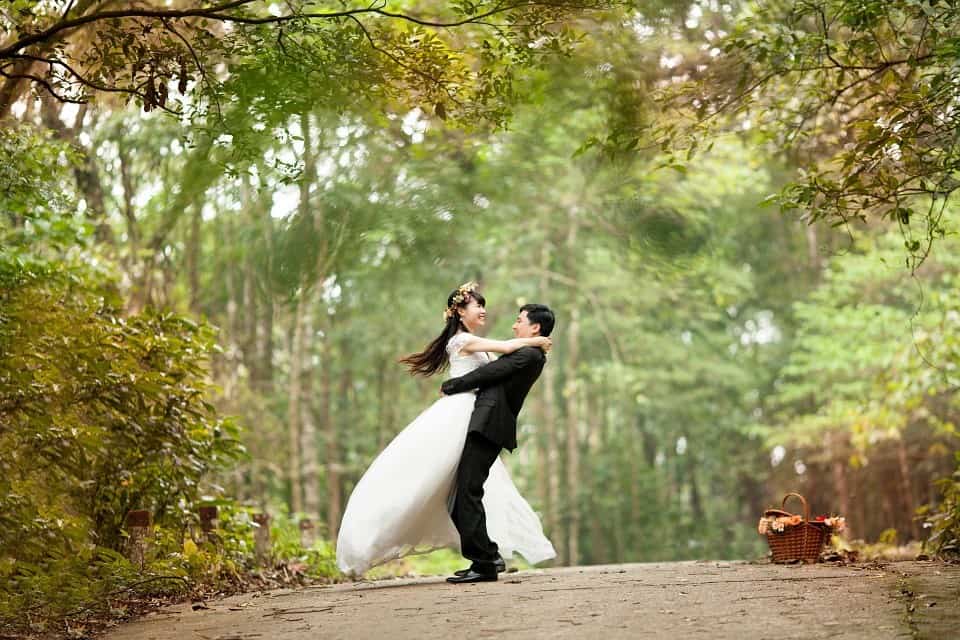 1. Reputation and Recommendation
If you aren't sure where to start when finding a wedding photographer, ask around for recommendations from your friends! Reputation is important, and finding a highly recommended photographer is always a great sign. Ask people about the picture-taking process and be sure to ask about time management and communication style.
2. Past Work
Make sure that you see a portfolio of a photographer's work before hiring them. This will help you get an idea of what your photos may look like. If you don't like the photos, don't hire them.
Many professionals will have a portfolio available on their website showcasing their work. See if the locations and lighting match up with how you envision your wedding. You want to find a photographer who has experience with the same kind of photos you want.
3. Philosophy
You're going to spend a lot of time with your wedding photographer on your big day, so it's important to make sure that your personalities mesh. Check out a photographer's about page on their website. Photographers will typically have a short blurb about who they are as a photographer and what their artistic style is.
For example, professional European wedding photographer Dina Deykun states that her philosophy is to achieve a deep understanding between herself and her clients and to let their visions guide her style and artistic process. Find a photographer whose philosophy and vision line up with yours.
4. Price
Finding the right photographer is also about finding the right price. We know you have a budget to work in, so it's important that you find someone who both you and your wallet can agree on.
When you're looking at prices, make sure you understand what is included in the package you're purchasing. Every photographer is different, and some may charge extra for what others include in their base quote. Ask all the necessary questions to make sure you get everything you want on your big day.
5. Post-Processing
Most of a wedding photographer's job occurs after your wedding in the processing of your pictures. Different types of post-processing give your pictures a different look and style. The three most common types of post-processing are:
Light & Airy – Photos look dreamy and are full of light

Film Emulation – Makes photos less vibrant. Typically done for moody, dark pictures.

Clean – True to life photos, fewer effects are present
Think about what kind of style you want for your pictures and find a photographer that matches your vision. Post-processing can make all the difference when it comes to the final product of your wedding photos.
6. Delivery
After your wedding, you will definitely be antsy to see the gorgeous photos! Before hiring a photographer, make sure to ask about what their delivery process is like. Depending on the photographer, getting your final product pictures can take anywhere from a week up to six months.
Faster delivery does not always guarantee a final product you are in love with. Sometimes a fast delivery is not possible if your wedding is during the high season. It is also important to talk to your photographer about their publishing policy, so you are aware of where you can publish your photos once you receive them.
Free Wedding
Giveaways + Sweepstakes
Enter sweepstakes & giveaways and enter to win a free honeymoon when you join. New winners are announced every week!