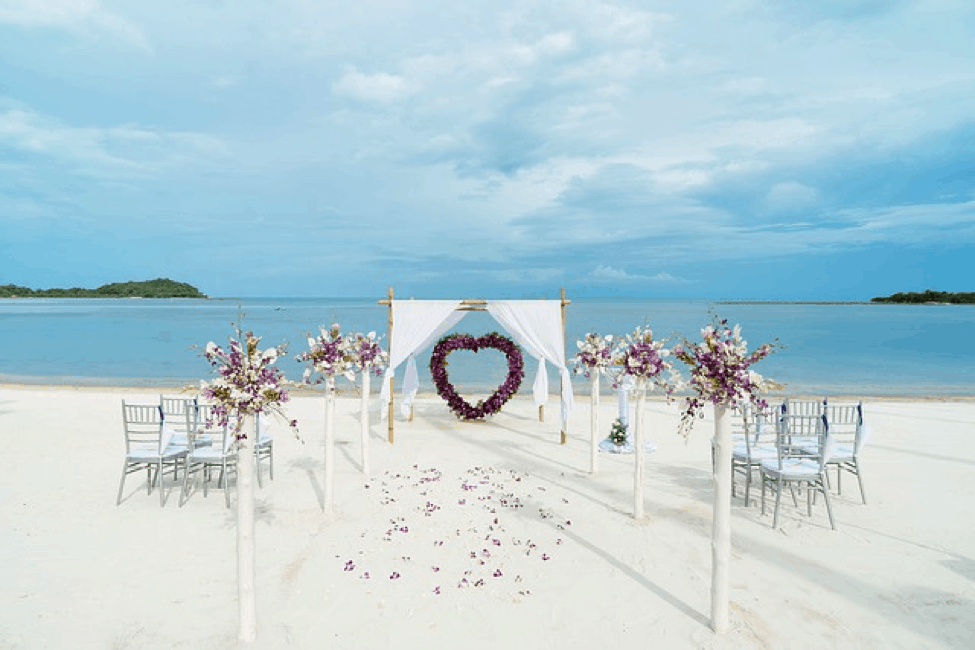 Taken from Pixabay.com
Weddings are special occasions that one should celebrate amidst a large number of friends and family members. While most people turn to their local church or reception hall for hosting the ceremony, there are some brides and grooms who prefer saying "I do" far away from home. But even after deciding that you want to wed abroad, choosing a wedding location is still no easy feat. From the stunning tropical beaches of Florida to the breathtaking setting of Spain, there are many exotic and breathtaking places where couples can happily get hitched. To help you make your decision, here is a list of the 5 Most Sought Places to Say 'I Do'.
1. France
The French capital, Paris, is a city that has always been synonymous when it comes to romance and love. Boasting of lush green gardens, architectural wonders, and the Eiffel tower, France comes out as one of the leading wedding destination for couples seeking to celebrate an unforgettable wedding.
2. Florida
From endless stretches of the ocean and the lush greenery to the glittering nightlife and deliciously tropical climate, it is very easy to see why Florida is one of the best places to get married. If you have been dreaming of having a romantic beach wedding affair then Florida beach weddings have so much to offer. Even your guests will appreciate the scenery and atmosphere. If you are in for a more formal kind of affair, you can opt to do it in a historic church or one of Florida's many inns and resorts.
3. Italy
For many couples, getting married in one of the beautiful cities in Italy is usually a dream come true. Being home to incredible cuisine, scenic places like Venice, and beautiful landscapes, more and more couples are opting for Italy to throw their destination weddings. If you will be having a lot of guests, you should consider hosting your wedding in charming but still easier-to-get-to places like Florence, Tuscany, Venice, or Portofino.
4. Spain
If you and your partner are looking for a rather unique wedding venue then Spain has something for you two. Being home to some of the world's most popular and beautiful wedding venues, it is also home to the famous paella and sangria, your wedding potential in Spain will be beyond imagination. Once you have decided on a destination for your special day, you should consider enrolling in some salsa lessons to add some Spanish flair to your reception.
Taken from Pixabay.com
5. Greece
With an unbeatable cuisine, numerous islands, and clear blue seas, this country has so much to offer when it comes to wedding venues. You can choose to experience your special day in the ancient city of Athens while being surrounded by historical monuments and authentic Greek ambiance. If you are looking for a wedding destination that will match with your bride's gorgeous white dress then Santorini in Greece is where to go. Here, you will find whitewashed houses clinging to the awe-inspiring cliffs as their magnificent cobalt blue roofs match the glittering ocean laying below.
Choosing the best destination for your dream wedding is always a tough challenge. Whether you are both adventurers, dreamers, or romantics, you will definitely find from this list an ideal destination that will make your big day unforgettable.
Free Wedding
Giveaways + Sweepstakes
Enter sweepstakes & giveaways and enter to win a free honeymoon when you join. New winners are announced every week!