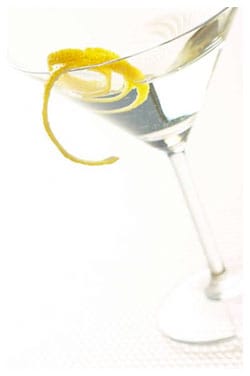 Signature, or custom, cocktails are all the rage right now for weddings and special events. Not only are they an affordable way to showcase your own personal flavor, but they are the perfect opportunity to brand your event. When choosing a drink, there are several things to consider:
1.) What is the theme of your wedding? If you are planning a Beach Music theme, then consider a tropical drink such as a Daiquiri or Mai Tai. Southern weddings may be more apt to a Firefly-based drink such as our signature Southern Sweet Tea Punch. After choosing a drink, don't forget to add specific garnishes, such as fresh fruit, unique toothpicks or even edible flowers.
2.) Who is your audience? If your event is primarily women, you probably don't want to serve a whiskey-based drink, go for a vodka martini instead. You can also pinpoint cultural options to add some flair. You can even create non-alcoholic drinks if your audience is under 21 or won't want to drink. There are some fantastic juices and syrups out there that can make amazing concoctions.
3.) What kind of glassware? A glass should always match the drink. Curved Poco Grande glasses are perfect for tropical drinks, while a Tom Collins glass looks great for a rum-based drink. If you go with a martini glass, I always recommend ordering 5 oz glasses instead of 8, that way if someone doesn't like a drink, you don't have a lot of waste.
4.) How can we add our logo? Adding your personal crest is an affordable way to enhance the bar environment. You can print logos on glassware, garnish toothpick flags, cozies, and even edible drink toppers. Logoed items also make great favors!
5.) What if we don't want liquor? There are numerous options out there for events that don't want to have liquor. You can offer a hard-to-find beer, or play around with syrups in champagne. I recently tasted a Lavender-Basil Champagne, it was refreshing and truly unique. You can also go simple by offering sangria or Bellini's, which are very refreshing. Add your own twist with the glass or garnish.
6.) Now that I have the drink, what about the name? Naming a signature drink may be the hardest step. I've seen couples name their drink after their pet, their hometowns, college alma mater, and much more. One of my favorites is to tie it into the title of your first dance song. Any way you go, just be creative!
Article Submitted By:
Tammy Johnson
Owner, Liquid Catering
864-248-4850
PO Box 465
Greenville, SC 29602
Free Wedding
Giveaways + Sweepstakes
Enter sweepstakes & giveaways and enter to win a free honeymoon when you join. New winners are announced every week!