Are you getting ready to throw a bridal shower for that long time friend but you're
breaking out in hives just thinking about traditional bridal shower games? Whether
your friend's wedding is at a vineyard, or she just loves wine, hosting a wine tasting
bridal shower is a great way to put a modern twist on the event with sophisticated
flare. Follow this step-by- step guide to hosting a wine tasting bridal shower and by
the time all of your guests depart for home, you'll be the toast of all your friends.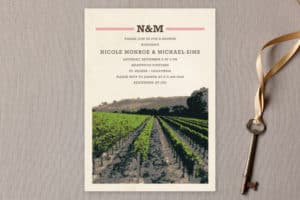 Step 1: Pick the perfect location
A restaurant locale sounds fun, but it's expensive! You can save money and time by
hosting the wine tasting at a local vineyard. Already outfitted for weddings and
events, vineyards are a great place to find the right seating, atmosphere you won't
find anywhere else (Where else do you have the backdrop of beautiful rolling hills
filled with grape arbors?) and of course, all the wine your vino loving heart desires.
Step 2: Have a plan for what wines to taste
This is a great opportunity for the bride, along with her bridesmaids and wedding
guests to taste-test what kinds of wine they want to serve at the wedding. Many
vineyards will have on-staff sommeliers who you can hire by the hour to walk you
and the bride-to- be through different selections, helping you taste it with a variety
of tapas so you find the perfect pairing for your reception while experiencing the fun
of trying out new vintages that you never knew you loved.
Step 3: Personalize the tasting experience
Most wine tastings will include a place for you to discard unwanted wine (gasp!
That's a thing?) as well as a rating chart and crackers to cleanse the palate between
wines. The process is educational and if you're using a trained sommelier for your
event, you will leave knowing about the aromatic, visual, and tasting qualities that
separate good wine from excellent wine. If you want to spice this up a bit since it's a
bridal shower party, you can have your guests try to compare each wine's flavor to
some characteristic about the happy couple. A robust red matches the groom's
strong sense of humor, or the crisp and delicate white wine matches the bride's
sweetheart reputation, for example.)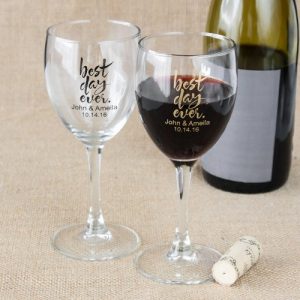 Step 4: Built in gifts!
When you send out invitations, use a custom design that reflects the vineyard flare.
Maybe have the paper be shaped like a wine bottle or print a picture of the vineyard
on the front. Make sure you mention it's a wine tasting so guests don't feel like they
need to bring their own bottle. Share with guests that everyone should help the
couple stock the bar and instead of bringing gifts, they can purchase a vineyard gift
card or a bottle of the couple's favorite wine and spirits that you try at the bridal
shower (this works very well for a co-ed shower)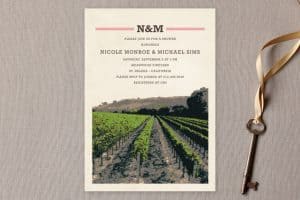 Step 5: Don't forget the details
In addition to the wine tasting, have wine themed games and décor setup at the
party. Many vineyards will already have decorations you can use, but if they let you
bring your own consider having jars filled with corks where guests can try and
guess the number of corks correctly to win a prize. Have them try to guess which
vintage will be the bride's favorite from the tasting, or even have a wine related quiz
for guests to play.
At the end of the party, send each guest home with a custom-labeled bottle as a
memory and party favor everyone will love!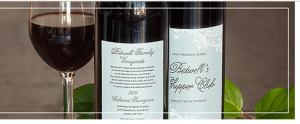 article submitted by  Cassidy Cash
Free Wedding
Giveaways + Sweepstakes
Enter sweepstakes & giveaways and enter to win a free honeymoon when you join. New winners are announced every week!