Some women have been planning their wedding day their whole lives. Maybe they spent their teen years flicking through Brides magazine or watching TLC's classic reality show "A Wedding Story." And as young girls, they imagined their fairytale dream dress: a fluffy confection featuring bustles of tulle and lace. Or maybe the imagined iconic look took shape as a classic a-line silhouette dotted with only a few delicate details.
However the dream wedding was imagined, every woman—every bride—wants to look perfectly flawless on her wedding day. Perfect means something different to everyone. After all, perfect isn't really about perfection…but about little tiny changes here and there that make us feel good.
What do you love about yourself? What do you maybe want to improve for your wedding day? Tighter abs, radiant skin…or maybe you just want to learn how to let go of stress to feel better.
Whatever you want to improve to make your wedding day into your version of perfect, we've got you covered! Here are a few ways to get your body, soul and mind wedding ready:
Skin
A few days before my wedding day, I woke up with a pimple. And it was still there for my wedding! Ultimate bridal nightmare. If—like me—your skin is prone to stress break-outs, start working on skin in advance. Try cutting out foods that dry out skin—like sodium-laced snacks and take-out. Eat more veggies and fruits to reap the nutrient-rich skin benefits, and be sure to drink lots of water. Hydrated skin is healthy skin. If skin is oily, use gentler cleaners that help control moisture. Dry, flaky skin? Try coconut oil as a nighttime moisturizer (use virgin organic, when possible).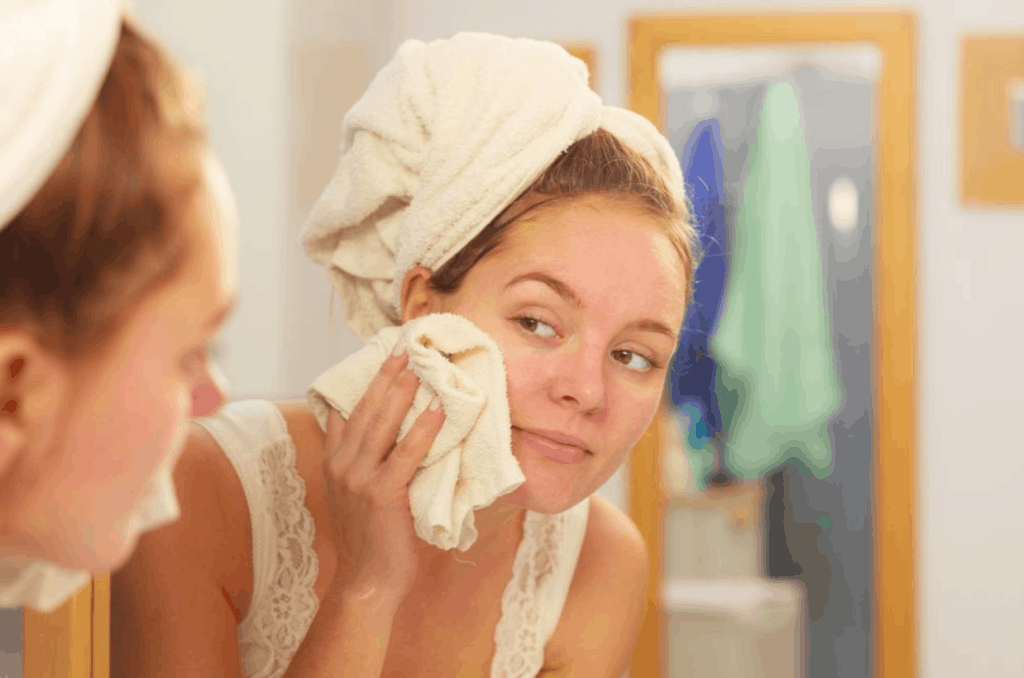 Body
Embrace the body and shape you were given…he loves you for you! If you still want to make a few changes to the body, aim to improve fitness and health. Incorporate exercises that strengthen and tone. Running is great cardio, and it builds endurance.  Use five-pound weights to gradually build up arm strength. Crunches are great for abs, but so is hula hooping (plus the hoops are fun!). Find a fitness routine that works for you!
Mind
Stress is toxic to the body and the skin. Too much stress can lead to weight gain, depression and fatigue. Stress also can take a toll on the immune system, making the body more prone to illnesses. Try yoga to help relax both the body and the mind. Yoga increases flexibility and strengthens the body. Yoga also teaches the mind to let go and many yoga techniques utilize a form of meditation. So roll out the yoga mat, and prepare the body to master Downward Facing Dog!
Realize your vision of perfection by embracing your beauty, your body and your blissful future. Take care of the body, the skin and, yes, the mind to feel great and look radiant on the biggest day of your life.
For more ideas on how to get your body wedding ready, check out this infographic.

Free Wedding
Giveaways + Sweepstakes
Enter sweepstakes & giveaways and enter to win a free honeymoon when you join. New winners are announced every week!