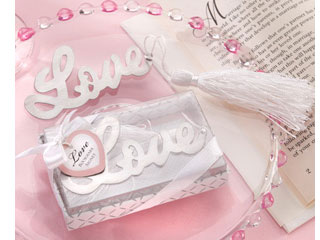 Perhaps the most beautiful word in any language, love is what brought the two of you together and what brings your family and friends together for one very important moment. Thank them all with one word in this meaningful bookmark wedding favor.
Purchase this wedding favor here.
Free Wedding
Giveaways + Sweepstakes
Enter sweepstakes & giveaways and enter to win a free honeymoon when you join. New winners are announced every week!