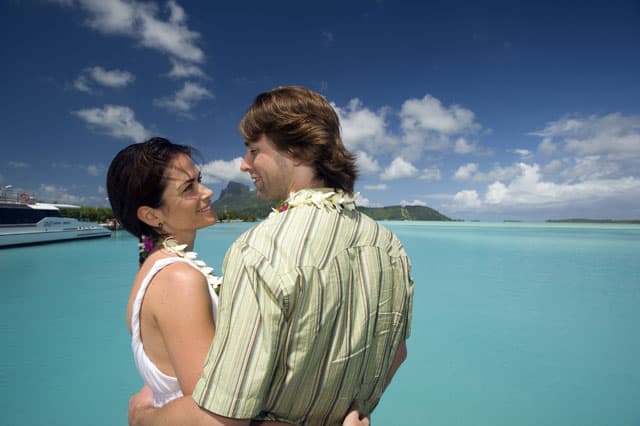 Planning your honeymoon vacation or destination wedding travel should be fun!
Working with a locally based travel professional assures you the quality vacation you are looking for without the stress and time involved while trying to arrange things on your own.
Booking early allows you to lock-in the best promotional prices, as well as travel schedule that work best for you.
The most important step is to search for a travel professional that specializes in your desired destination!
This means a travel agency who has taken the time to personally inspect local resorts, hotels, condominiums, and luxury villas with the needs of their clients in mind.
Another benefit would be the local contacts with the property management where you will be staying.
This assures that when you arrive on property that you are NOT just another honeymooner, but a V.I.P!
It is advisable that you plan at least six to twelve months prior to your honeymoon or destination wedding vacation.
This allows your guests ample time to arrange their travel reservations and coordinate with your plans.
It is customary for guests to pay their own travel costs for destination weddings, but many couples provide transportation for the wedding party, or host a special event for their guests other than the wedding itself.
In Hawaii a luau is a great idea for a "rehearsal dinner!"
It is important to take a few moments and detail what your "dream honeymoon or destination wedding travel" would entail.
Are you an adventure traveler or looking for the laid back feeling of a tropical island getaway?
What about a 7-10 day cruise to the finest ports of call?
Travel tips for Hawaii and Tahiti honeymoons or destination weddings:
If you have a big wedding planned, try and schedule a day of relaxation before jetting off to your exotic honeymoon. This will help insure that you will arrive refreshed and ready to appreciate your "romantic holiday."
While considering your travel plans, keep in mind the time of the year you will be traveling! For example, if you are having a summer wedding in the United States it will be winter in New Zealand and Australia.
Hawaii and Tahiti are among the top honeymoon and destination wedding locations.
They also provide a wide range of resorts and activities.  Some of the most popular activities or options would include; a luau, snorkel trip, a scenic helicopter flight over lush green valleys and cascading waterfalls, swimming with dolphins, a romantic dinner for two on the beach, or breakfast brought by canoe to your over the water bungalow.
When making travel arrangements with your destination travel specialist you will begin by working on air, room and transportation.
As planning progresses further along, you can then discuss other possible reservation options such as activities, romance packages, honeymoon registry, dining reservations, "local" travel tips, etc.
Choosing your wedding consultant is the first step toward the wedding of your dreams. It is important to choose a coordinator that shares your vision of the wedding and can make that vision into a reality.
Your wedding consultant should have an excellent reputation with both vendors and past clients, unique ideas and creativity to share.
Looking for a travel professional with these same qualifications will make your romantic honeymoon "the vacation of a life time!"
Article Submitted By:
Marie Glodt the destination expert at Travel to Maui
Travel to Maui providing quality travel packages to Hawaii, Tahiti, New Zealand and Australia!
Free Wedding
Giveaways + Sweepstakes
Enter sweepstakes & giveaways and enter to win a free honeymoon when you join. New winners are announced every week!