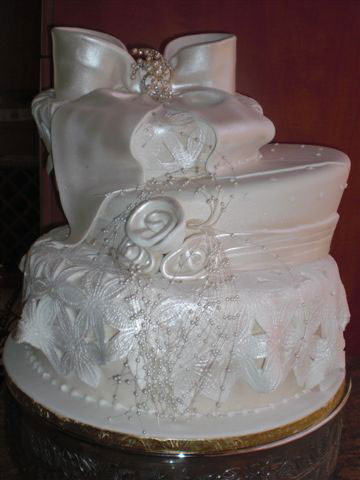 The engagement party is a lovely way to announce an engagement. Usually
close friends and relatives will be aware that an announcement is in the
offing, and when they receive an invitation, they will not be too surprised.
Your parents or other close relatives usually give the engagement party. It
may be announced as parties "honoring our daughter and her fiancé", or your
parents may simple invite everyone to a party. Midway trough the party, by
way of breaking the news, your father can propose a toast to you and your
fiancé. The groom's family and yours and close friends of both should be
invited to the engagement party, which can be as a simple or as elaborate as
your parents wish.
Formal announcement of an engagement is usually made through a newspaper
where you and your fiancé live and in both sets of parents' hometown
newspaper. Your parents issue the announcements in their names. If you
prefer informal announcement, close relatives should be informed by note or
phone, as should friends.
Once the word is out, you can wear your engagement ring. It is a gift from
your fiancé. Many women prefer not to have an engagement ring, but if you
want one, and your fiancé can afford it, by all means you should have one.
The ring need not to be the traditional diamond; any stone is appropriate as
long as it is one you like and will cherish for many years to come. Also,
when you select an engagement ring, keep in mind the kind of wedding ring
you will want, since they are both worn together.
The engagement party may be a formal dinning or casual party, buffet style
or sit down dinner, and the menu may be a selection of lamb, pork, lobster,
caviar, imported cheeses, vegetables and a selection of patisserie. The
decoration, linen and flowers can be a simple or elaborate and it will
depend on your traditions and wishes.
If you want to do something special for your Engagement Party, call CHEF TO
GO for adding the personal touch that makes an Engagement Party
Unforgettable.Call the experts! Call CHEF TO GO at 1-954-270-1730. Any time,
any size, any budget. www.cheftogo.us
Article Submitted By:
Marbelle Young. Your Complete Wedding Planner.
www.ChefToGo.us
Free Wedding
Giveaways + Sweepstakes
Enter sweepstakes & giveaways and enter to win a free honeymoon when you join. New winners are announced every week!