As the cold winter winds down and the long awaited signs of Spring starts to emerge, it is a time for new beginnings.  For many people, spring has always been one of the favorite times of year to have a spring garden themed event.  With the wonderful fragrance of spring blooms, the sounds of birds chirping in the early mornings, can definitely add that extra bounce in your step. What a wonderful time of the year to include a spring garden theme to your event. There is a wide selection now available online, the task of finding that perfect favor has never been so easy. Here are some great themed favors, that may leave you wanting Spring to come sooner rather than later: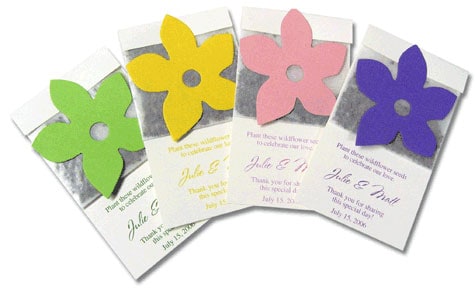 FLOWERS:
Flowers are a timeless symbol of romance and seeing the first bloom are a great indication that Spring has finally sprung. Adding flower favors to your decor can compliment your spring garden event.  Offer your guests some eco-friendly favors, such as wildflower seeds. They are perfect for the environmentally conscious who looking to use the unique opportunity of their event to beautify the planet.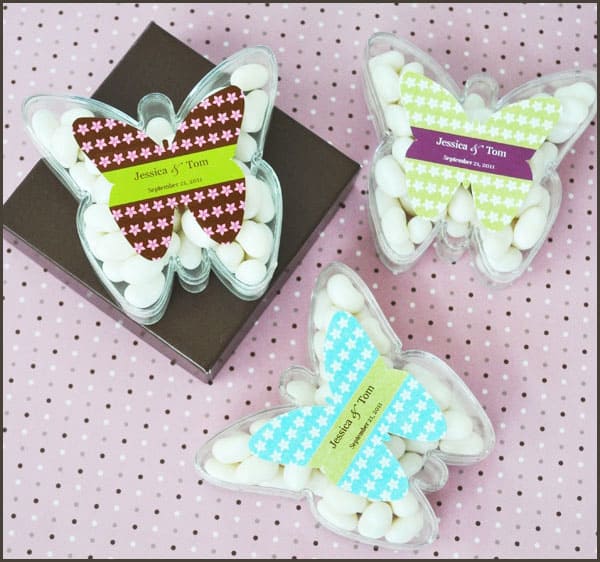 BUTTERFLIES:
How about incorporating some butterfly themed favors at your next event.  Someone once said, "Love is like a butterfly. It goes where it pleases, and it pleases wherever it goes." Did you know Monarch butterflies journey from the Great Lakes to the Gulf of Mexico, a distance of about 2,000 miles,  and return to the north again in the spring? Remind your guests of your incredible journey to love with some beautiful butterfly favors. The beauty of the butterfly is the ultimate symbol of change and new beginnings.  The butterfly also represents love and relationships.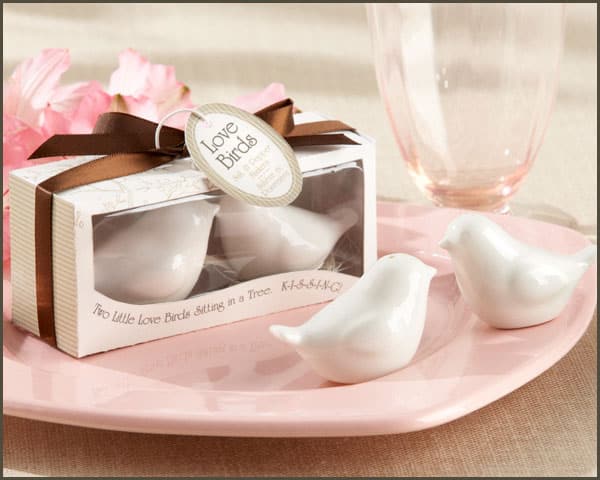 BIRDS:
It is popular belief that birds choose their mate on February 14th.  Doves mate for life, thus they symbolize loyalty, fidelity and love. Lovebirds are colorful little birds that sit closely together in pairs, like sweethearts do.  It is commonly believed that these birds cannot live without their mate. What a wonderful way to show your guests that you have found your true mate, by having love bird favors. Whether you choose flowers, butterflies or love birds for your spring event, these themed favors will always be a wonderful reminder of your special day!
Article Submitted By:
Caren Richardson of The Favour Shoppe
Free Wedding
Giveaways + Sweepstakes
Enter sweepstakes & giveaways and enter to win a free honeymoon when you join. New winners are announced every week!