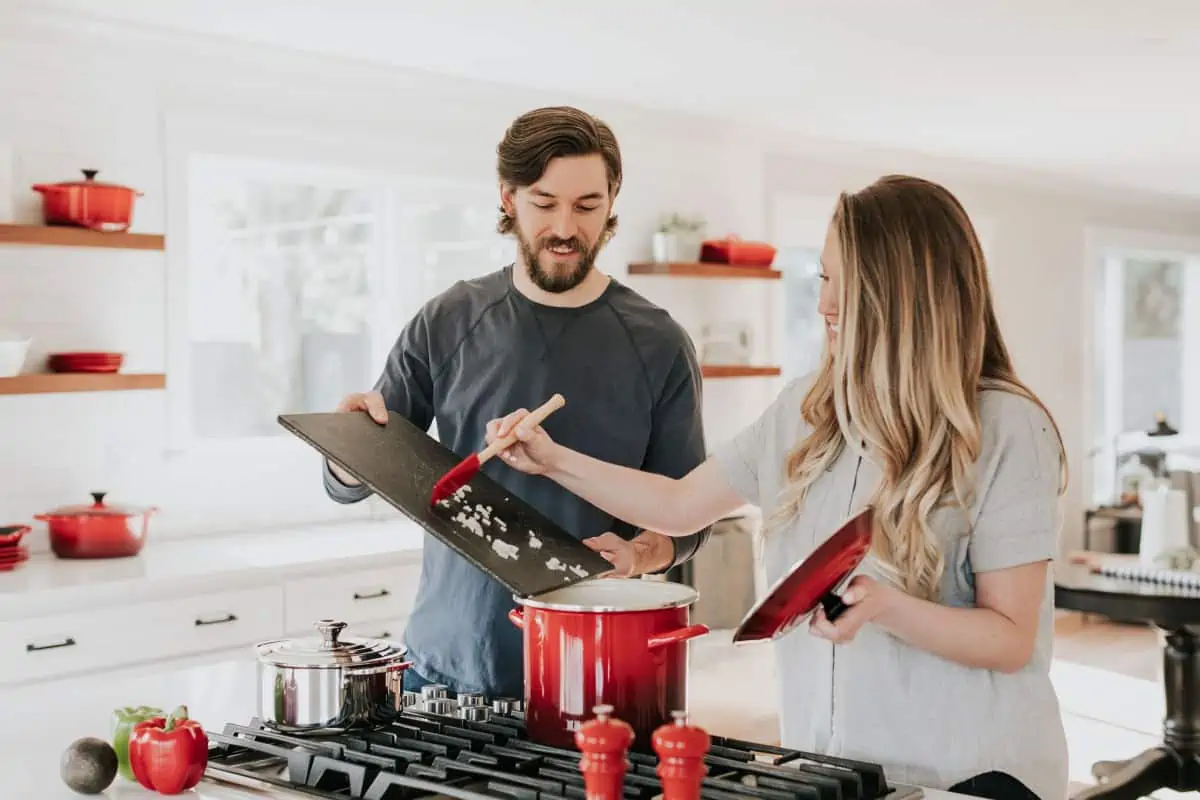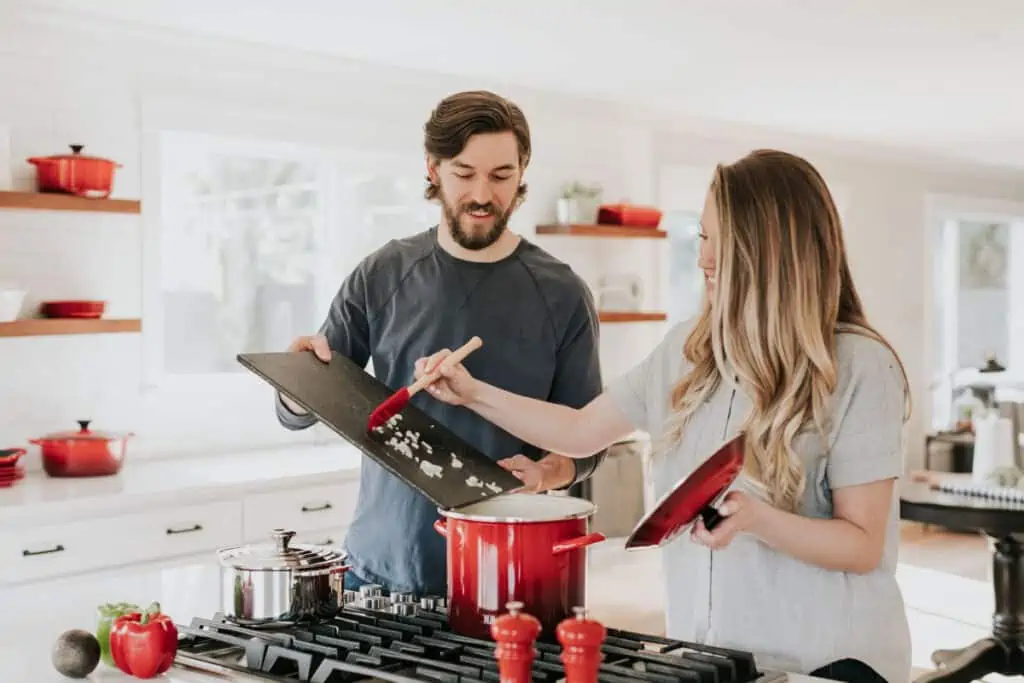 Spicing things up in your relationship doesn't have to be hard, costly, or over the top. One of the simplest yet fulfilling ways to bond is to cook together. Whether one of you is a chef, while the other burns everything they cook. Being together in the kitchen can really be a great way to spice things up, learn new skills, enjoy a yummy meal, and have impromptu dance parties togethers.
Theme Night
Instead of the usual taco Tuesday or Wing Wednesday, try a theme night together. Starting with a unique drink, appetizer, meal, and dessert, you could go all out with how fun this could be. An Italian theme night with a special bottle of wine, served with bruschetta to start. Or how about a fair food theme, where you conquer that deep fryer, you haven't used yet by making your own hand dipped corndogs or fried Oreos.
Using Pinterest or the internet, the number of themes and recipes you could pick from are never ending. The Themes could be as simple as a 'Grill' night, so everything needs to be prepared on the grill. Or as fun as cooking items that go hand in hand with your heritage. Showing your significant other your grandmothers polish cabbage roll recipe and how to roll it perfectly, will lead to so many more conversations in the kitchen about your families and traditions.
Learn a New Skill
Bonding in the kitchen while learning a new skill can bring you and your significant other closer, while trying something new. Using a new kitchen tool or learning a unique skill like making sushi or French tarts will lend its hand to such a unique experience together in your own kitchen. Take a stroll through Bed, Bath & Beyond and look for unique kitchen items you may not already have. A culinary torch to make crème brulee or an alligator chopper to make ceviche. The memories that you make while succeeding or even failing together at trying something new will only create rich memories for you both.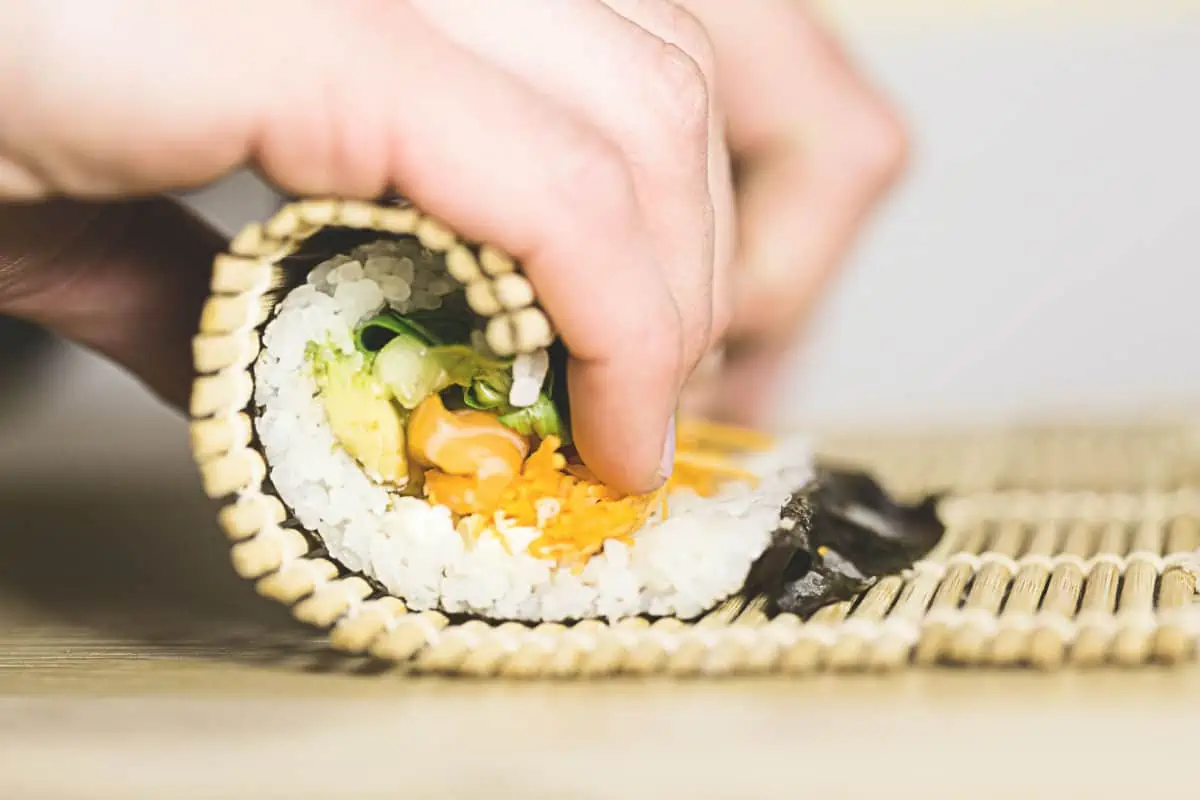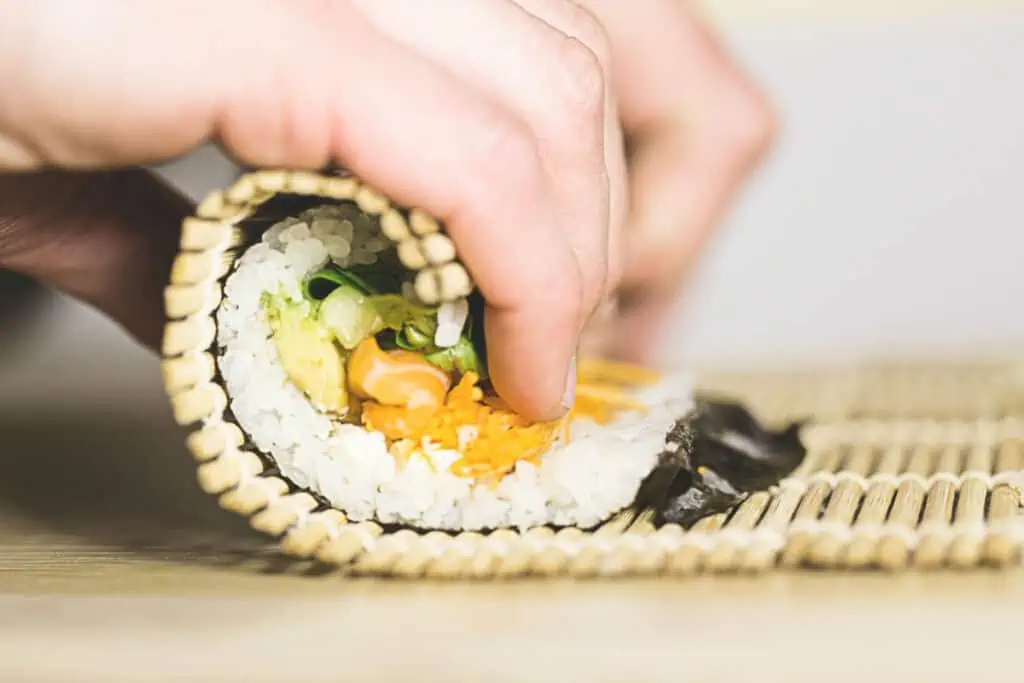 Have a Cooking Competition
Nothing like a friendly competition to spice things up. You and your spouse may have two totally different ways of making steak, but you both insist the way you make it is always better. Why not chose a meal, set a timer, and compete against each other in a cook off? Better yet, who ever loses does the dishes. Now that's some motivation to whip up a tasty meal. Instead of cooking the same meal, you can do just like they do on Iron Chef and pick 5 ingredients to create a meal from. Or have a bake off for the best dessert.
A little friendly competition in the kitchen can bring out loads of fun between you two as you both try to impress the other with your skills.
Spicing up your relationship in the kitchen by cooking, communicating, and trying new things will only strengthen and add more meaningful memories to your relationship. Get your aprons on and try some new recipes with your significant other. You never know what might start out as a random night trying your hand at sushi making, might turn into a tradition of making homemade sushi every Friday in your kitchen.
Written By: Katie Daniels
Free Wedding
Giveaways + Sweepstakes
Enter sweepstakes & giveaways and enter to win a free honeymoon when you join. New winners are announced every week!