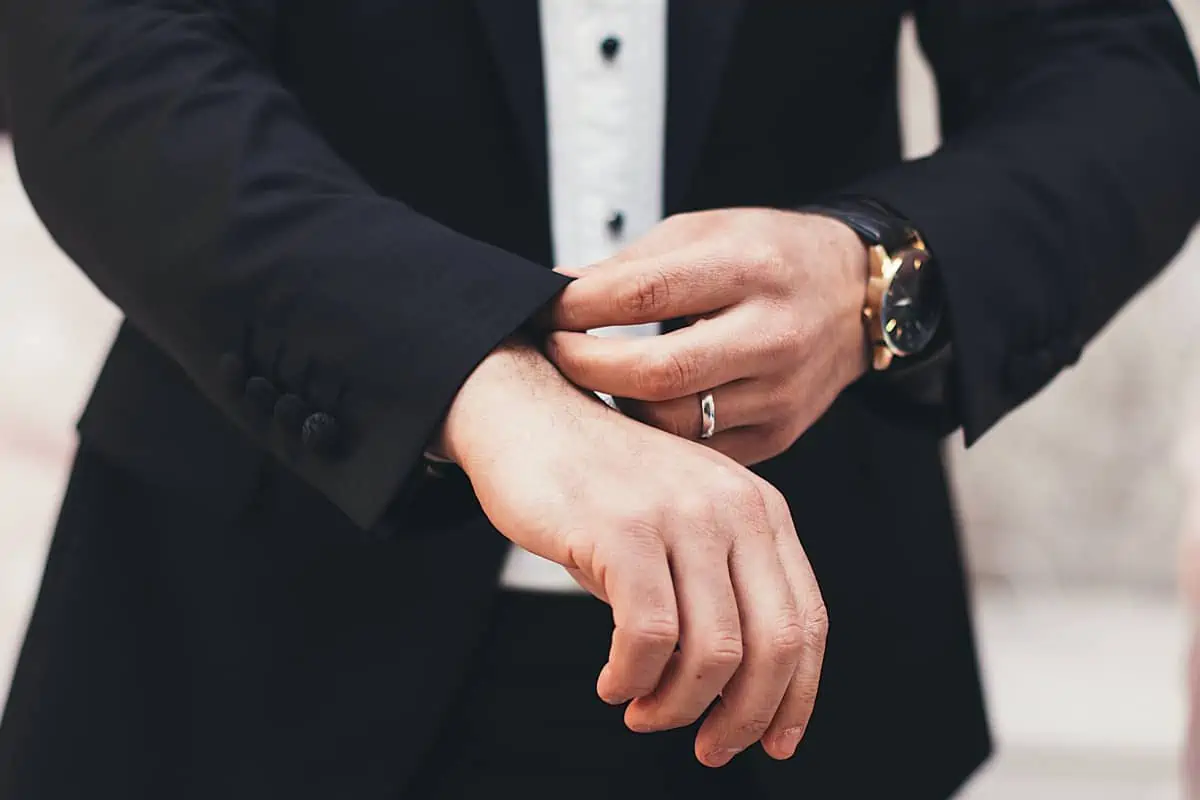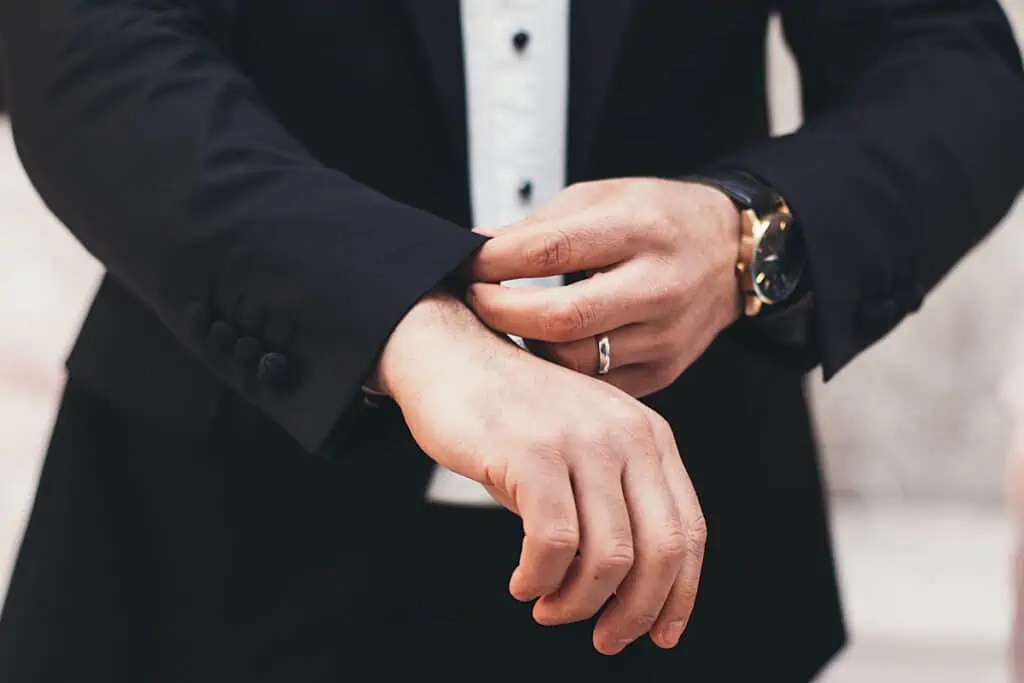 The wedding day is a big occasion in any man's (and woman's) life. And what you wear for the occasion is a big deal as well.
But since most men are no fashion experts, it's only natural for them to need a little help when it comes to choosing their wedding suit. So let us walk you through a few simple tips that would go a long way in simplifying the suit selection process for you.
Rental vs. Purchasing Your Wedding Suit
This is definitely one factor to consider for many grooms-to-be. After all, wedding suits can be expensive, and most grooms are likely never going to wear their wedding suit again after their wedding.
That said, we are still of the opinion that you should only consider a rental suit for your wedding if you're on a very tight budget. Rental suits are not custom-tailored to fit your body, and they are not going to be a match to a custom-tailored suit designed just for you.
Material and Color
The material is a more important factor than you may think. But it has more to do with comfort than style.
But don't make the mistake of ignoring the comfort factor. If you're not comfortable in your wedding suit, you will not be able to enjoy your wedding day to the fullest. And it's also going to take away quite a bit from your overall look and style.
Winter Wedding
That said, winter is not the best season for having your wedding. But for grooms who do decide to get married during winter, wool tends to be the most preferred material for their wedding suit.
As far as colors are concerned, blue and grey are going to be your best bet if you're going for a three-piece suit. But if you're choosing blue, you need to put some thought into choosing the exact shade and variation of the blue. You probably can't go wrong with dark or midnight blue, though.
For a pinstripe suit, blue is going to be an excellent option, but make sure you pick the right stripe pattern. If you're trying to go with a more creative stripe pattern, you can also stick to black so as to ensure the right balance and not get too experimentative.
However, if you're going with a tuxedo, then you may not need to look beyond black. A black tuxedo is fail-safe a wedding outfit as it can get.
Summer Wedding
If you have planned your wedding during spring and summer, you have a very good material option in cotton. It not only offers a lot of versatility, but you will also never run out of suit options to choose from.
While cotton is lightweight by itself, you still need to make sure the suit you choose is not too heavy, because a lot of wedding suits are. Again, don't make the mistake of focusing only on the style or design elements, but also take your comfort into consideration. Anything under 250 g/m will be lightweight enough for a summer wedding.
Coming to the colors, blue and grey are going to be very good options. While black is never a bad option, it's not going to be a very creative choice either, especially during summer.
Mismatched or Broken Suit?
No, just no! A mismatched or broken suit is going to be the last thing you would want to wear for your wedding. A wedding is not a casual event, so your wedding suit shouldn't be either.
A mismatched or broken suit is just too casual for a semi-formal affair like a wedding. It can make things a little awkward for the occasion, so make sure you don't pick a suit with any hints of a broken or mismatched suit pattern.
Free Wedding
Giveaways + Sweepstakes
Enter sweepstakes & giveaways and enter to win a free honeymoon when you join. New winners are announced every week!