Many of us spend years fantasizing about our perfect, fairytale wedding. That's a lot of pressure for one day to live up to! It's no wonder planning a wedding has a reputation for turning eager brides and grooms into anxiety-ridden bundles of nerves.
Here are some ways you can release some of that pressure and make your special day as enjoyable and stress-free as possible for you and your new spouse, without compromising your vision.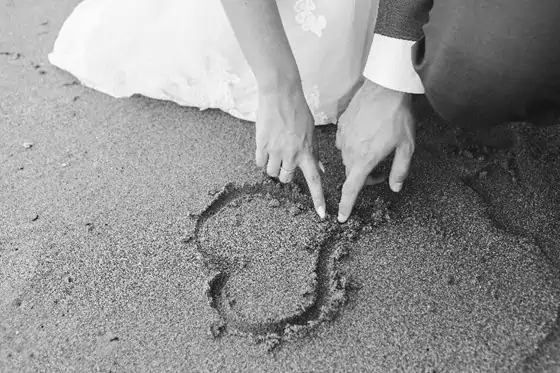 1. Book an Inclusive Venue
Trying to wrangle a bunch of independent vendors yourself is like herding cats. It's easy to feel overwhelmed when you have a dozen different email addresses to keep track of and can't remember who needs access to what information at any given time.
Instead, choose an event space that offers package deals, like these Wedding Venues Sydney has to offer. You'll breathe easier knowing that your catering, decorations, sound, and clean-up are all being handled by experts who are used to working with each other and are familiar with the space you've chosen.
Plus, you'll often find that booking a package deal actually saves you money, which is one of the leading causes of wedding-related stress!
2. Hire a Day-Of Coordinator
If you have some wiggle room in your budget, you'll be amazed at the difference having a dedicated support person will make in your anxiety level on the day of your wedding.
Your wedding specialist will be responsible for making sure everything runs smoothly, including liaising with your vendors, handling any difficulties or unexpected conflicts that may arise, keeping the event on schedule, and fielding questions and concerns from well-meaning relatives.
With an expert event coordinator on your team, you'll be free to focus on marrying the love of your life, and you'll be more likely to actually enjoy the day you've worked so hard to put together.
3. Learn and Practice Simple Mindfulness Techniques
Even the best-laid schemes can go awry, and weddings are notorious hotbeds of unexpected conflict and drama. If something does go wrong on your big day, you'll feel much more able to deal with it serenely and efficiently if you've learned to practice mindfulness techniques.
Mindfulness means being fully present at any given moment. This practice allows us to accept the circumstances at hand without judgment or fear, and it helps us stay calm when we find ourselves in stressful or anxiety-inducing situations.
If Great-Aunt Margaret loudly declares she hates the way the venue is decorated, your mindfulness training will help you to take some deep breaths, smile, and move past the moment without taking her comments personally or letting them dampen your day.
4. Keep Focusing on Your Relationship
It may seem counterintuitive since your wedding ceremony is all about celebrating your love for each other, but planning a wedding together can actually be a stress test for even the healthiest and most stable partnership.
During the planning process, make sure you and your spouse-to-be spend quality time with each other without talking about the wedding. Go on dates, take a mini-vacation, or just spend an evening at home watching each other's favorite movies and TV shows.
Loving relationships have been shown to decrease our stress hormones and even lower our blood pressure. Not only will your partner thank you for reminding them you've got their back through this emotionally taxing time; your doctor will thank you, too.
Don't Let Wedding Stress Get to You
Arm yourself with these tips to help make sure your special day is as beautiful as you've envisioned without taking a toll on your mental health! You won't be sorry.
Free Wedding
Giveaways + Sweepstakes
Enter sweepstakes & giveaways and enter to win a free honeymoon when you join. New winners are announced every week!