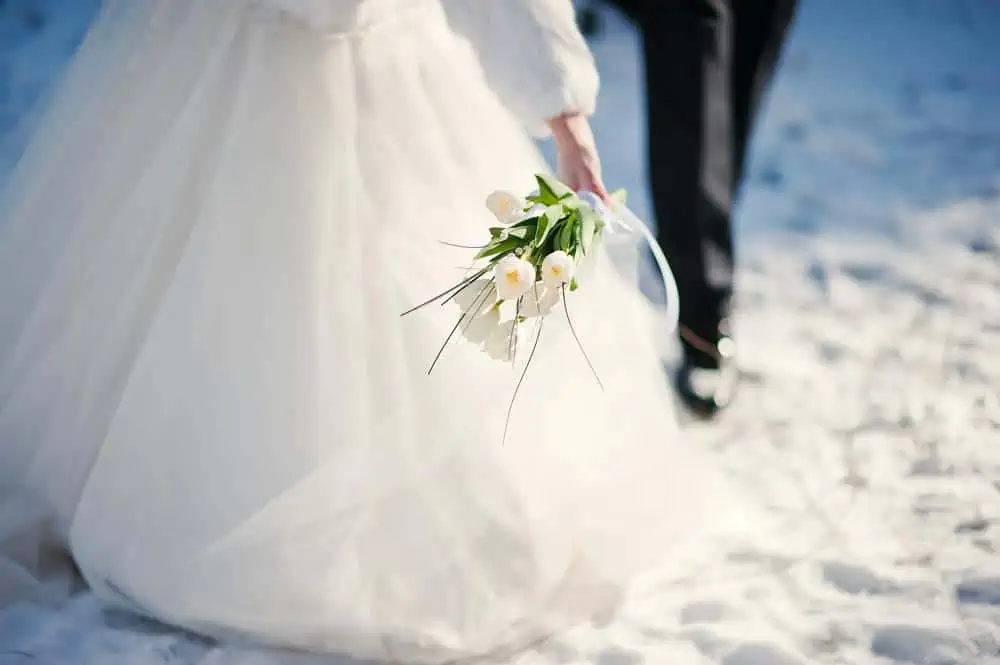 Ontario is home to many beautiful cities and it's easy to get lost in their bounty of natural resources, fabulous destinations, and scrumptious food. If you're looking for glitz and glamour in Canada, Toronto is the place to go, and if you're looking for sophistication and history, Ottawa is the place. While Toronto and Ottawa are the province's two most famous cities, many other hidden gems can also be found here. The Niagara region is also well known for its waterfalls and sweet ice wines, apart from these two well-known cities.
Ontario offers a variety of beautiful, affordable venues for your wedding, so you're sure to find the perfect one. In this article, we have covered the most preferred types of wedding venues you might consider for your dream day. Whether it's a majestic forest or a gorgeous winery venue, these stunning venues look straight out of a romantic film. Let's check them out!
Forest Wedding Venues:
Are you intrigued by the idea of exchanging your vows in the midst of nature, surrounded by the sounds of the forest? Good news: You don't have to travel far from the city to find an idyllic and tranquil wedding venue at an affordable price. The forests make a great venue for outdoor weddings, particularly for couples who love nature, intimacy and romance. It may be the perfect setting for your special day to choose a forest wedding venue, and Ontario has great places for that.
Whether it is a lake, a wooded area, or mountains off in the distance, the scenery can be pretty challenging to compare. For a truly unforgettable wedding with your nearest and dearest, nature's wedding resorts make the ideal setting. Moreover, your wedding photos will be enhanced by the stunning backdrop provided by the great forest venues in Ontario.
Farm & Barn Wedding Venues:
Barns and farms make the perfect settings for rustic celebrations. Farm and barn wedding venues are becoming increasingly popular in Ontario as they not only save a lot of money but also add a unique and chic look to your celebration. Due to their long history, barn and farm wedding venues have a lot of personality.
If you rent a farm or barn venue, you can make it easily unique and charming by decorating it in a way that suits your tastes and reflects your personality. With the wooden beams and flooring, you can make the space however you want by selecting your own themes and colors. If you dream of yourself in a chic, lace wedding dress completed by a flower headpiece or a fun hat, rustic weddings might be right for you!
If your dream wedding consists of Elysian fields, fresh air and stunning views, then a farm or barn wedding venue in Ontario is perfect for you. Ontario has beautiful scenery no matter what season you choose to get married in. With its rolling hills, picturesque farmland and quaint barns, the province is a popular destination for weddings – you can check out this list of wedding venues in Ontario to see for yourself.
Banquet Hall Wedding Venues:
If you are looking for a classy and elegant way to celebrate your special day with family and friends, a banquet hall wedding can be a great choice. They are cost efficient, easy to plan. Banquet hall wedding venues are ideal for hosting large groups of people at one time, making them the perfect choice for wedding receptions. If you would like to have an elegant wedding in Ontario, you will find several banquet halls to choose from. Throughout the province, you will find breathtaking scenery and landscapes.
Winery Wedding Venues:
An Ontario vineyard wedding is an excellent alternative if you are interested in a destination wedding, but do not want your guests to travel far away. Over the past few years, winery wedding venues have grown in popularity in Ontario. A beautiful and romantic setting, with outdoor space and stunning scenery for wedding photography, these venues are perfect for your big day.
Winery weddings might be the ideal choice if you love the idea of having a relaxed outdoor celebration in the middle of vast vineyards, and love the view of the winery. A wedding at one of the Ontario wineries and vineyards can be a magical and unique experience. No matter what season it is or what month it is, all of these top wedding venues are there to assist you with creating unforgettable memories.
Regardless of your budget and style, Ontario has the perfect outdoor wedding venue for you! All you have to do is imagine your wedding day, consider these options and decide on what is most appealing to you. Barns, farms, wineries, banquet halls and forests are the ones that are most preferred, but if they are not suitable for you, you can always do something more creative and special. Greetings and best wishes to you as you embark on this new phase of your life!
Free Wedding
Giveaways + Sweepstakes
Enter sweepstakes & giveaways and enter to win a free honeymoon when you join. New winners are announced every week!