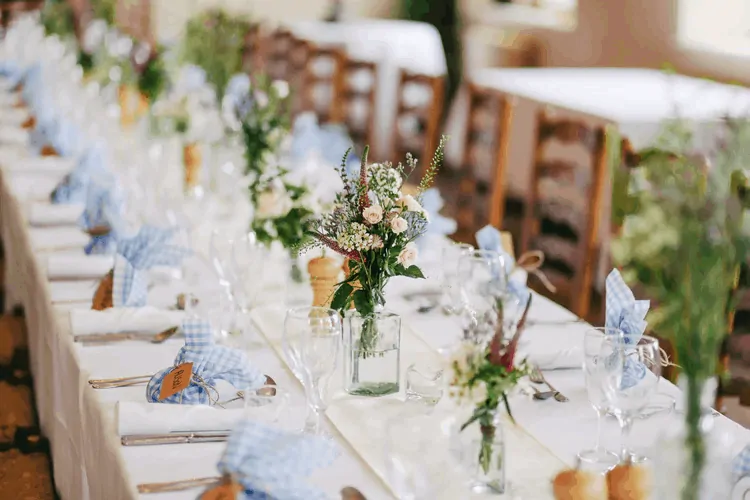 Some people assume it is simple to plan a wedding and think that all they have to do is find suppliers and only handle a few specifics. Though this is an exciting experience, it can also be stressful to prepare for your wedding. If you have been organizing your big day for over a year or just a few months, concentrate on one step at a time, so you don't get distracted by the planning process. In this article, we are going to discuss the things to consider when planning your special day.
Create a Budget
When planning a wedding, one key point to remember is to determine how much you will spend. Maybe it is not the most enjoyable part of the journey, but it is a task that is necessary to be accomplished first. The very last thing you want is to fall in love with a place, vendor, wedding gown, and book the limousine to only discover it is entirely out of the budget. You should confirm a total budget with your parents or other possible contributors, and then split it up accordingly by the vendor or service. Budgets are all about flexibility, so start preparing your budget by discussing key details such as music, flowers, and photographers. If what matters is a designer's dress and delicious food, you may have to pick simple invites and lesser flower arrangements.
Finalize a Guest List
To plan your wedding day efficiently and effectively, it is most important to build your wedding guest list early on in your planning phase. Make a list of the total number of guests you will be inviting before deciding on a venue. This will ensure your guests and wedding vendors have enough space. The best way to cut your wedding budget is to reduce your guest list as well. Those with large families and friends from all over the place may seem difficult, but remember that the bulk of your wedding expenses go to dine with your guests. Some suggest giving each guest a priority of A, B, or C on the list.
A is for close family and friends to be at the ceremony, then B is to invite additional friends, extended family, and professional friends. If your budget allows, the guests listed under C would be the nice one to have at your wedding.
Reception Food and Venue
Once you have finalized the budget and an approximate number of guests, and considered a few possible wedding dates, then you already have all the details you need to secure a wedding venue. Check some places near you, tour one personally, and consult with your partner to choose your wedding dream venue. One of the major decisions you will have to make is the menu, so it is crucial to select a caterer that offers many specialty dishes to be served at your wedding. If you are a Virginian bride or groom, there are wedding caterers in Northern VA available online who can prepare food and drink that will impress everyone at the reception. Service is also critical, so make sure the people who work as waiters and waitresses at the reception are polite, courteous, and competent. Your guests should feel relaxed and free to move and interact socially. Not every caterer can provide that quality of service, so you should ensure to pick one that fulfills its commitments.
If you still have an extra budget, a videographer can make your wedding story through a touching film from start to finish. You can enjoy emotions with videography that you would not be able to do with photographs. You get to hear your vows and see them at your wedding as if you were a guest. It lets you rekindle all the wonderful times, see the smiles of everybody, and feel their happiness. We hope these tips were helpful, and best of luck in planning your big day!
Free Wedding
Giveaways + Sweepstakes
Enter sweepstakes & giveaways and enter to win a free honeymoon when you join. New winners are announced every week!