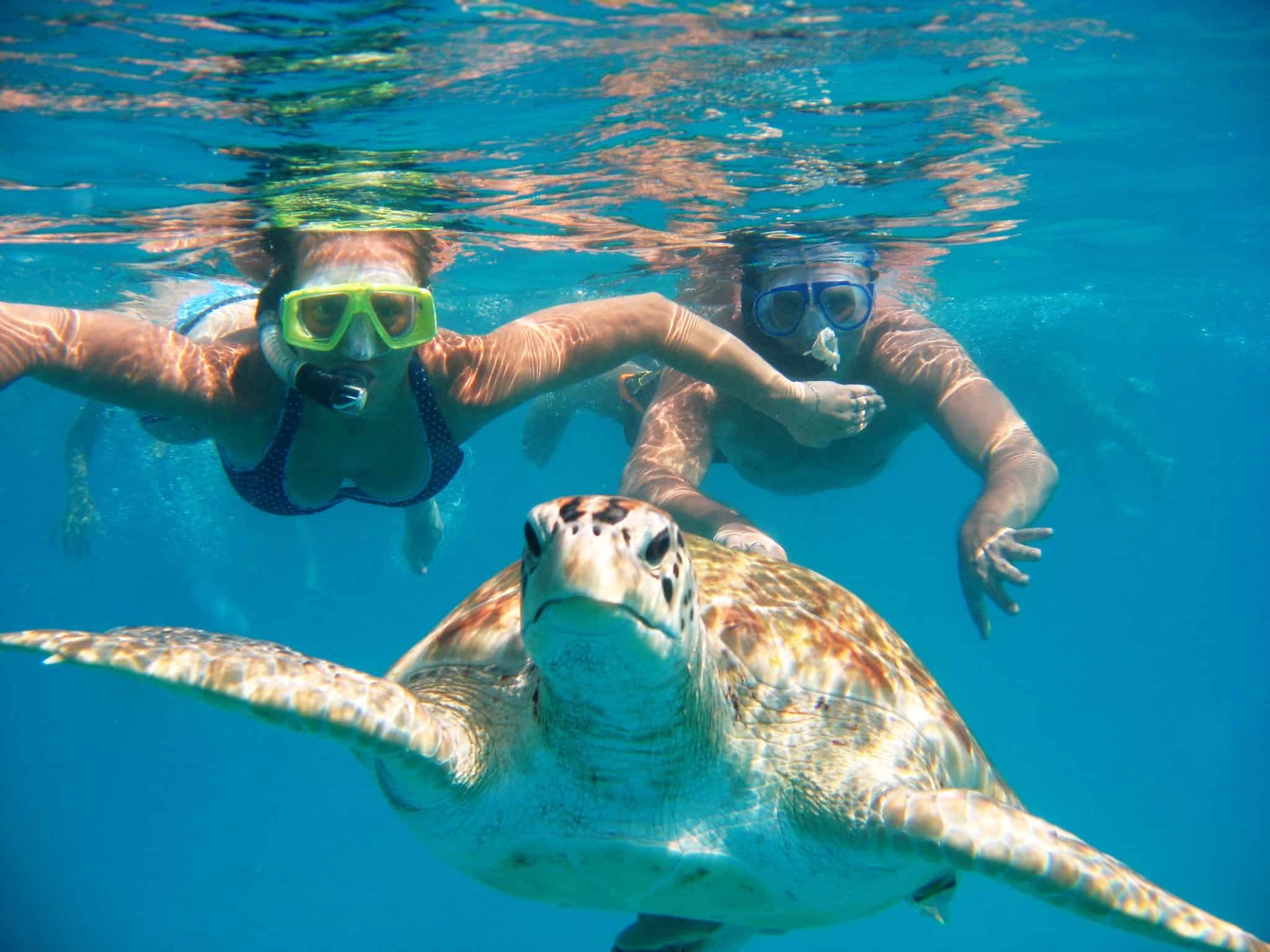 Adventureland Tours– For the most enjoyable day of your honeymoon take Adventureland's Congaline Adventure Tour. These expeditions will lead you into the interior of the island to view points where the scenery of Barbados' countryside and rugged coastlines will leave you breathless. Take a walk through Welchman Hall, a natural and protected gully (You will see some great wildlife and even find some fresh nutmegs). See Mount Hillaby, the highest point on the island. Make a stop on the East Coast to enjoy a delicious Bajan Buffet lunch served in a unique and unspoiled setting. They promise to show you the heart and soul of Barbados and its people, and why it has come to be known as the "Gem of the Caribbean Sea." Along the way, our professional guides will keep you entertained and informed as they share folklore, culture, history of the island and some of the many visual perspectives and astounding photo opportunities you will ever encounter!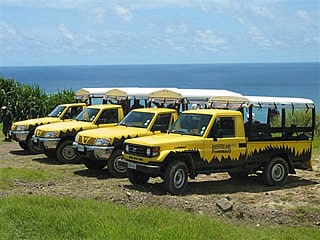 Dread or Dead Surf Shop– Never surfed in Barbados before or you've never surfed before at all?  Well here's your chance "Dread or Dead" surf lessons are designed to get you up to speed with the ins and outs of surfing in Barbados. The two gentlemen who run this are sure to get you up for at least one wave, if not many!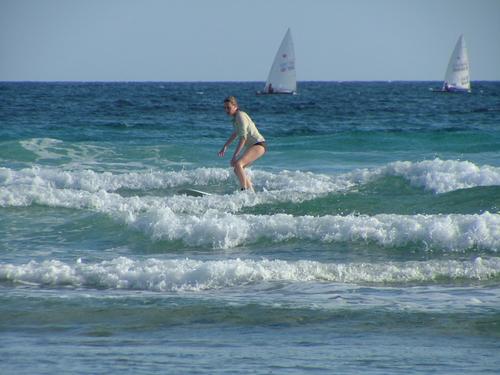 Ocean Echo Stables- Enjoy incredible views from your horseback, riding fun trails down to the Bath Beach and back, riding at a leisurely pace. There are various tours you can take. Try the miles of great riding the Atlantic Coast. Riders are likely to spot some mongoose or green monkeys along the trek down to Bath Beach.

Bajan Roots & Rhythms- In Barbados, there is no better way to absorb the music and culture of the West Indies than with a night at Bajan Roots & Rhythms. This enchanting interactive show at The Plantation Theatre is a must-see while on the island, where guests not only watch but join in on the fun! The Bajan Roots & Rhythms dinner and stage show is a stunning night of West Indian song and dance and hypnotic steel pan music, all enhanced exquisitely by exotic costumes and performers. The show explores  the fascinating history and musical heritage of Barbados. Thrill to the spectacle of the fire-eater and the flaming limbo. If you're feeling lucky, you can challenge the limbo queen. How low can you go?
Atlantis Submarine Tour -The award winning Atlantis submarine tour is one of the most highly recommended attractions in Barbados for adults and children (Min height 3 feet.).  Imagine yourself in a real submarine, with big view ports all around, fully submerged in the aquamarine Caribbean Sea, as curious exotic fish peek in at you and sea fans sway. This fully narrated "must-do" undersea voyage, can take you to a shipwreck and to depths of 150 feet, in air conditioned comfort, which in the past has been reserved only for scuba divers.  The submarine day dive features numerous fish and busy reef life and the very different night time experience is a more romantic focus on the corals, color and night predators.  Create amazing unforgettable memories as you are piloted by a professional crew among colorful coral formations, and tropical marine life, aboard the unique Atlantis Submarine.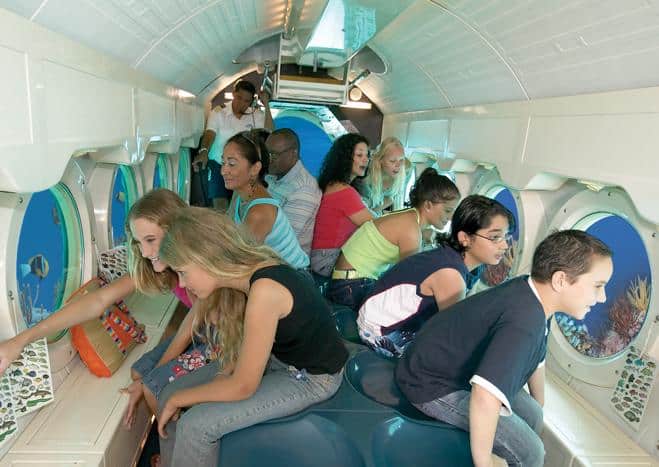 Cool Runnings Catamaran Sailing Cruise– Day Cruises- Sail along Barbados' calm crystal clear waters to a secluded bay, where you can enjoy a fascinating visitn with sea turtles, a refreshing swim, a stroll on the beach or sunbathing on deck. Explore a shallow shipwreck where you can feed schools of tropical fish, there is a spectacular world of underwater life to be discovered. Snorkeling gear is provided and the crew can quickly teach you this easy skill. While anchored a delicious lunch with wine and dessert is served on board. Sunset Cruises-Our sunset dinner cruises begin with a stop to swim with magnificent Sea Turtles followed by another snorkel stop over a shipwreck with tropical fish. Sail along our beautiful coastline where you will be left breathless as you admire the spectacular colors of the tropical setting sun. As night falls a sumptuous dinner s served complete with wine and dessert. Marvel at the shimmering stars in the sky and twinkling lights on the island by night.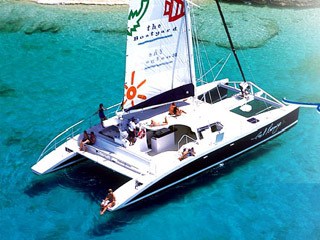 St. Nicholas Abbey- There are many things to see, experience and learn about at St. Nicholas Abbey. The tour includes the great house, a Jacobean mansion bult in 1660 and featuring antiques spanning its 350+ year history.  Behind this great house is the rum & sugar museum, housing artifacts from the Plantation's History, including slave records and ledgers. Visitors will also find St. Nicolas Abbey Rum and sugar products for sale, as well as other wouveniers of their visit. Be sure to enjoy complimentary rum punch or fruit juice at the entrance to the museum; visitors can also enjoy lunch, tea, cappuccino and other light refresments at the Terrace Cafe overlooking the tropical gullies. North of the great house is the steam mill and rum distillery. The steam mill runs several days a week during the season.
Hunte's Garden– A picturesque and easy-to-walk path offers many surprises, thanks to the superbly created series of mini-gardens embedded within the main large unit, combining vibrant colours and textures of rare exotic plants to offer the visitor a most uplifting and fulfilling experience.The owner and creator of this beauty, Anthony Hunte, is the heart and soul of this place. You may meet him in the garden or around his extraordinary house (actually converted from an old stable, would you believe it!), and you can be sure to be welcomed with fascinating, colorful stories and a glass of rum punch with fragrant juice of freshly squeezed fruits.You can find your privacy and relax on one of the garden benches cosily hidden among the greenery, or explore acres of this most extraordinary, almost surrealistic space.Be sure to have your camera ready, as birds and animals love to visit this garden too!
Your exquisite experience is gloriously heightened by classical music subtly wafting in the air, adding an extra layer of delight to an amazing ambiance.
Free Wedding
Giveaways + Sweepstakes
Enter sweepstakes & giveaways and enter to win a free honeymoon when you join. New winners are announced every week!