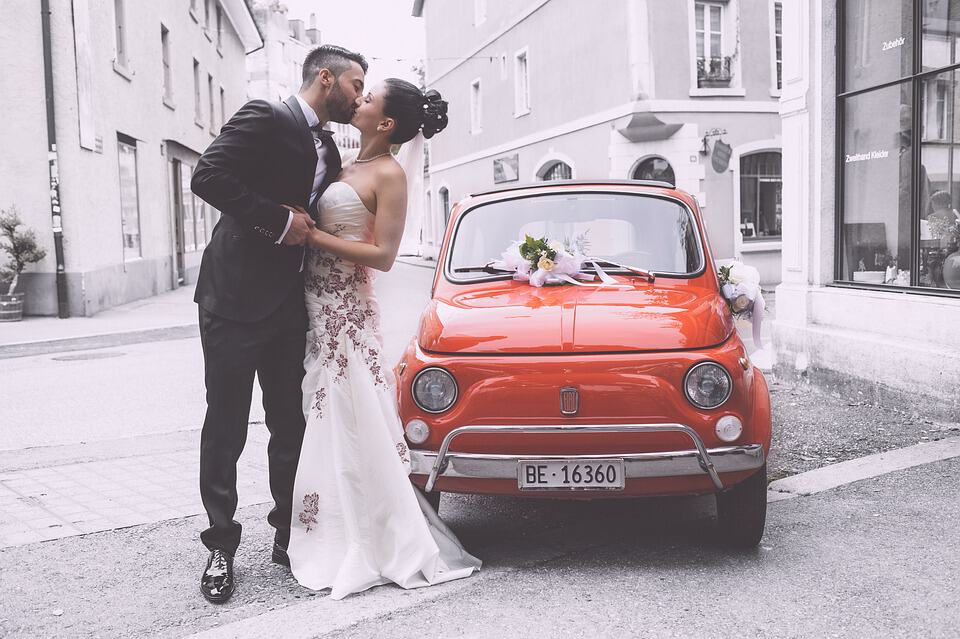 Someone's going to propose you to shoot their wedding sooner or later if you have a camera and know how to use it. Maybe you have already had proposals to shoot a wedding, even though you're not a wedding photographer or videographer. And if you decide to accept, I will give you some useful advice to make a really great wedding video.
Having the best camera or gear doesn't really make any difference between a good wedding filmmaker and a great one. The actual difference is YOU. You have to be that type of person that a couple really wants to have attended their wedding. I'm going to walk you through the top 5 tips for creating impressive wedding videos in this article, just like the wedding video editing services do the job. Please, keep reading.
Communicate with the couple, location, and vendors
You need to have a sit-down meeting with the engaged people before the wedding date. It's ideal to know about what they are looking for in their video. Are they looking for certain moments to be captured? Are they planning for any surprises or choreographed dances?  Will the bride wear her great-grandmother's earrings? If you capture these moments, it will truly make your work stand out.
You have to go out to the ceremony and reception venues and check out if they have any rules and regulations. It's important to note if you need to bring zoom lens because many churches don't allow videographers in certain areas. You will also need proof of insurance because some of the venues want it before they let you shoot on the premises. Hence, you need to have everything in order before showing up.
Stay fast while carrying as little gear as possible
The morning of the wedding day is generally a typical operation. The bride and bridesmaids get their hair and makeup done, the groom and his groomsmen hang out and chill. After that, you will be having a very hectic time until the wedding is over. That's why I would recommend to set the heavy bag in the corner and take it easy on your shoulders and back. It's best to only carry what you need.
It makes no sense to have every lens option at once. A camera and two lenses are ideal if you want to run around. But you will want to have extra batteries and formatted memory cards ready to go. It's just disgusting when you tell the couple to hold off on tossing the bouquet because your batteries just died. Many videographers do that mistake. Don't be that disgusting person. Instead, you can find an outlet to set a charging station for the batteries you have already used.
Audio is crucial
To be honest, there are no "redo's" at weddings. You can't be able to do your job if you never capture things as they happen. That's why you need to have multiple audio sources recording. Your camera needs to capture quality sound. If it doesn't, then you need to have external recorders to do the work. It's better to avoid putting the pic on the bride, rather you could go for a lavalier microphone on the officiant or groom.
It's good news if there is a DJ who is running sound because you can be able to plug into their sound. You need to talk to the DJ beforehand, it's beneficial. Every DJ has a different personality, so don't take it for granted that the sound will be good always. You can only rely on them for backup audio.
Don't forget to capture the traditional shots
You will want to do the experiment on the wedding day but you also have to get the typical wedding shots. Experimenting is good, it's an amazing way to help yourself find your style. But you also have to keep in mind that couples want to see their vows, first dance, and cake cutting. That's why you need to cover those important things before you get all those cool transition shots.
Keep the camera stable
Stabilization is something that can't be ignored. Going handheld is not a good approach. You have to make sure that you can quickly switch between your support gear, whether you use a tripod, monopod, glidecam, slider, or a shoulder rig. You can easily switch on the go by putting the same quick release plate on all of your gear.
It's great to use a tripod in the ceremony but it can easily get in the way elsewhere. You won't have much space to work when the wedding takes place in a tiny hotel room with the entire bridal party, family members, hair stylists, and makeup artists. What will keep you shooting is being able to quickly switch to a monopod or glidecam.
Remember that it's not about you. It's all about the couple. You need to have the idea as a filmmaker so you call the shots. Don't direct them too much because it can make them tensed. Weddings are stressful enough, so be careful about it. Pretend to be a "Ninja" or try to be a "fly-on-the-wall". Don't direct the couple too much, just shoot as much as possible. Keep in kind, you are making their movie. I hope that these tips will help you if you aren't enough experienced in this field. This is how every good wedding videographer works. Good luck!
Free Wedding
Giveaways + Sweepstakes
Enter sweepstakes & giveaways and enter to win a free honeymoon when you join. New winners are announced every week!