When you are the one planning the bridal shower, you want your loved one's special day to be memorable. Bridal showers usually represent "girl time" with friends before the wedding. While there are traditional toys and games associated with bridal showers, maybe you are struggling to come up with the perfect idea to celebrate the bride in your life. You want it to be fun, different, and unforgettable – a memory you can all reminisce over in your golden years. That's a lot of pressure!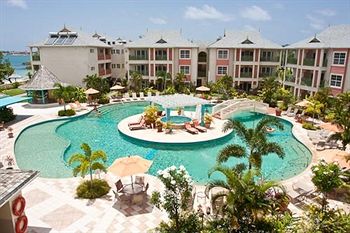 Never fear, though – there are all kinds of hacks that make planning your special friend's bridal shower simple. There are a lot of avenues you can take, but all of them involve considering the things that make your relationship with the bride special. Does she have a distinctive personal style? Is she in love with technology or wedding futuristic trends? Does she have a hobby or taste that can be used as a theme? Do you know her from work, a shared interest, or school? Is she your sister or another member of your family? The answers to these questions can provide you with some great ideas to celebrate your bride's wedding with the gals. Here are a few more ideas to help you come up with a truly unique bridal shower.
Activity Party
Everyone has things they enjoy doing, and your bride is no exception. Centering her bridal shower around a favorite activity can be a fun and unique way of celebrating her upcoming nuptials. This can be especially memorable if it is related to how the other guests know the bride, such as knowing one another through an class or professional organization. Gathering everyone for an art class party is one idea. A yoga party or mini-retreat for your yogi bride could also be an excuse for everyone to stock up on cute yoga gear. A day or weekend of whitewater rafting or hiking could scratch that outdoorsy itch your bride has.
Themed Gatherings
Maybe the bride in your life is a sports fan. Some brides like different styles, like goth or steampunk. A growing number of ladies are getting into video gaming and e-sports. A creative idea for a bridal shower would be to theme it after an interest such as this. Gather the girls for a LAN party or decorate all the favors with the logo of the bride's favorite sports team. Horror lovers can steal some ideas from Halloween themes. Television shows and movies can provide a lot of fertile ideas, too.

Food Smorgasbord
Another fun way to celebrate your bride's shower could be to gorge yourself on good food. Months of dieting to get into that dress can take a break for a few hours to eat drink and be merry. You could work with a theme – the foods of specific countries, cultures, or regions. You could have everyone cook their best dish, with the bonus that you can combine all the recipes into a cookbook that makes a great gift for the bride. A cooking class could be a fun way to help the bride learn the groom's favorite dish. A wine or food tasting could introduce whole new worlds of flavor.
Know Your Guest of Honor
Planning a great bridal shower isn't as hard as you think. If you know your bride, you will definitely make her shower memorable because you know what she likes. Habits, hobbies, career, personal style and taste all provide great clues to give the best bridal shower your bride could ever want. These personal touches will make the bridal shower truly unique to the special lady who is your guest of honor.
Using the bride as the inspiration for the food, decor, or itinerary gives her a gift of thoughtfulness, something that goes beyond material items. Memories of being surrounded by loved ones are always the most special gift you can give a lady who is beginning to build her family by getting married. The shower is all about the bride-to-be, and using that as a platform to base your ideas from, you can give her one that is unique and memorable!
Free Wedding
Giveaways + Sweepstakes
Enter sweepstakes & giveaways and enter to win a free honeymoon when you join. New winners are announced every week!